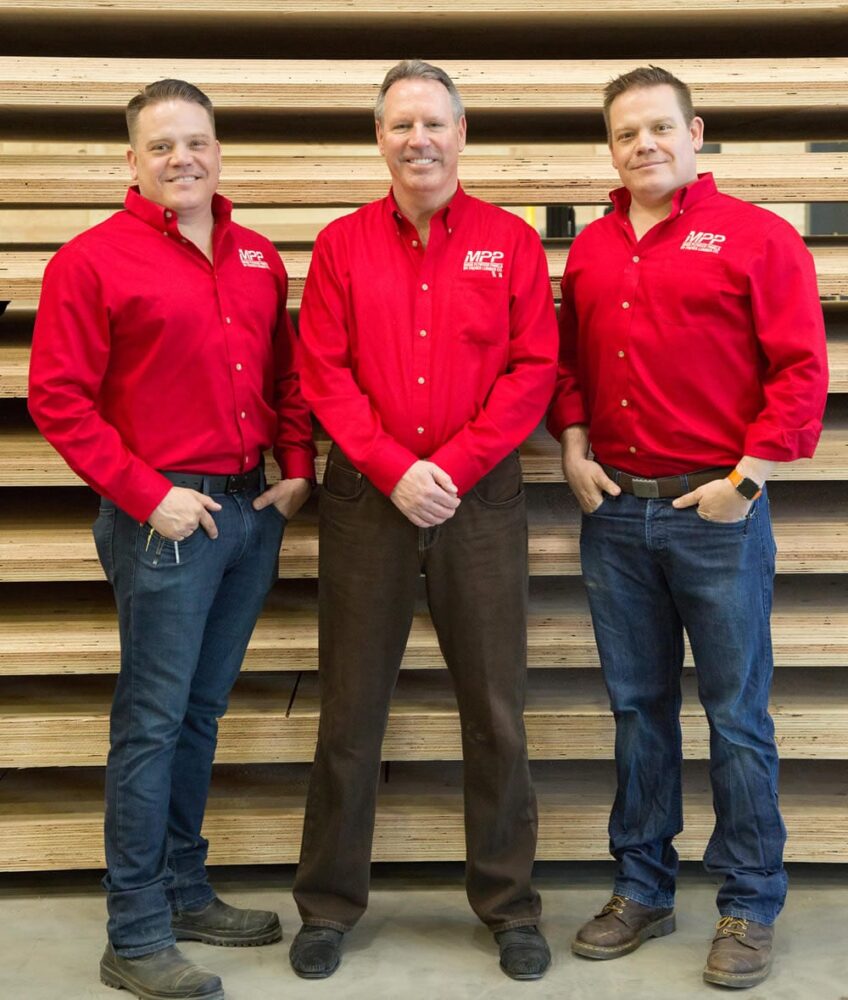 We started out in 1922 as Freres Lumber…
…but then we found something better. We traded our gang mill in for a lathe in 1963 and never looked back. We've focused on producing high-quality veneer-based products ever since. 
Our quest to find a higher and better use for every part of a  log has led us to develop a wide-range of products hog fuel to bark fines, chips and shavings, electricity, and yes, even a little lumber. There is nothing more sustainable than making sure nothing is wasted.
Our companies include Freres Engineered Wood, Freres Timber, and Evergreen BioPower LLC. We are committed to not only providing jobs, but careers and wages that support families. 
We operate at three locations in the Santiam Canyon.
Lyons Facility
Plant 1: Small Log Veneer + Lumber Studmill
Plant 2: Large Log Veneer
Plant 4: Veneer Drying
Plant 5: Evergreen BioPower Cogeneration
Mill City Facility – Plywood Division
Plant 3: Plywood, Sheathing Mill
Cedar Mill Rd. Facility
Plant 6: Mass Ply Facility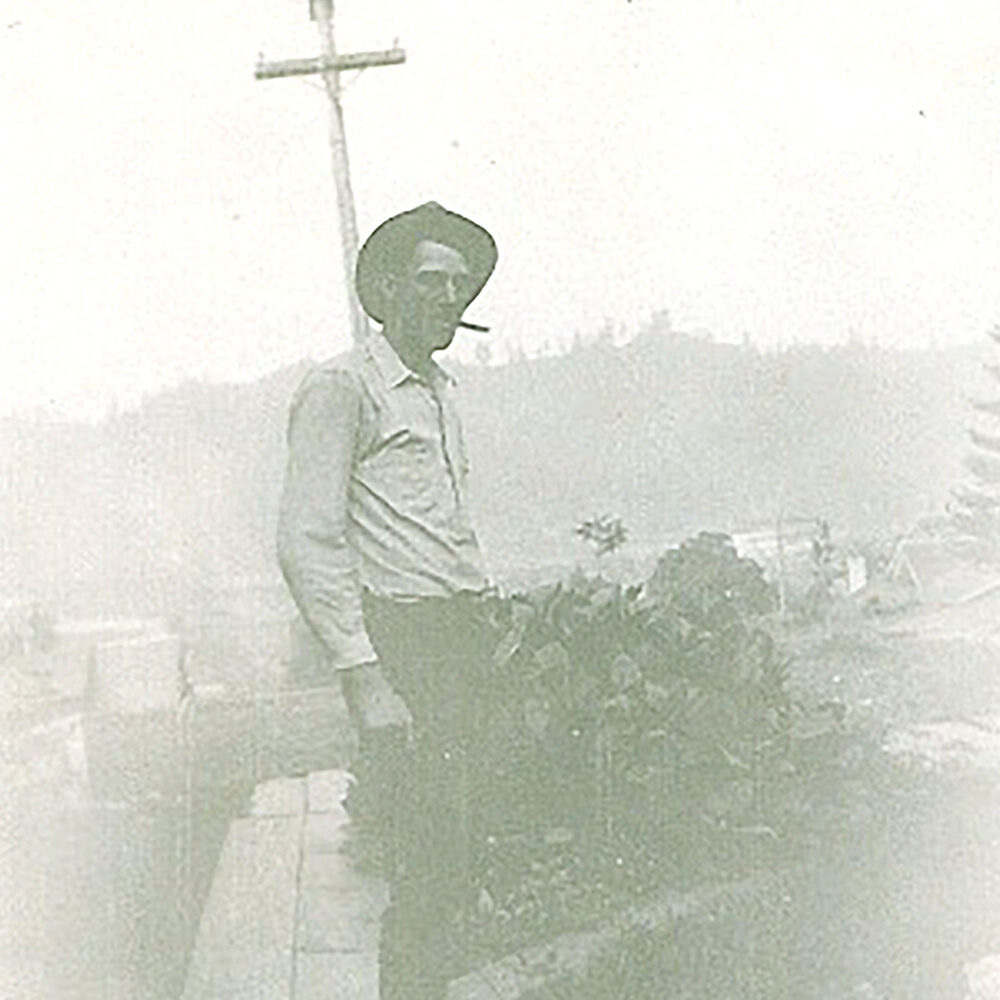 Freres Lumber Co., Inc.
Freres traces its roots to the hills above the Little North Fork of the N. Santiam River, where, in 1922, Freres family patriarch T.G. Freres had a small, portable timber cutting operation. What began 100 years ago as one man with his horses, Charlie and Trixie, has since grown into Oregon's premier producer of veneer and engineered wood products for the commercial construction industry.
Family
We are a family business, with three generations working to ensure that the company T.G. established 100 years ago can last for another 100 years. Our employees are also our family, working to ensure that Freres remains one of the premier veneer and panel manufacturers in the world.
Over a Century of Innovation
Being innovative is in our DNA. We began producing veneer in the 50s, and added plywood in the 90s to keep our momentum. In 2007 we built a cogeneration facility supplying renewable power to the local power grid. In 2017, we developed and now manufacture what could possibly be the most significant new mass timber product in the world: Mass Ply Panels, or MPP.  
Freres's core values include a deep respect for wood, the forests our fiber comes from, and the benefits to society that wood products provide. We love innovation, which motivates us to do more with less of one of the world's most valuable resources.
Our Core Values
Leading technologies and innovations
Environmental sustainability
Contribution and connection to community
History, heritage
Freres Timber
We were born and raised among the trees, so we do everything we can to protect them. Following the Oregon Forest Practices Act, we use scientifically-supported methods to sustainably harvest and replant the Douglas Fir trees on our 17,000 acres of timberland. We are among the most responsible forest stewards in the country, resulting in a certification by the American Tree Farm System (ATFS), as well as the support of our loyal customers and communities alike.
Through commitment to forest stewardship and continued investment in innovative products and processes, we are proof that scientists, naturalists and loggers can work together to invest in the future of our forests.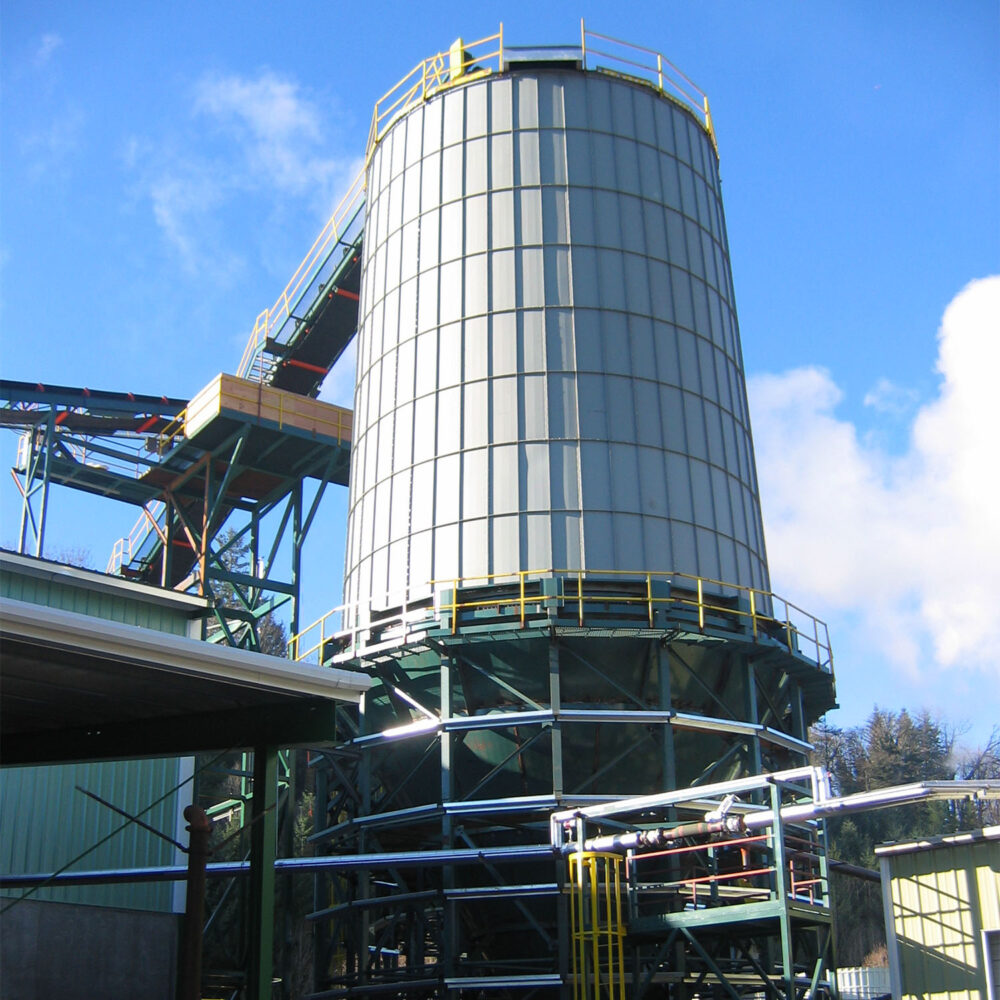 Evergreen BioPower LLC
We abhor waste, and are always looking to do more with less. Our cogeneration facility, Evergreen BioPower LLC, burns woody material with no other beneficial use to generate heat and electricity. We generate enough electricity annually to supply 5,000 households, while providing heat for our manufacturing processes.
Even the residuals from our cogeneration have beneficial uses. We produce biochar, which stores carbon in its cells and is returned to the soil, sequestering carbon instead of emitting it to the atmosphere.