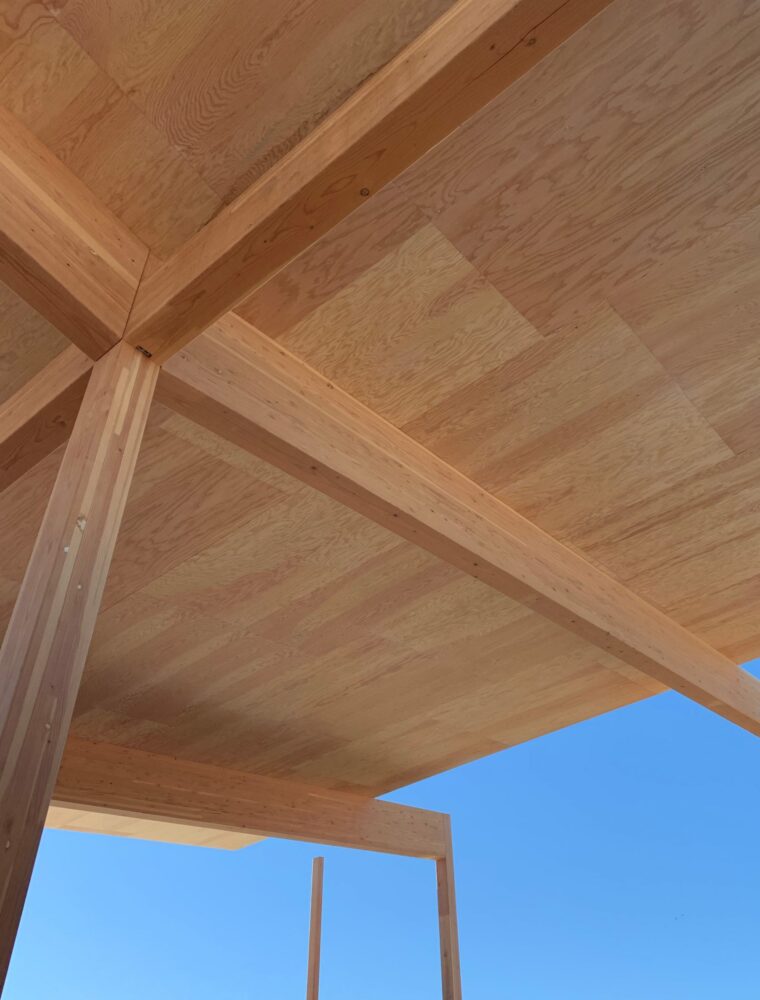 Mass Ply can save money by using less wood for your next job.
Equivalent spans as CLT while using less wood
6-inch Mass Ply can typically replace a 5-ply CLT panel, saving over 20% in volume
2-way span capabilities
The veneer base of Mass Ply can be laid up for a more balanced minor and major axis capacity
Greater flexibility in lay ups means that application can be optimized both structurally and economically
Future layups will provide similar spans with a reduced cost
Floors
Elevator shafts
Roofs
Beams and Columns
Walls and Shear Walls
Floor Diaphragms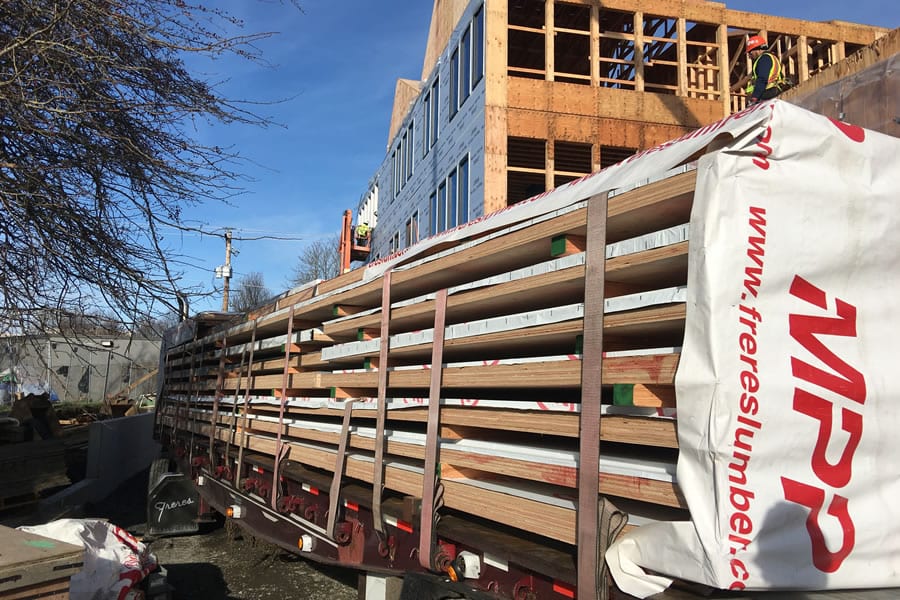 Storage
Store panels on level surface and space to allow air movement around panels
Protect from rain, snow, sun and mechanical damage
Keep panels six to twelve inches off the ground
Cover panels with good quality tarps to protect them from precipitation and ultraviolet (UV) damage
Use wide fabric, corner/edge protectors or slings that will not mar the wood. If chains or cables are used, provide blocking or padding to protect panels from damage
Do not walk on unprotected Mass Ply panels or handle the material with soiled hands or equipment
Unload trucks and move panels with lifting equipment. Do not drag, dump or drop panels. Off-loading equipment should be specified to the maximum panel weight of the project
Handling 2" and 3" panels may require special rigging or support as they should not be slung
When Applying Heat to Buildings
Gradually increase the heat in the building to normal temperatures over a two to three week period, to ensure a gradual change in the moisture content of the Mass Ply
A slow time for the wood moisture content to equalize with environmental moisture content is desirable
Do not directly heat the Mass Ply with a forced air system
Regulate all heating units to avoid temperatures of 100° F at the ceiling
Maintain normal relative humidity in the building and monitor if necessary
Important: We recommend applying the final finish to the Mass Ply before heat is applied (If applicable). This will help to regulate the change in moisture content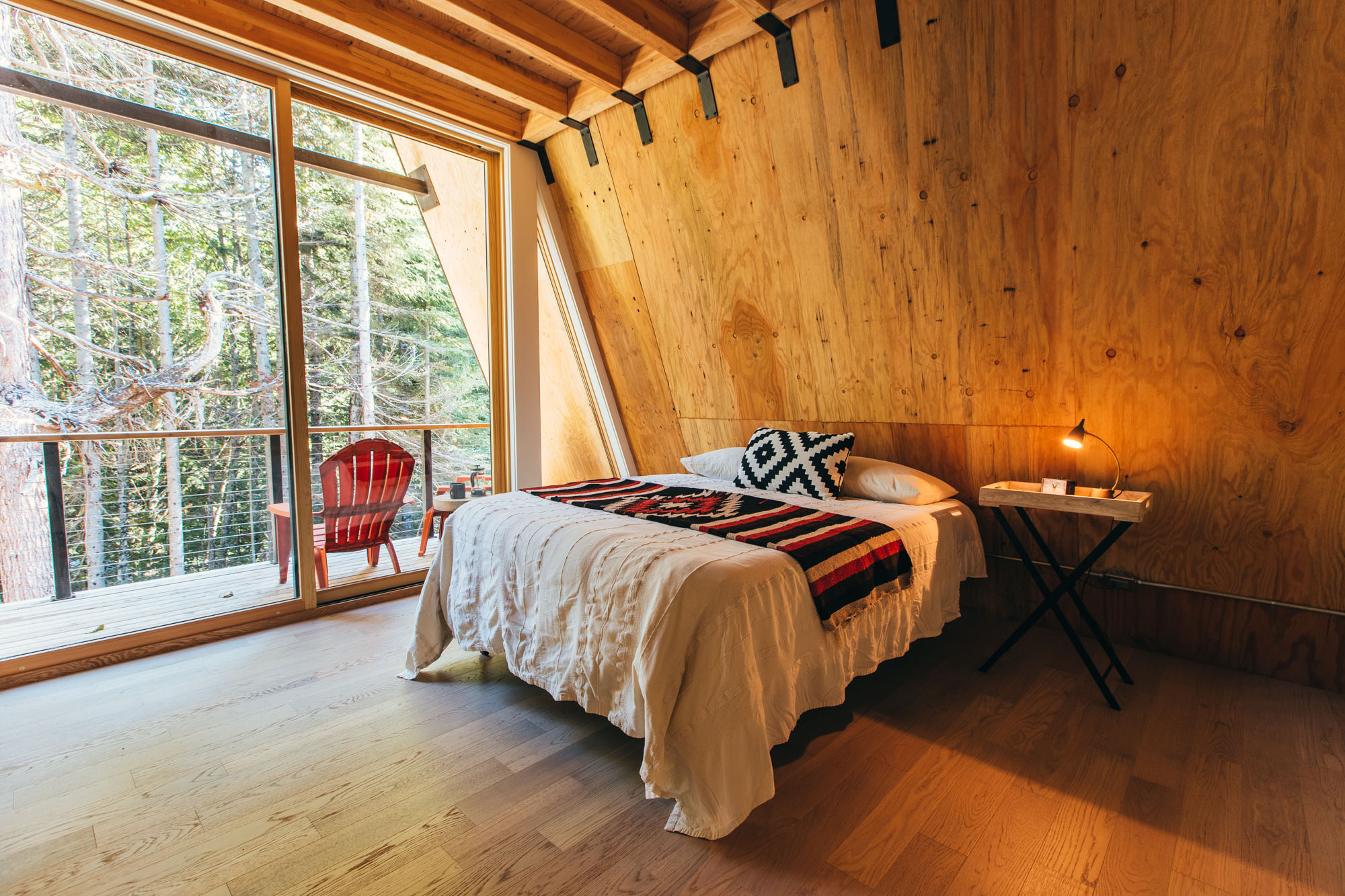 Standard Grade – Plywood D-Grade
Solid Knots allowed to 1″, no quality limit
Open defect limited to ¼"
Splits limited to 24" length
Plus Grade – Nickel C
Specie Grade
Mass Ply is constructed of Douglas Fir veneer only. If other visual species are necessary, a plywood overlay is required.
Though we have the ability to provide improved visual grades, it is strongly recommended that architectural finishes are applied in the field.
Appearance Grade (High Density or HD veneer Grade)
All grade characteristics are assumed to be on the 4' x 8' base panels used to construct Mass Ply, not for each 4' x 8' area on the larger panel.
Less than eight knots dime-nickel C size (1/4" to ½") allowed on the face of the panel
Splits allowed to 6" (green)
Open knots and splits will require field repair by the customer. Veneer is not repaired during manufacturing.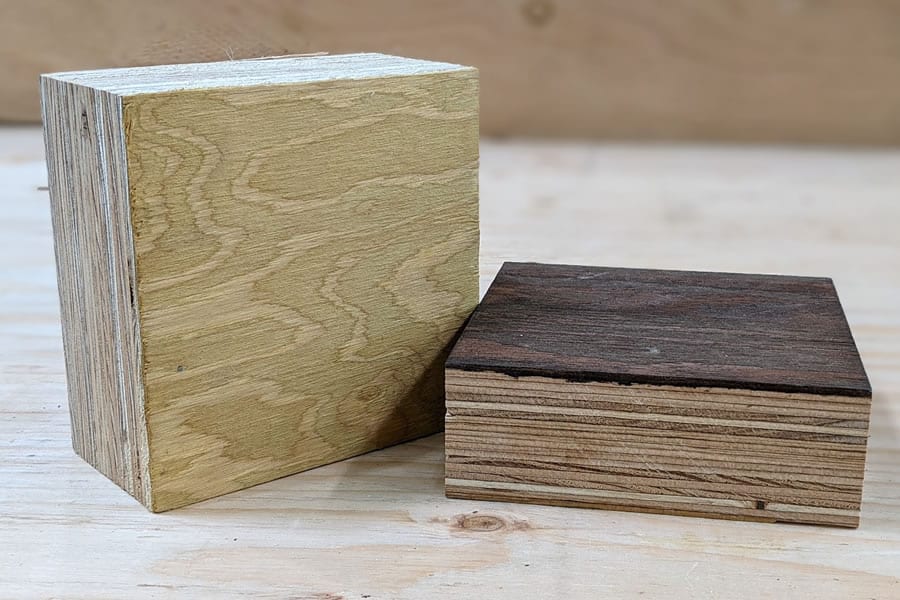 Final Finish
A finish must be used on our product when it is left exposed. It should not be assumed that the product can be left bare.
Freres does not provide in-house staining or finishing services
Apply stain to a small test section as different colors of stain bring out different characteristics in the wood
When finish sanding is needed, sand in the direction of the grain using 120 grit sandpaper
Follow the application directions for whatever finish product used
If bolts are used with steel connections, ensure they are free of oil to avoid staining
Galvanized bolts and connectors will minimize staining
If a portion of the panel has been left uncovered in the sun, UV damage will occur
All wood species change color over time as a result of exposure to natural light and oxidation of the wood fibers
Over the long term, the color differences will even out and in most instances will disappear
If it is deemed necessary, the color difference can be corrected in the short term by manually sanding the affected areas to remove the sun-tanned marks on the beam