What Are Mass Ply Lams?
Mass Ply Lams (MPL) are ANSI/APA PRG 320 certified products for use as beams and columns, replacing lumber-based glulam products or heavy timbers traditionally used in these applications.
With this new product line supplementing our panel products, Freres is now able to provide every structural element to a mass timber project.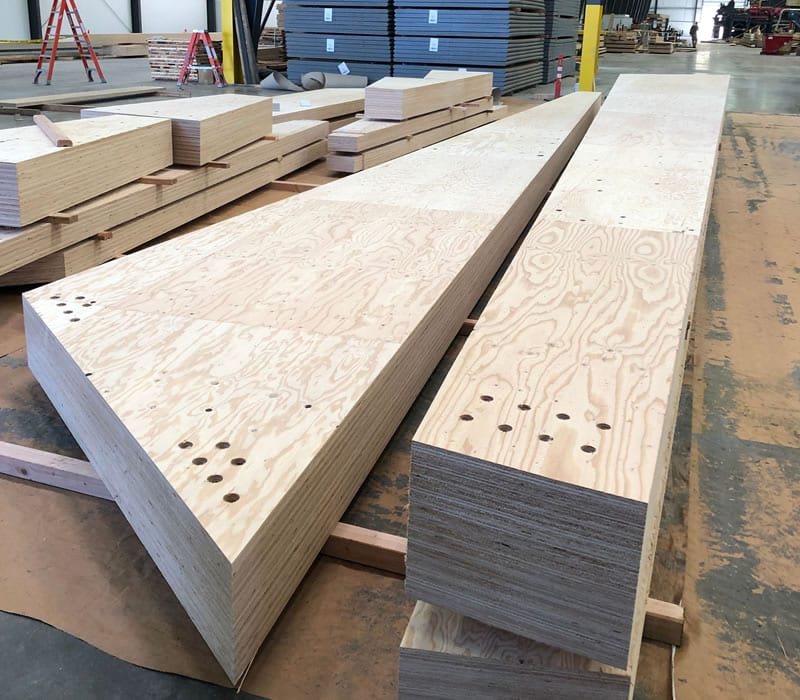 Construction
Construction of MPL is designed with beam and column applications in mind and differ from our Mass Ply Panel construction.
For all lam products of less than 47.5 inches in depth, lamellas are arranged in a monolithic arrangement which do not contain edge joints that are present in our panel products. However, our lam products are certified for up to 72 inches in depth, and where depths of 48 inches or greater are required an edge joint will be present in the panel. This should be carefully considered in projects and our Sales and Engineering team should be contacted for recommendations.
Utilizing the largest carriage in existence to process our product, Freres MPL is available in dimensions up to 24 inches x 47.5 inches in lengths up to 48 ft.
Mass Ply nomenclature
See how the layers of veneer are oriented in different Mass Ply components.
Grades
Beam and column applications are manufactured in a narrower format than panel applications, so minor-force issues are typically not a consideration. Since our F16 product grade has been designed with major-force performance in mind, Freres MPL products are only available in this grade. Like our other products, density-graded veneers are utilized in proprietary combinations in lamella construction.
F16 Grade
This grade utilizes 7-plies out of 9 which are oriented longitudinally to the lamella. This grade is ideally suited for beam and column applications.
Beams
Mass ply lams are available in traditional glulam widths in our 3, 5, 7 and 12-ply construction for on-edge orientation for beams. MPL may also be utilized in plank orientation, allowing for a wide variety of widths with depths up to 24 inches. Please contact our Sales specialist for beams over 24″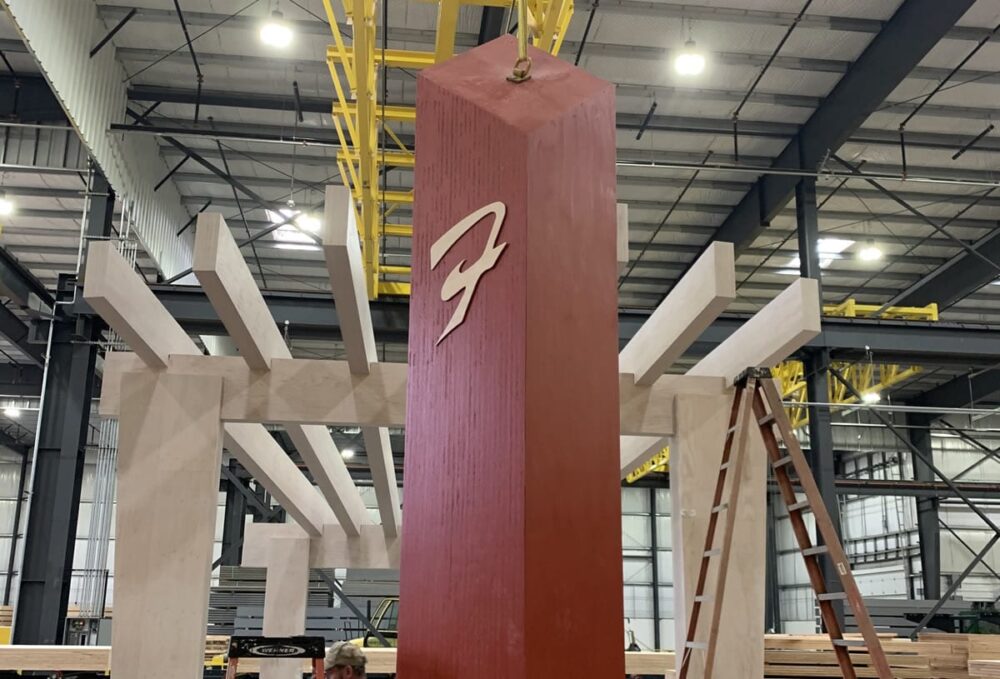 Columns
Columns are available in similar grades and dimensions as our beams. Loading tables are provided below.