Hard work has its rewards
Some people are looking for living wage jobs that are able to support a family, while others are seeking a career path or opportunities for advancement. Many want  to develop innovative products and processes. All of these opportunities are available at Freres.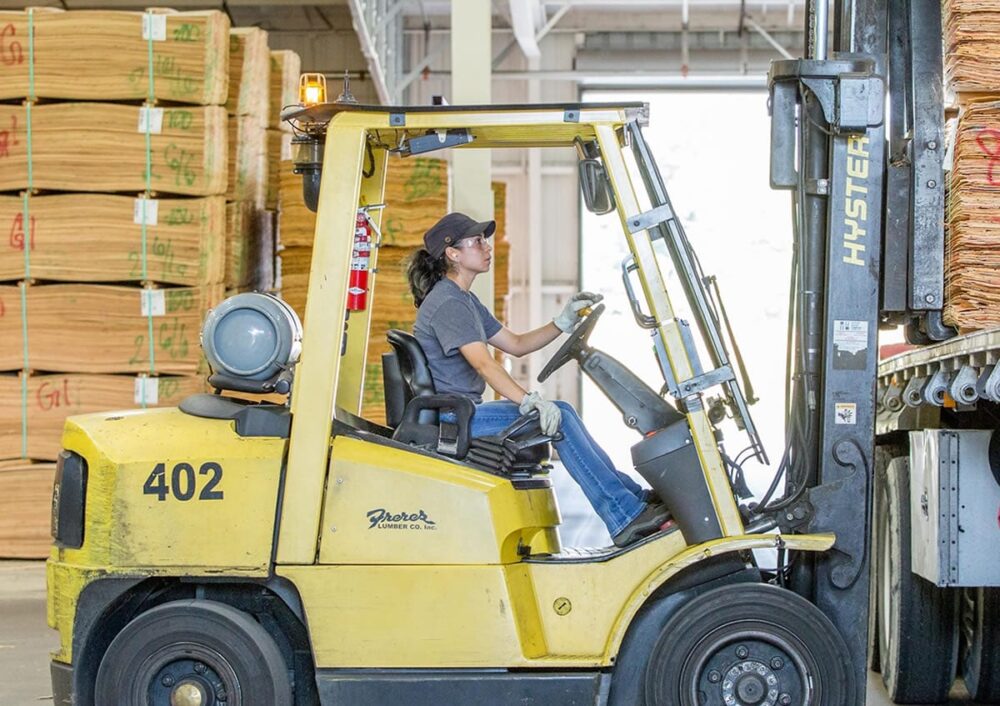 We are proud to employ nearly 500 individuals in the North Santiam Canyon. We believe in promotion from within and strive to provide our employees opportunities to develop their skills and their careers. 
At Freres, you'll find a wide range of job opportunities, such as  manufacturing, maintenance, trucking, working out in the woods, or in the office.  What we've found is that when you love what you do, and enjoy the people you work with, it hardly feels like work at all.
Compensation and Benefits
We have competitive pay and offer benefits that provide the security that families need.
Medical
Dental
Life and Disability Insurance
Section 125 Flexible Spending Account
Periodic Bonuses
Vacation and Holiday Pay
Profit Sharing and 401(k)
Paid Sick Leave
Application Process
Open positions will be posted on this website under Job Listings and also with the Oregon Employment Department. Walk-in applicants may complete an employment application at our main office. Applications may also be submitted online using the job openings link below. Applicants with the skills and experience that most closely match the needs of the position will be considered for follow up.