The many benefits of engineered wood products are being touted in scientifically based environmental reports and the continual struggle against poor forest management that results in catastrophic fires.
Large wildfires, like those recently plaguing California, not only have disastrous effects on people, animals, air quality, and the natural environment; they may also have longer term impacts around climate change. Experts believe that large-scale wildfires could account for 20% of total global greenhouse emissions worldwide (Khadka, BBC World Service). The U.S. Forest Service recently released a report indicating that extreme fire danger will become the new normal by the middle of the 21stcentury (Toward Shared Stewardship Across Landscapes, USFS).
The fate of California and Oregon's forests is largely out of the hands of Californians and Oregonians. Federal government agencies such as USFS, BLM, and the National Park Service own and "manage" 57% of California's forests. Another 3% is controlled by state and local agencies. In Oregon, Federal government agencies manage a whopping 60% of forest acreage and the state manages another 4%.
Federal management of our forest land can at best be classified as passive. Tree mortality on Federal land is almost three times higher than on managed private land. Timber harvest volumes on Federal lands are a meager 1/8 of the volume harvested by private ownership, even though the Federally managed acreage dwarfs the acreage managed by private land owners. The small dead and dying trees left untouched on Federal lands compete against each other for resources, and become the kindling that fuels catastrophic forest fires. However, what must be acknowledged is that these same dead and dying trees are THE IDEAL raw material for modern engineered wood products.
The broad category of building materials classified as "engineered wood products" includes plywood, oriented strand board, glue-laminated timber, laminated strand lumber, laminated veneer lumber, cross laminated timber, and our own Mass Ply Panel. Engineered wood products achieve stronger and more predictable performance by classifying the wood fiber from the tree in to density performance groups, applying layup or composition "recipes" to the density groups, and gluing the products together using pressure and/or heat. The end result is a variety of products with strong, predictable performance values that are capable of replacing steel and concrete in large-scale structures.
Cement and steel are large emitters of CO2, yet their emissions have been some of the most difficult to target and reduce because no other viable, more environmentally sustainable, alternative was thought to exist. We are now producing viable alternatives in the form of Mass Timber Panels which can be used to construct multi-story structures. Studies have shown that glulam beams, for example, have superior performance characteristics and result in fewer carbon dioxide emissions than steel beams.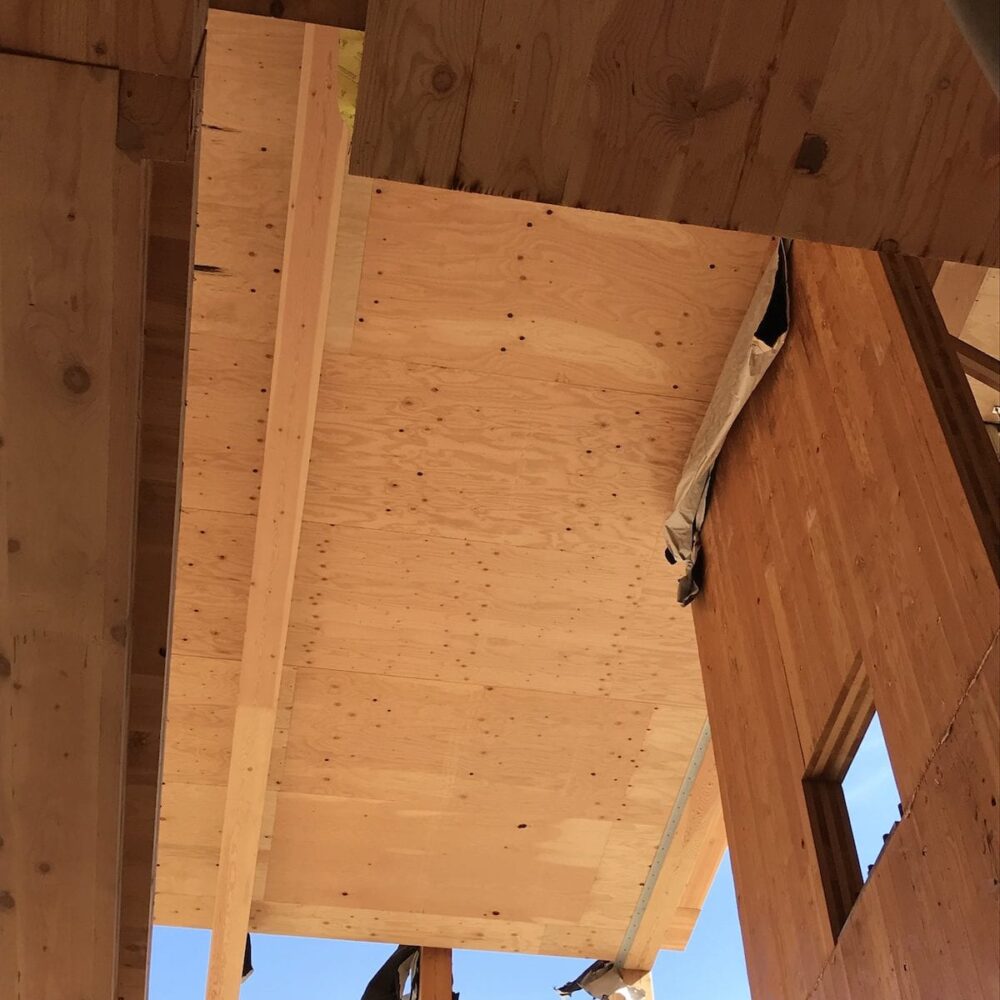 Further, buildings with wood frames result in fewer CO2 emissions than buildings of reinforced concrete materials, and the central production of prefabricated wood products can significantly reduce costs relative to conventional construction. Studies indicate that the CO2- intensity of lumber is about 20% less than prefabricated metal products, less than 50% of iron and steel, and less than 25% of cement (Winchester & Reilly, MIT Report 331). It is important to note that wood actually sequesters carbon in the form of finished buildings. As the stock of wood buildings increase across the U.S., the end result of wood construction is a permanent reduction of carbon in the atmosphere.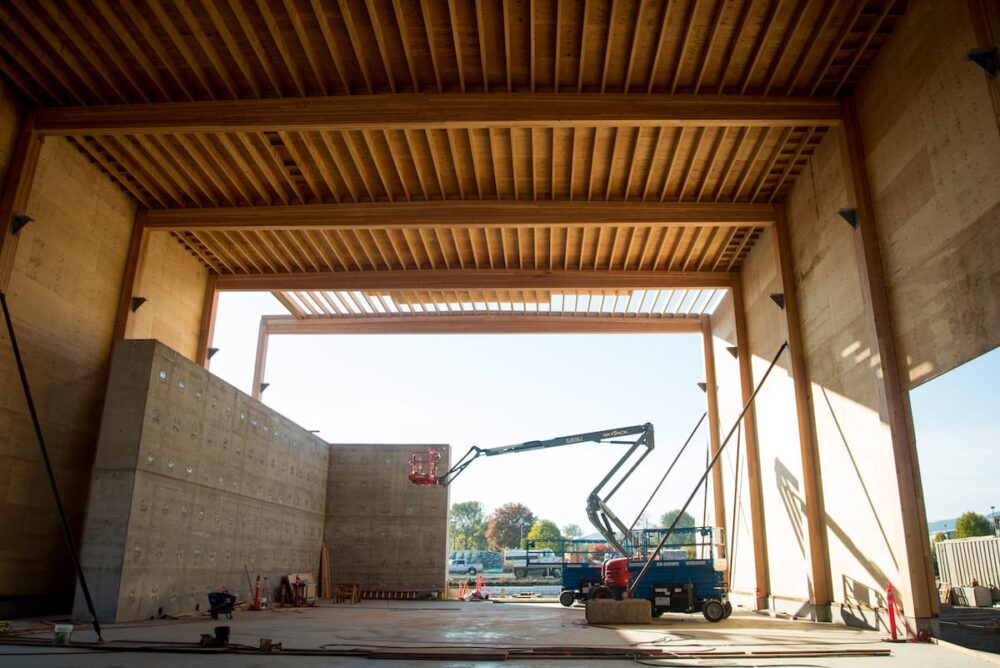 This August, the Oregon Building Codes Division released a statement of alternate method, which introduced three new types of Tall Wood buildings, providing parameters for 9- story, 12- story and 18- story buildings. Oregon is now the first state in the U.S. to allow the construction of Tall Wood buildings above six stories without special review. The ICC Tall Wood Ad Hoc Committee recently responded to concerns raised by code officials and the proposed code changes are going to vote later this fall. Assuming the vote is positive, it looks like the International Building Code is well on track to be modified in 2021 to include mass timber construction up to 18 stories. While the changes must be adopted on a state by state basis, the time is ripe for wood to usher in a new era of environmentally sound construction.
In our industry, we understand that timber is 100% solar-powered, 100% renewable, 100% recyclable. It sequesters carbon and produces oxygen. With modern adhesives and a large dose of innovation, wood products manufacturers are developing products that perform as well as, if not better than last century's building materials of concrete and steel, with a substantially smaller carbon footprint. The renewed interest in Tall Wood reminds us of the ages-old belief in the common-sense environmental benefits of wood products, a truth that was drowned out by the noise of the well-intentioned environmental protection movement of the last two decades.
Subscribe
We'll send you a notification when a new story has been posted. It's the easiest way to stay in the know.