My grandfather and company founder, T.G. Freres, would have turned 124 years old last month. When we look back, I imagine the challenges and the back-breaking work he endured; beginning with only a brush mill and horses. 
T.G's word was his bond and his example lives on in all of us. He taught us to be grateful for the help of the community, which made both his and our success possible.
We were humbled by the number of people who joined us to celebrate our first 100 years in business. On Friday, we welcomed industry professionals and company partners to a dinner, complete with mass timber displays and a live band. On Sunday, we were joined by our employees and their families for a carnival-themed BBQ where activities ranged from balloon animals and face painting, to corn hole and inflatable axe throwing.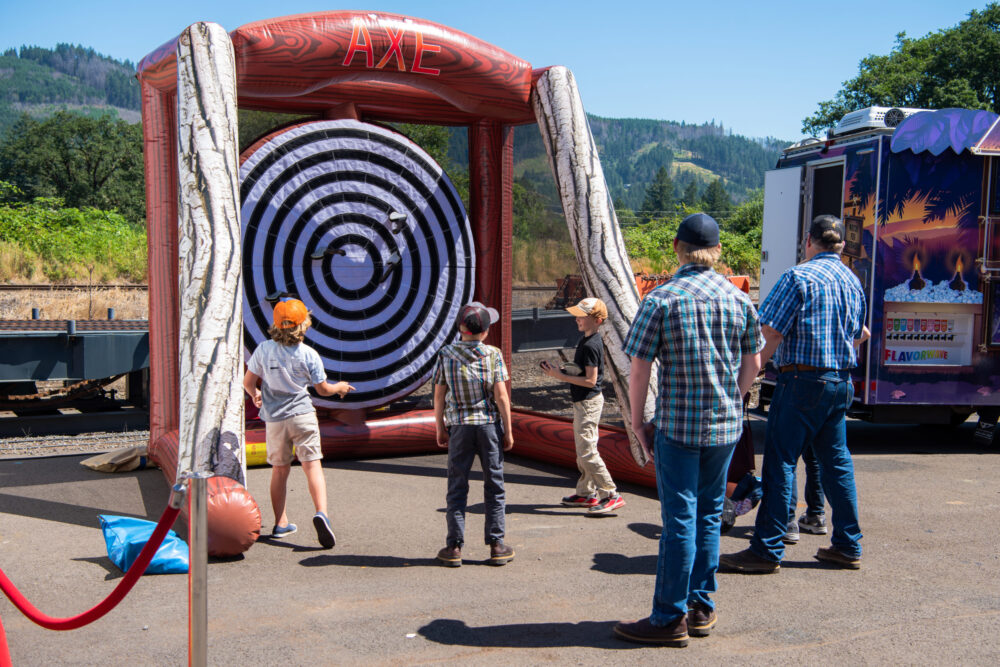 We're thankful to everyone who joined us for both of our centennial celebrations. And we're thankful to our employees, our community, our partners and our customers for helping us achieve this significant milestone.
Looking forward to the next 100 years, we aim to continue facing challenges and being responsible citizens of our community — and the world.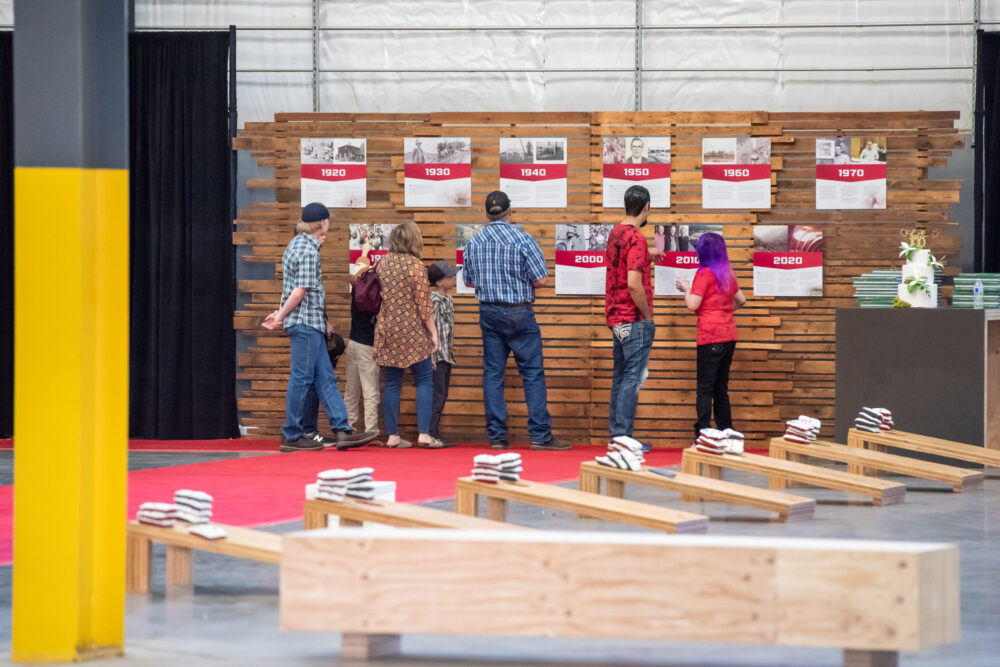 "People in the wood products industry have always been problem solvers," Kyle Freres said in his event speech. "The trees we harvest and manufacture are the best carbon sequestering device ever developed. The renewable, sustainable products we make capture carbon in their cells for the lifetime of the buildings they support. Even at the end of life wood products can generate heat, electricity, and still sequester carbon in the biochar we put back in the soil."
"We can tailor our forest management practices to what the forest needs to thrive," Kyle added. "We can produce beneficial products from the small timber overloading our forests and reduce the potential of catastrophic forest fires. We are the stewards of our forests."
Tyler Freres took the stage and said, "We intend to prove that foresters are the first true resilient environmentalists and that forest management is a social good that brings prosperity to our rural communities."
"In a time of societal discord we hope to inspire younger generations, knowing that there are people developing products that will positively affect our future," Tyler added. "We intend to persevere, to preserve, and above all leave our children with a brighter world than we found it. Innovation is truly our tradition."
A special thank you to everyone who made this event possible:
Freres supervisors, admin and volunteers
Subscribe
We'll send you a notification when a new story has been posted. It's the easiest way to stay in the know.