April 28, 2017
Last month representatives from Freres Lumber Company attended the 2017 Mass Timber Conference in Portland, Oregon with leaders from across the wood products industry. The "Forest to Frame" conference theme provided the perfect opportunity for us to unveil the latest Freres product; Mass Ply Panels.
The event drew a diverse group of attendees, attracting visitors from more than twenty different countries. Representing over four-hundred companies, organizations, and agencies, there were, however very few direct producers of mass timber panels as the market is still in its infancy in North America. Freres Lumber joined a short list of North American producers including SmartLam, StructurLam, and DR Johnson. Of these companies, we are the only manufacturer to utilize veneer-based wood products in the production of mass timber, which is a distinction that we are proud of.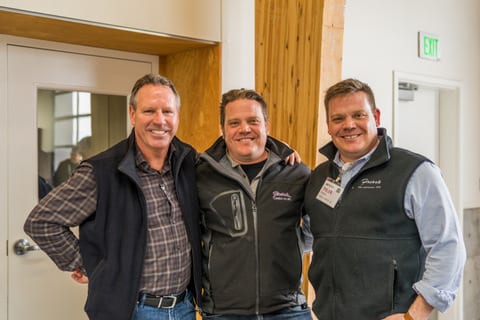 During the conference, company representatives were able to take part in tours of local mass timber construction projects. In the picture below, Tyler Freres and I were inspecting a glulam post and a CLT floor structure in Carbon12, which is the tallest timber and CLT building in the United States. Other buildings visited as part of the tour included an office renovation project in downtown Portland by Ankrom Moisan Architects, Lever Architecture's office building, and Albina Yard. Projects such as these familiarize architects, engineers, contractors, and building code officials with tall wood construction, which is the first step toward large-scale acceptance and utilization.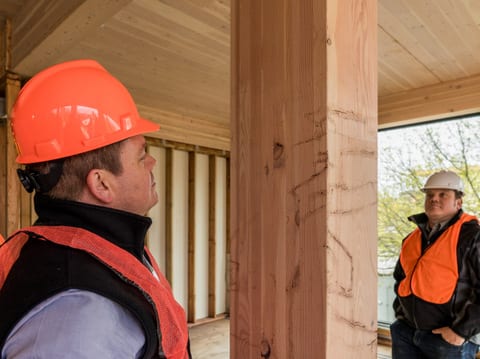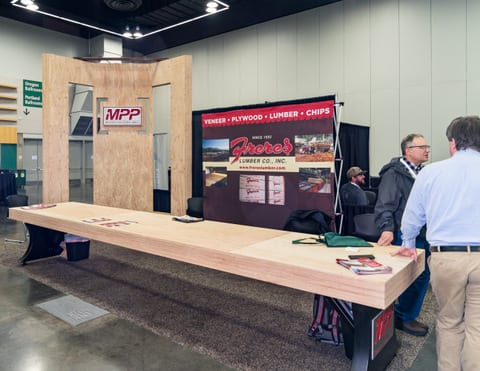 Our booth at the show was well attended, primarily due to the unique construction of our product. Bob Maeda, Eric Ortiz, and Pat Farrell were available to answer questions and discuss opportunities. The 17' long x 6" thick Mass Ply table was a great example of our product, and attracted many visitors to our booth.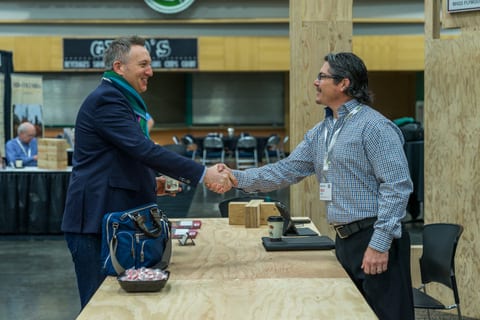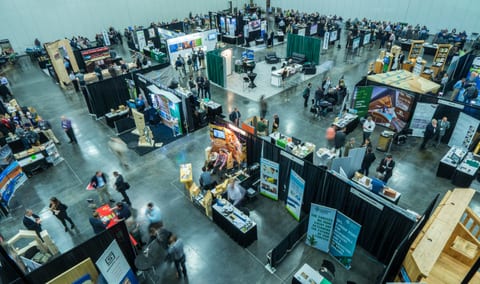 Though there are relatively few Mass Timber producers in North America, the number of companies represented at the conference was staggering. It was a clear demonstration of the importance of close integration of many fields in the construction of large wood structures. Equipment suppliers such as West Coast Industrial and USNR presented near resin suppliers such as Hexion. Our booth was located next to MyTiCon and Rothoblass, both manufacturers of fastening systems specialized for Mass Timber Construction.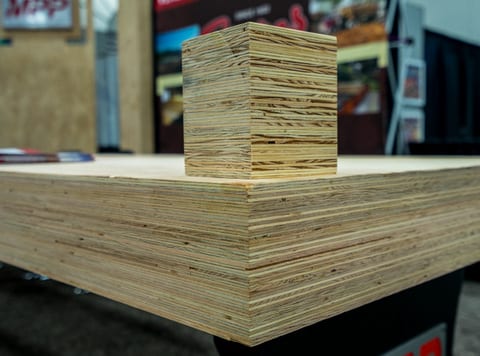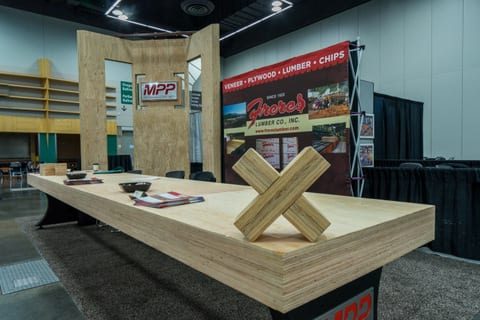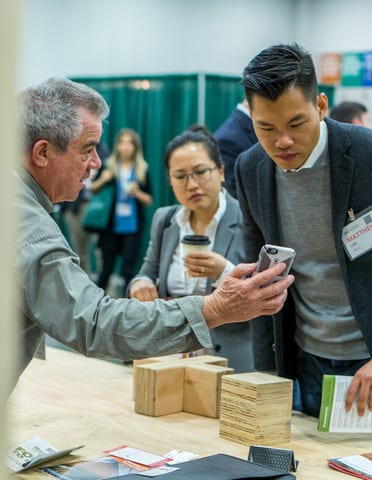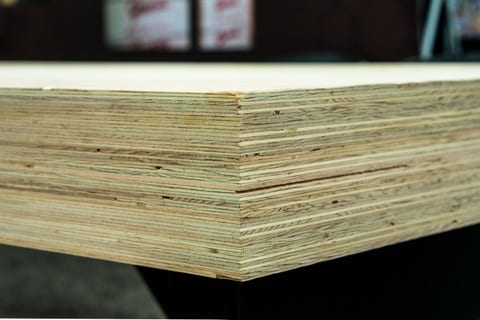 The conference had a large slate of presentations, including one by Tyler Freres, our own Vice President of Sales. Tyler described the various benefits of our product, including responsible and efficient use of raw material, strength characteristics which exceed that of CLT of the same dimension, and extraordinary flexibility in panel composition.
Keep up on the latest news about Freres Lumber Company's new product, Mass Ply Panels, on our Facebook page for updates on the 2017 production schedule.
Subscribe
We'll send you a notification when a new story has been posted. It's the easiest way to stay in the know.