April 2, 2018
The 2018 International Mass Timber Conferencebrought industry professionals from across the globe to Portland, Oregon recently to share their expertise and showcase the latest developments in timber products. Representatives from Freres Lumber Co.attended the conference and provided an update on our new Mass Ply Panel.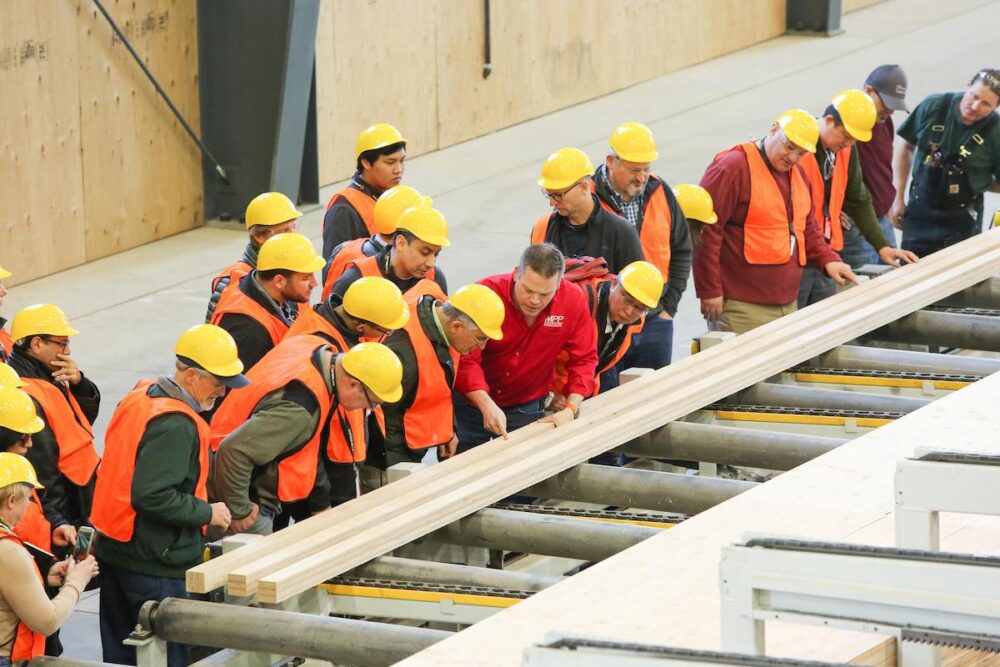 Freres's new Mass Ply Panel generated considerable excitement among this year's conference attendees. With more than 20 countries represented, 62 exhibitors and a dozen sponsors, the buzz continues to build regarding Oregon's role in the development of mass timber products around the world.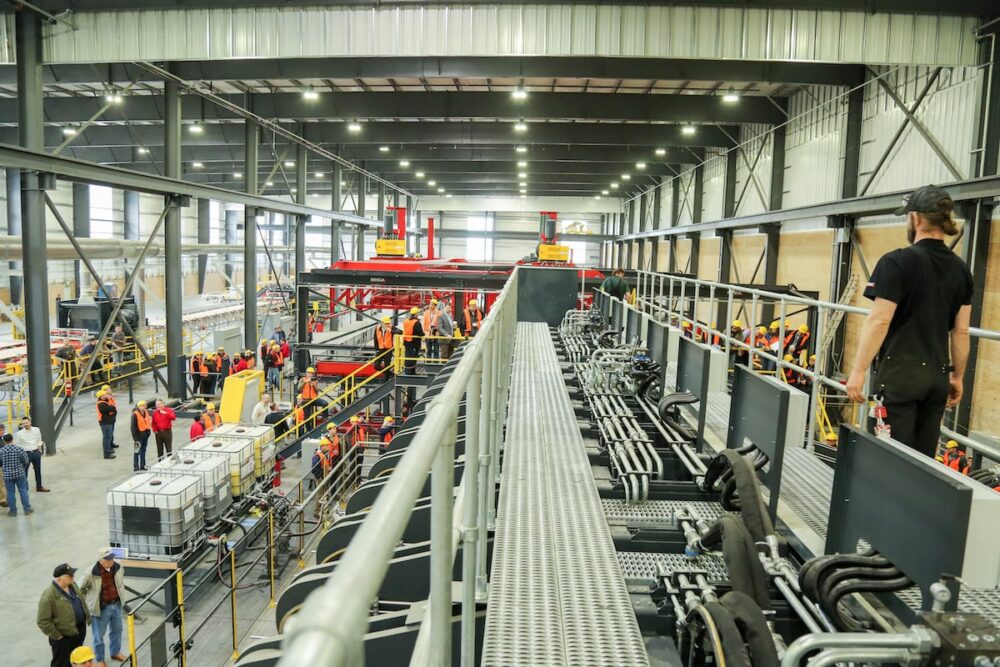 Attendees also had the opportunity to visit our Mass Ply manufacturing plant in Mill City, Oregon during a destination tour. Plant construction was recently finished in December 2017 and Mass Ply production is now running.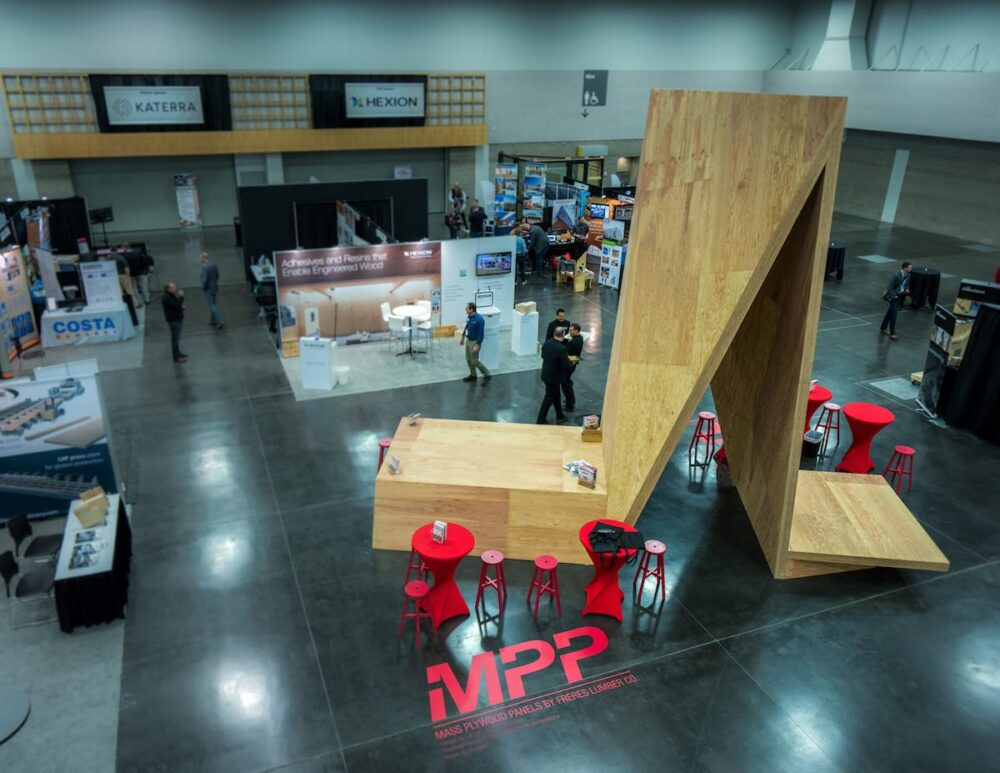 Our Mass Ply Panels were on display at the Portland event, with a bold lounge exhibit designed by Lever Architecture and KPFF Engineering. Freres supported the MTC as its Lounge Sponsor, which featured a custom-designed and constructed Mass Ply lounge at the center of the exhibit with a 20' booth. We appreciate our friends at Lever and KPFF who helped us showcase our unique product at this fantastic event.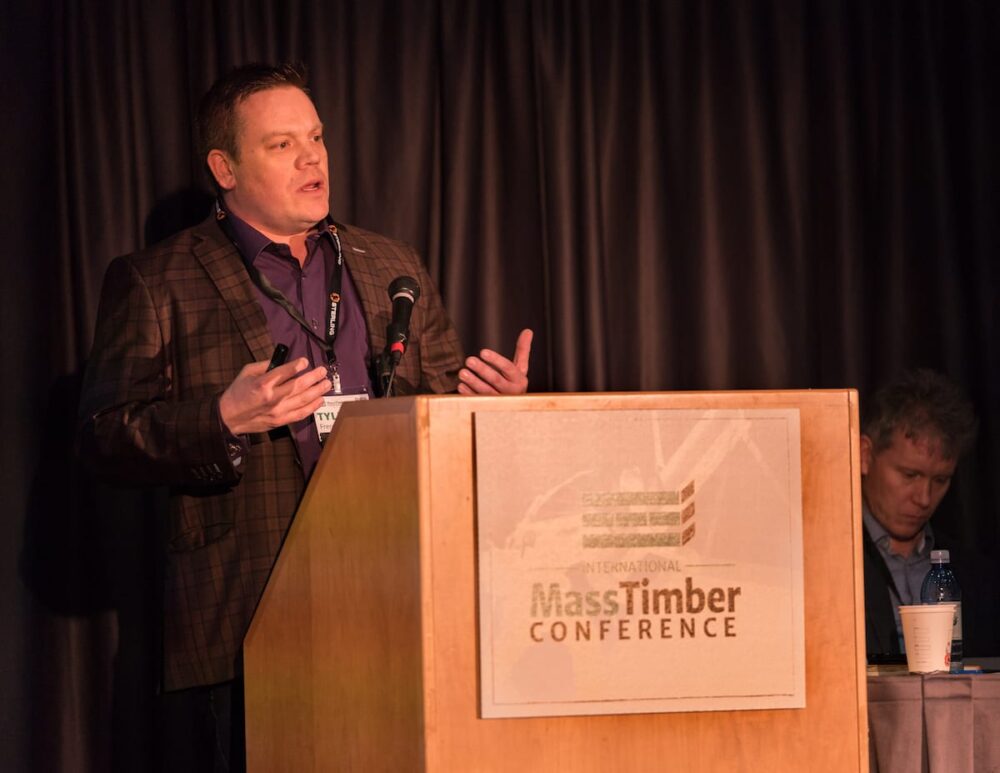 Tyler Freres was a presenter on the first day of the conference and spoke about the "Next Generation of Manufacturing: Structural composite lumber-based mass timber panels challenges and opportunities."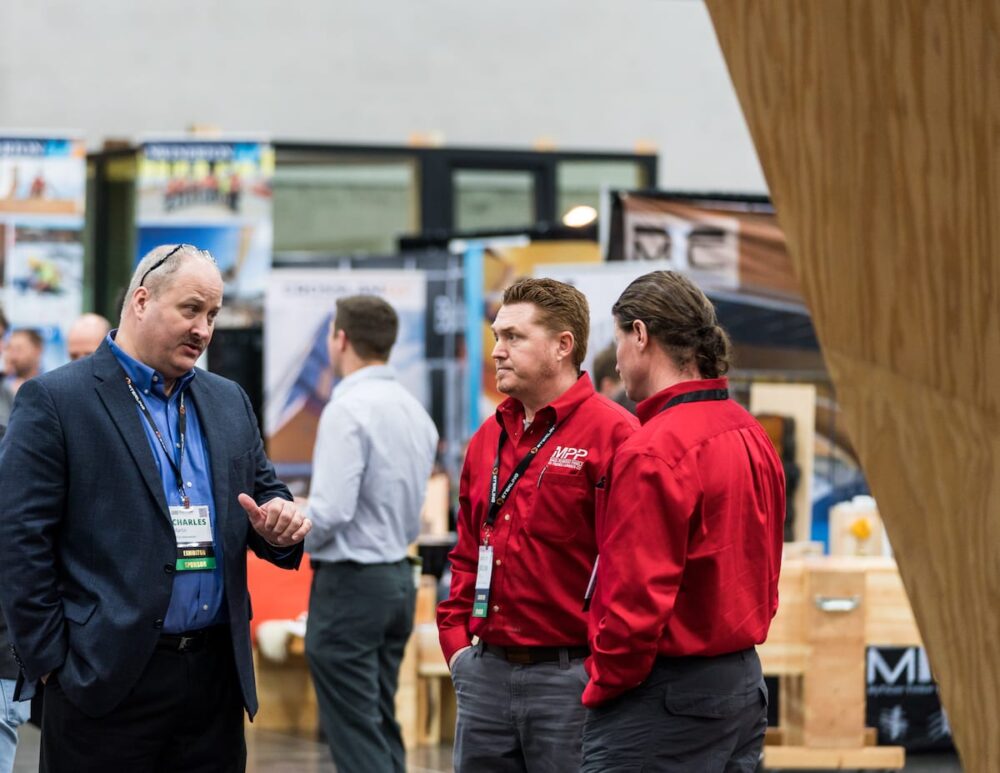 The Mass Timber Conference, co-produced by the Forest Business Network and the WoodWorks Wood Products Council, is one of the largest gatherings of cross-laminated (CLT) and mass timber experts in the world and focuses on mass timber in mid- to high-rise construction. The event explores the supply chain for CLT, nail-laminated timber, glulam beams and panels, mass plywood panels, dowel-laminated timber, and laminated veneer lumber; and the opportunities and obstacles for mass timber building in global construction.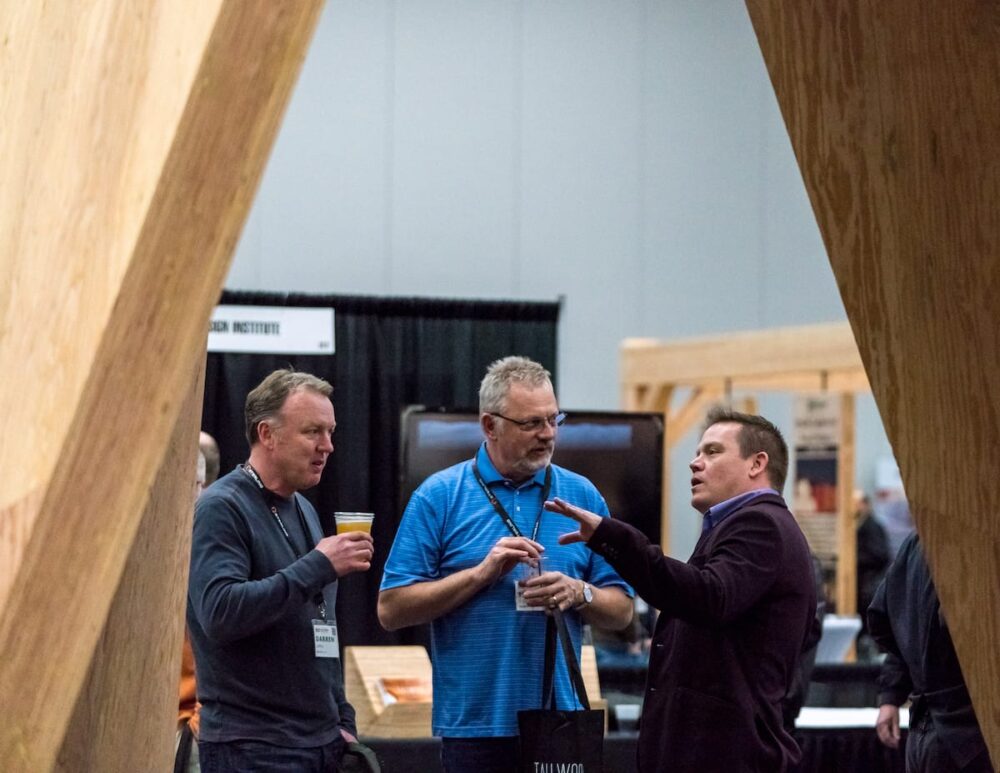 Industry leaders came to Portland for the Mass Timber Conference to discover the new technologies and products employed by Freres Lumber and other Pacific Northwest mills. We always find immense value in the information and connections made at the conference and look forward each year to showcasing our products and technologies on a world stage.
We invite you to check out our Facebookpage for the latest updates on our Mass Ply Panel plant and other activities happening at Freres Lumber.
Subscribe
We'll send you a notification when a new story has been posted. It's the easiest way to stay in the know.