October 9, 2017
At the end of August, Jason Pilgrim, our new CNC Specialist and I traveled to Germany to inspect equipment Freres Lumber purchased from Minda and Weinnman. We were lucky enough to travel with our wives, Trisha Freres and Sheri Pilgrim.
All of the equipment was purchased through Stiles Machinery, based out of Grand Rapids, Michigan. Stiles partners with various other suppliers for specialized production equipment. Two of the suppliers providing significant pieces of equipment are based out of Germany- Minda and Weinnman.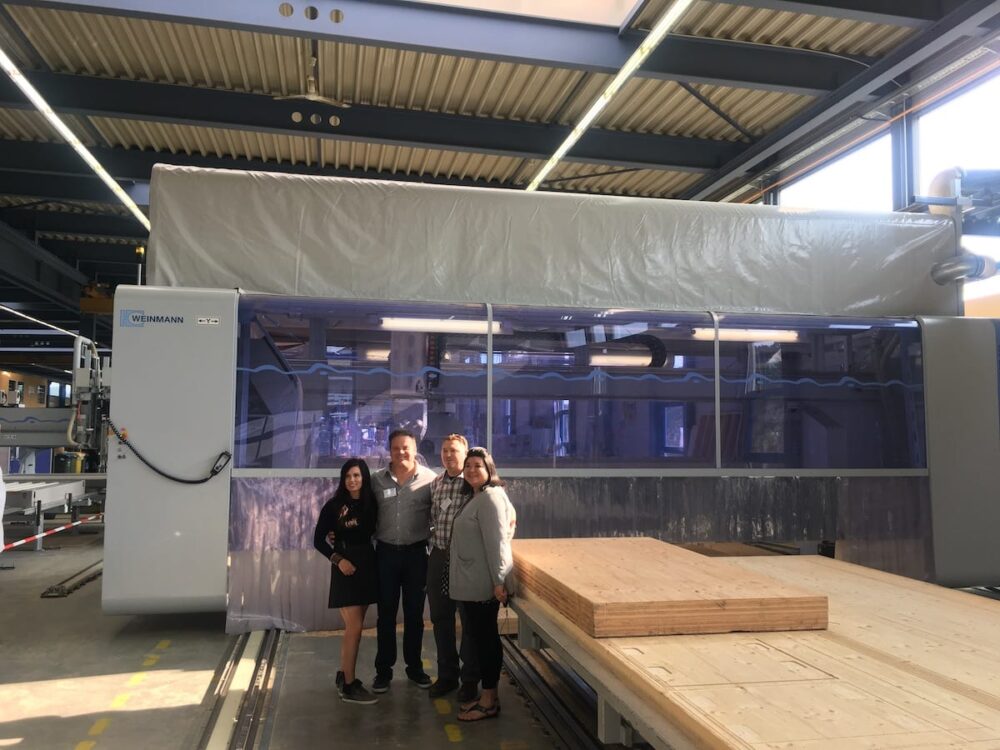 Our first visit was to Weinnman in Stuttgart, Germany. Weinnman is supplying of the CNC bridge purchased for our new facility. The Weinnman WMP is a 15' bridge running on rails which is designed to cut and route our Mass Ply Panel with tolerances less than 1/16". Due to its 5-axis head, the WMP is able to perform CNC functions on all sides of the panel- even the bottom side within the limits of the length of the tool. The picture below shows two side plunge cuts and a top route.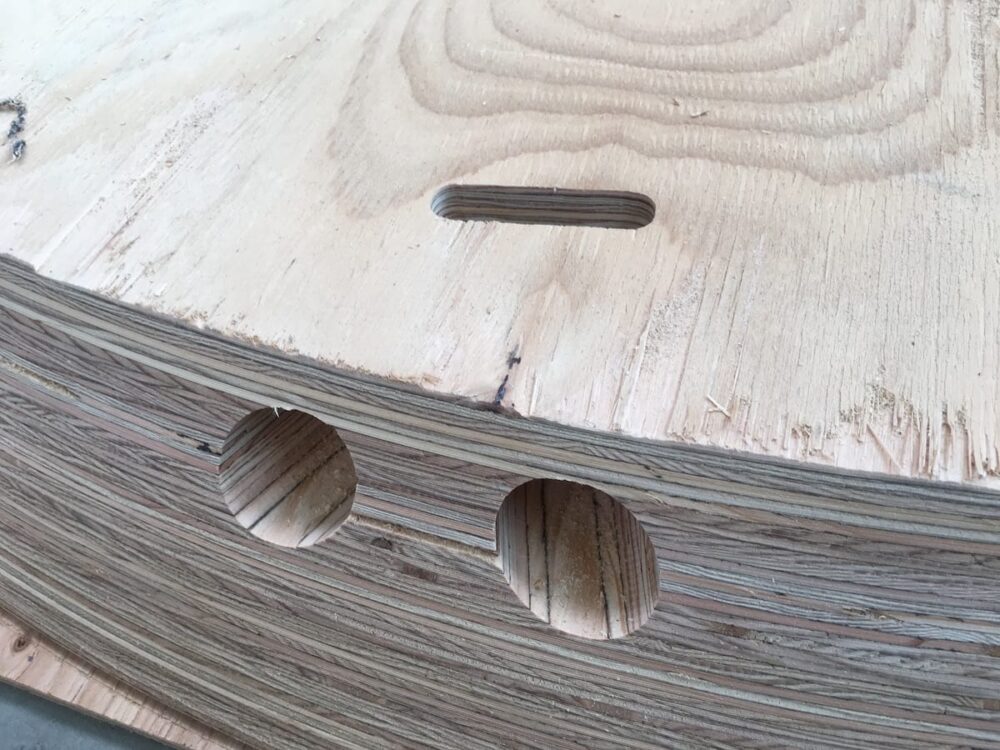 The CNC is also capable of using a variety of cutting tools.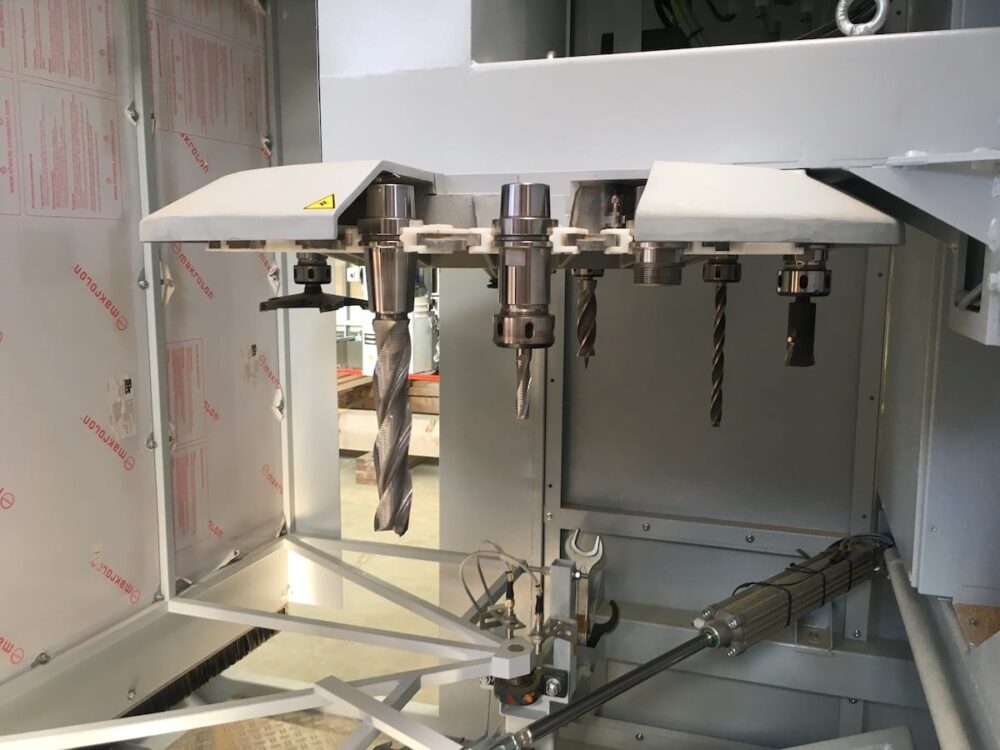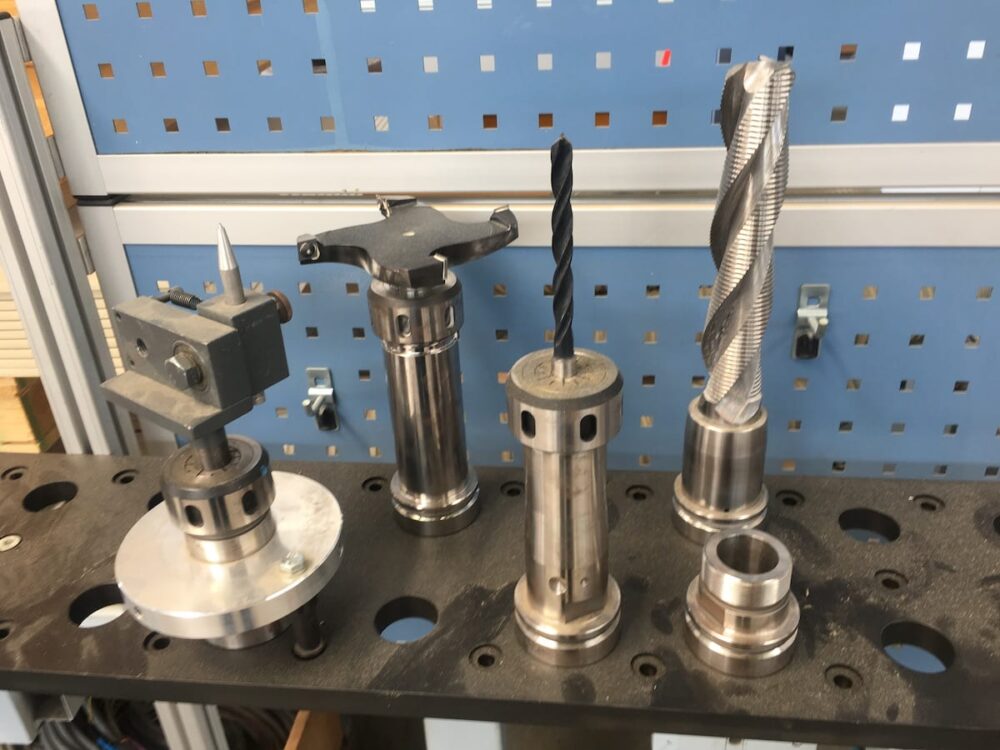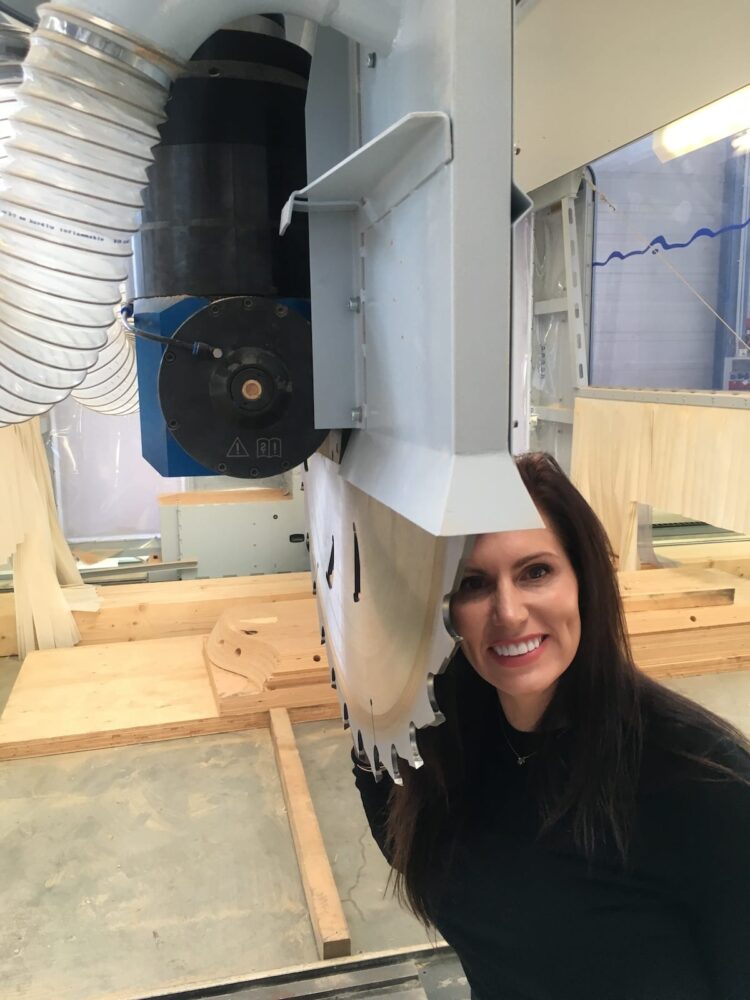 CNC capabilities are extremely important for Mass Timber Panel producers because it is possible to import CAD drawings from architects and engineers directly into the machine. Doors, windows, joints, and even electrical chases can be machined into panels prior to shipment to a job site, significantly reducing the amount of onsite labor required.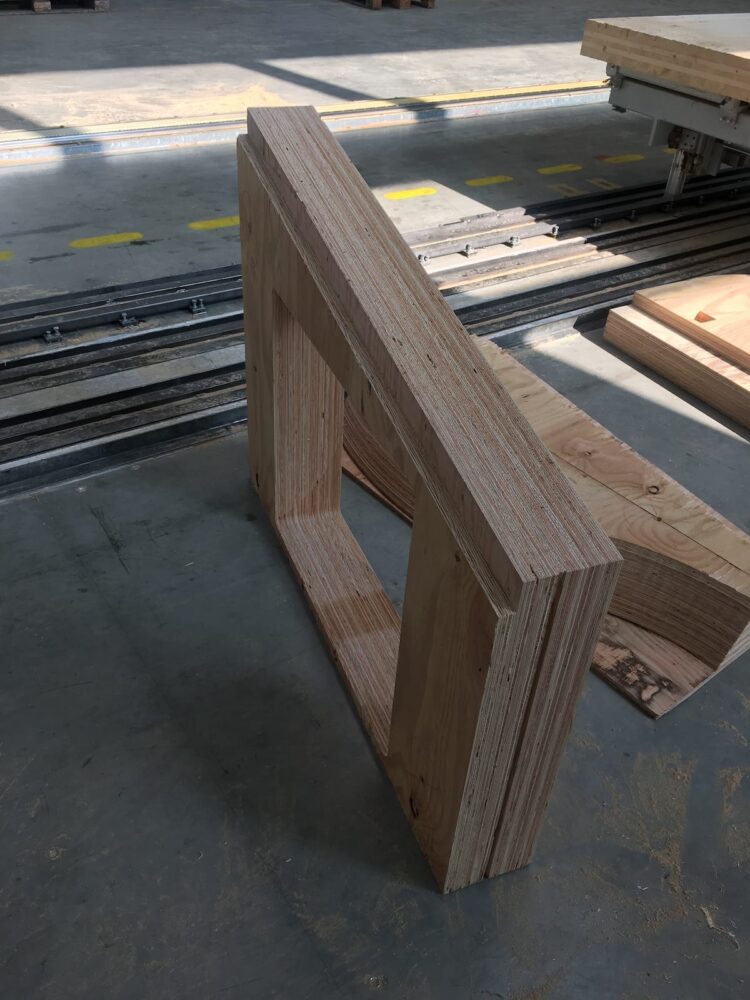 After a drive on the autobahn (not near as exciting as it sounds in an eight-passenger van) we arrived in Minden to view the Minda factory and examine the layup and press equipment. This equipment was being tested as we arrived prior to containerizing and shipping to the United States.
Minda fabricated a panel singulator to breakdown press loads that may have multiple Mass Ply panels.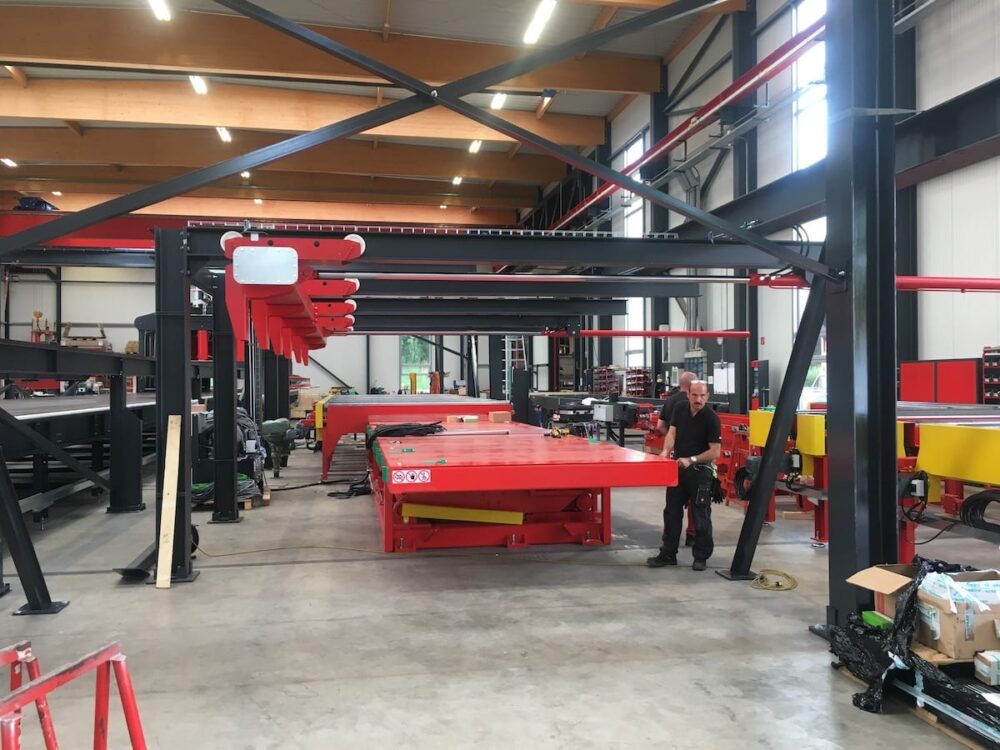 We inspected a plastic conveyor system that Minda had patented to transport product from glue station through the press without damage to conveyor links.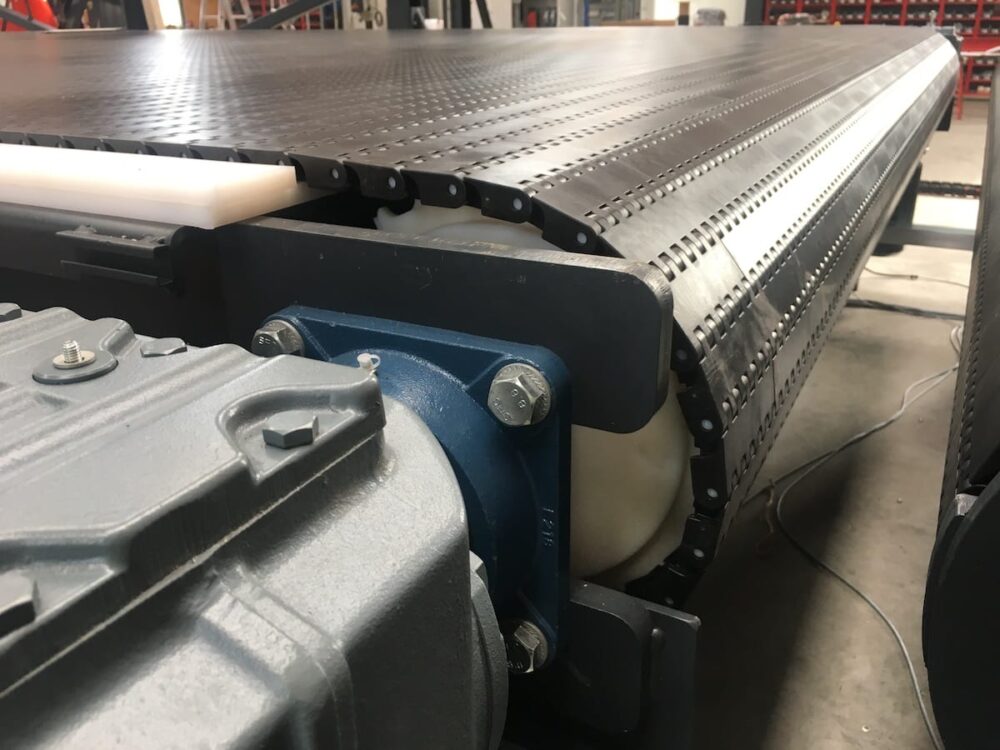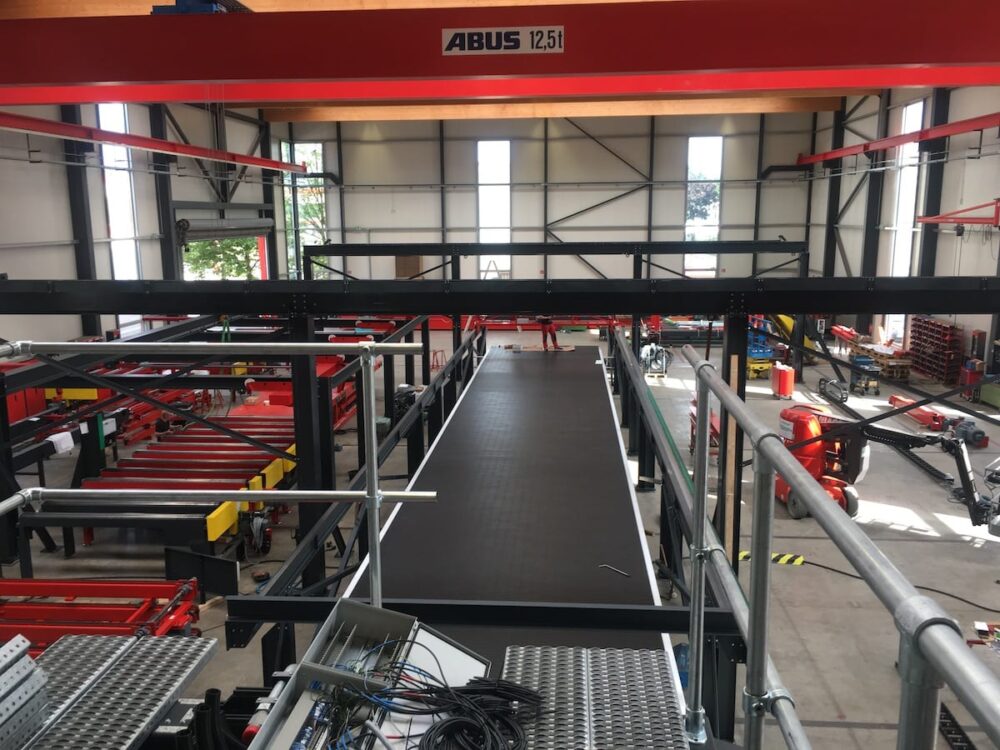 The press was assembled, as was the glue gantry.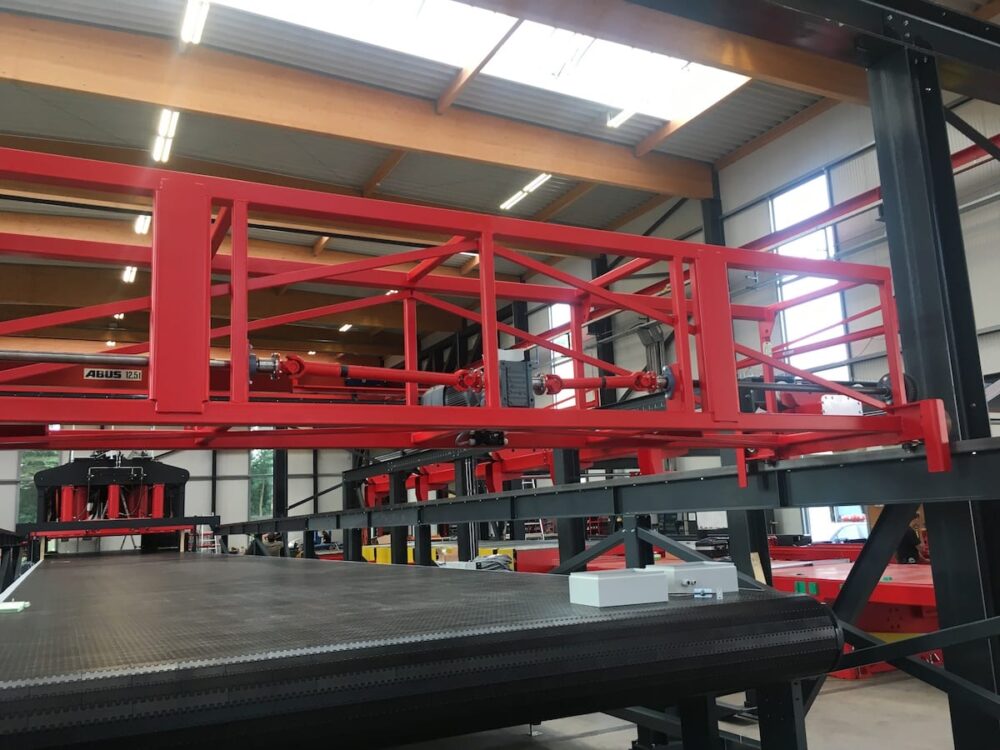 Finally, we were able to witness one of multiple vacuum gantry systems designed to transport individual panel layers and build larger panels.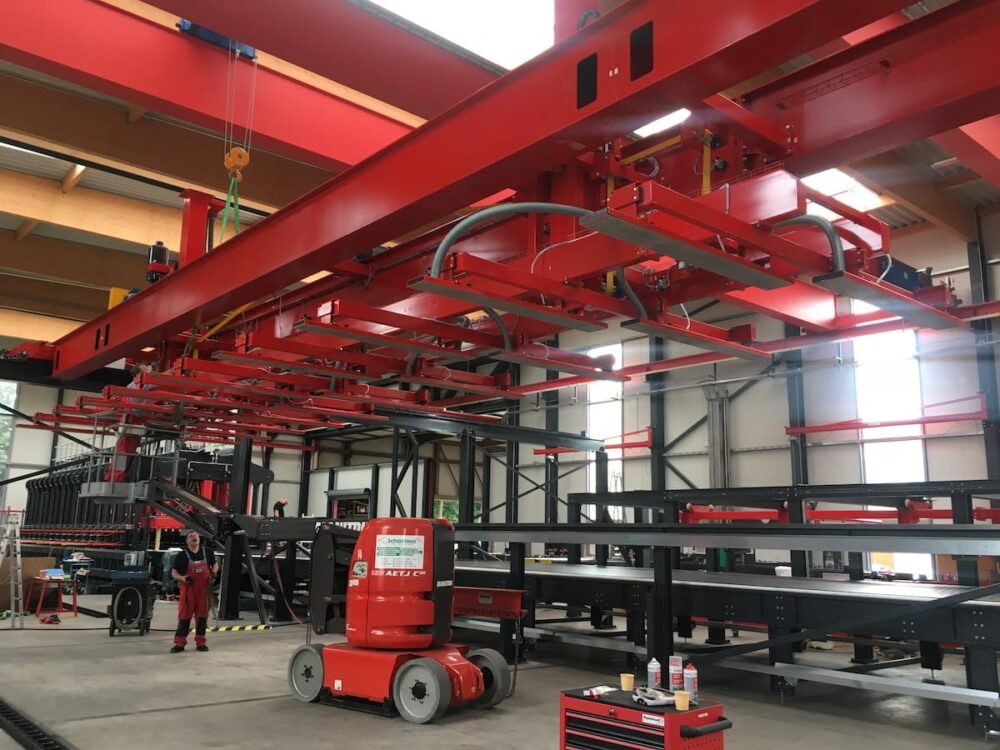 Needless to say, the scale of the equipment required to construct and handle the size of panels that we intend to manufacture is larger than we are accustomed to in our existing operations.
Scheduling was a major topic of discussion. Some equipment has already arrived and is waiting to be installed, but large quantities of equipment will be delivered around the middle of October. Installation crews will begin arriving on site from the East Coast the first and second week of October. Teams from Europe will arrive shortly after. Work is expected to continue through November and into December with an anticipated start date prior to Christmas.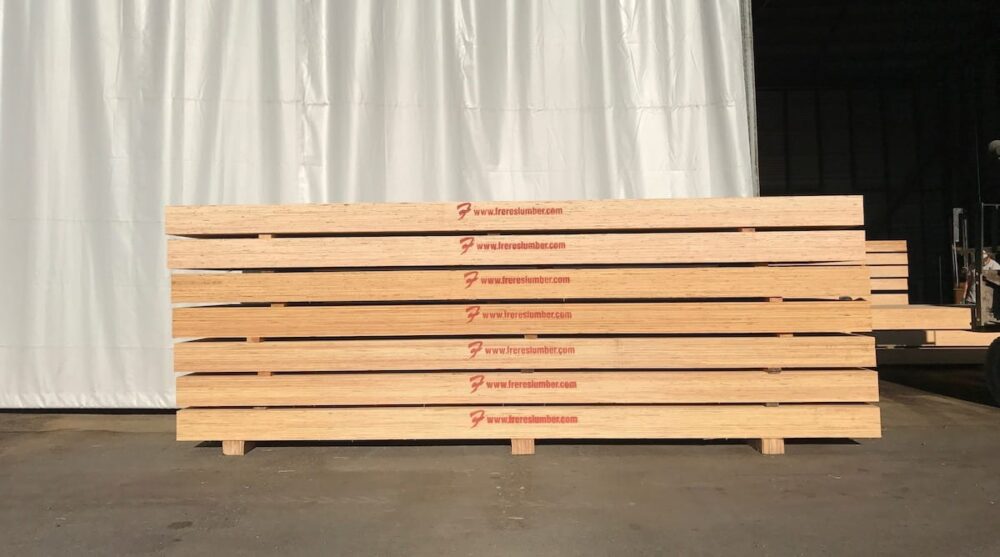 Soon the 4' x 16' test panels that we are currently constructing will seem absolutely miniature to the large 12' x 48' Mass Ply Panels constructed at the new facility.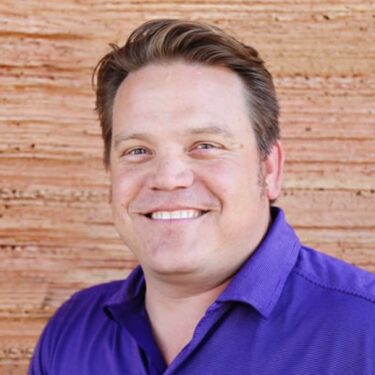 Subscribe
We'll send you a notification when a new story has been posted. It's the easiest way to stay in the know.