The Freres family recently went back to the classroom. More specifically, they visited the Freres Family Classroom in the new George W. Peavy Forest Science Center at Oregon State University. The Center opened in 2020 following years of planning and construction. The new OSU Peavy Hall was partially constructed with Mass Ply, as well as the Red Emerson Wood Products Laboratory (AWP). The AWP Lab opened in the spring of 2019.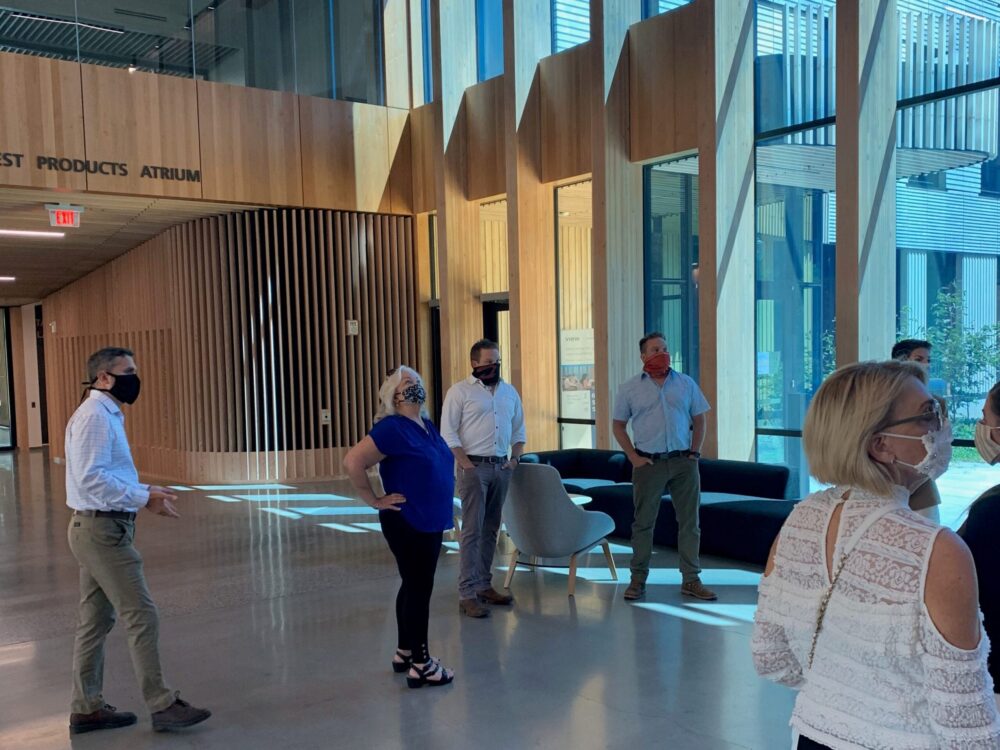 During the development process of Mass Ply, Oregon State worked with Freres to test Mass Ply's strength and durability. Fast forward and Mass Ply was chosen for this Oregon Forest Science Complex, with nearly 100,000 square feet of space. Mass Ply was used in the roofing of the Center, as well as the interior and exterior walls of the AWP Lab.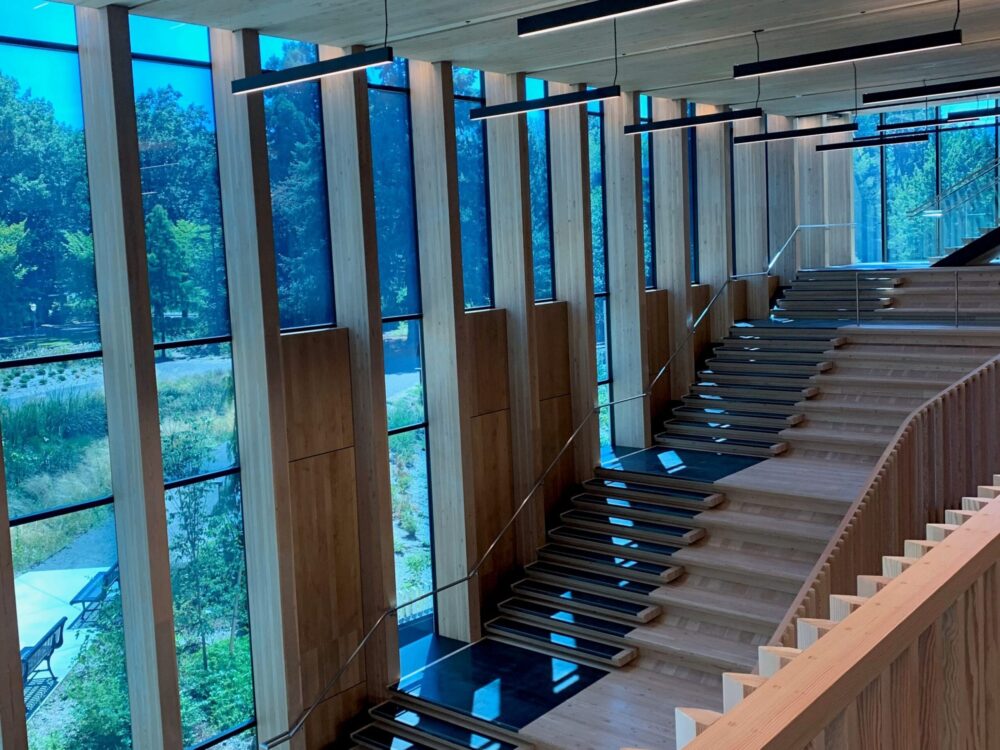 The new OSU Peavy Hall and laboratory are functional and beautifully designed. They have a variety of classrooms, meeting spaces, and testing or manufacturing bays. This is an ideal learning environment and incorporates innovative uses of mass timber and advanced wood products.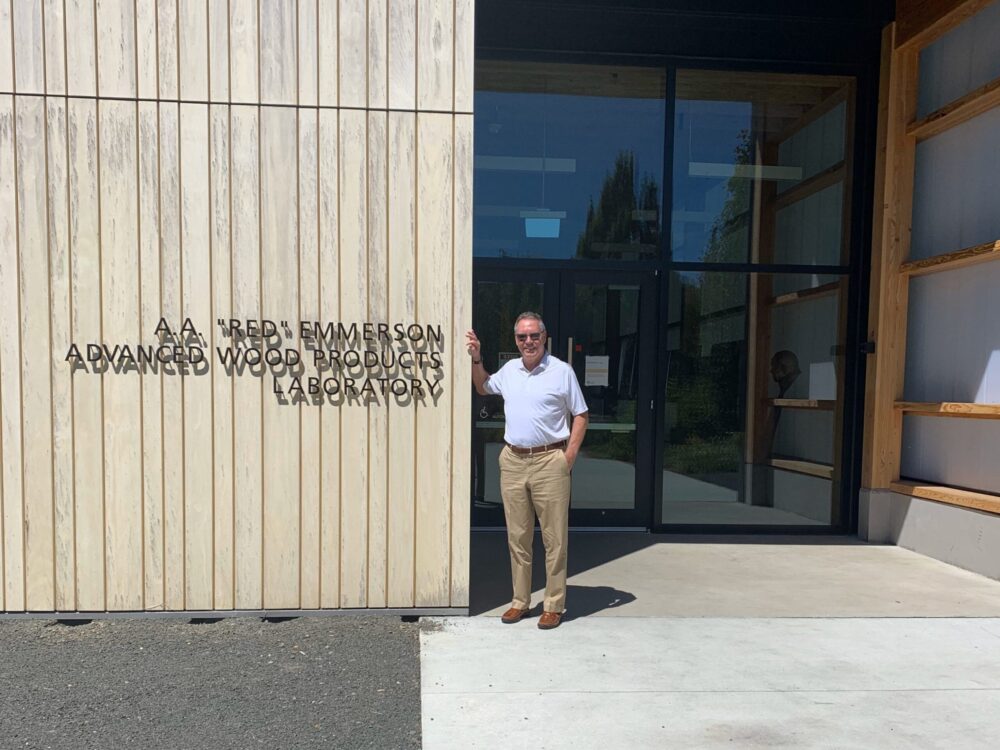 Freres Lumber is one of many Oregon companies and individuals contributing to this project. Rob Freres is seen in this photo standing by the entrance of the AWP Lab. It is named after AA Red Emerson of Sierra Pacific Industries, who donated $6M to the project.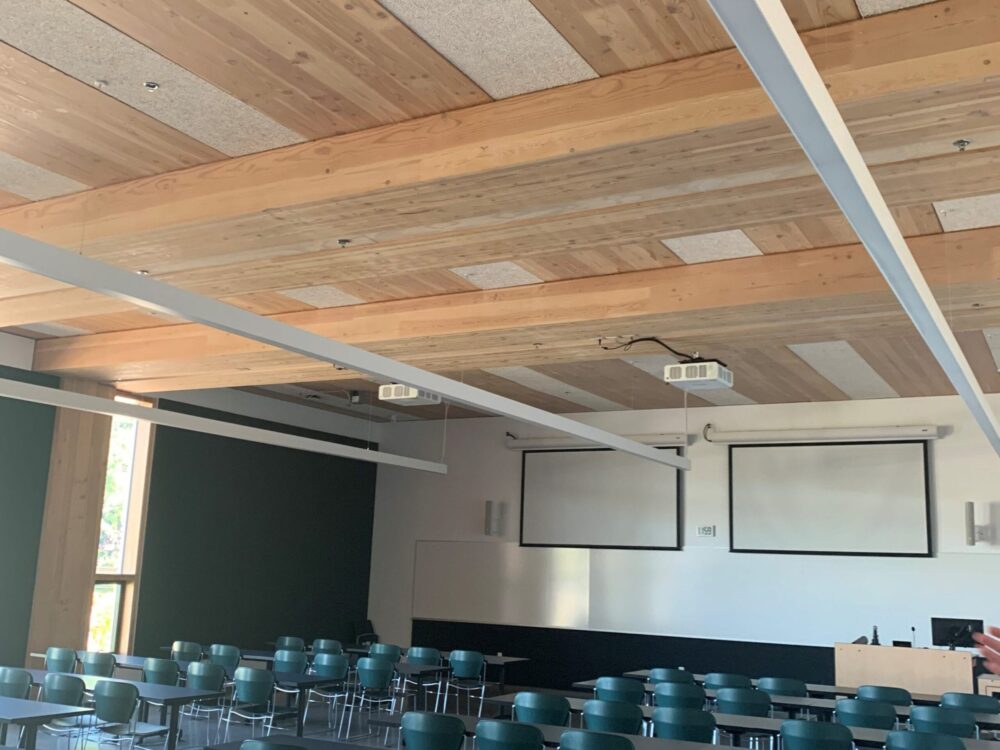 Freres is thrilled to showcase the strength, versatility, and cost effectiveness of Mass Ply in this project at OSU. From research and development to the final shipment of Mass Ply, partnering with OSU has been a rewarding experience. We look forward to the collaboration and testing that will continue within the walls and under roofing constructed with Mass Ply.
Subscribe
We'll send you a notification when a new story has been posted. It's the easiest way to stay in the know.