The Beachie Creek and Lionshead fires blew through the Santiam Canyon on September 7th, combining into one complex fire. It then burned over 500,000 acres of public, state, and private timber land. We are now processing the salvaged timber caused by massive fire damage to Freres Timber Inc. lands during Santiam Canyon wildfires.
As a family business that has existed for nearly100 years, it is sobering to consider that this event will have a generational effect on our business, destroying almost 7,500 acres of timber. Nearly all of our replanted trees up to 30 years of age are destroyed.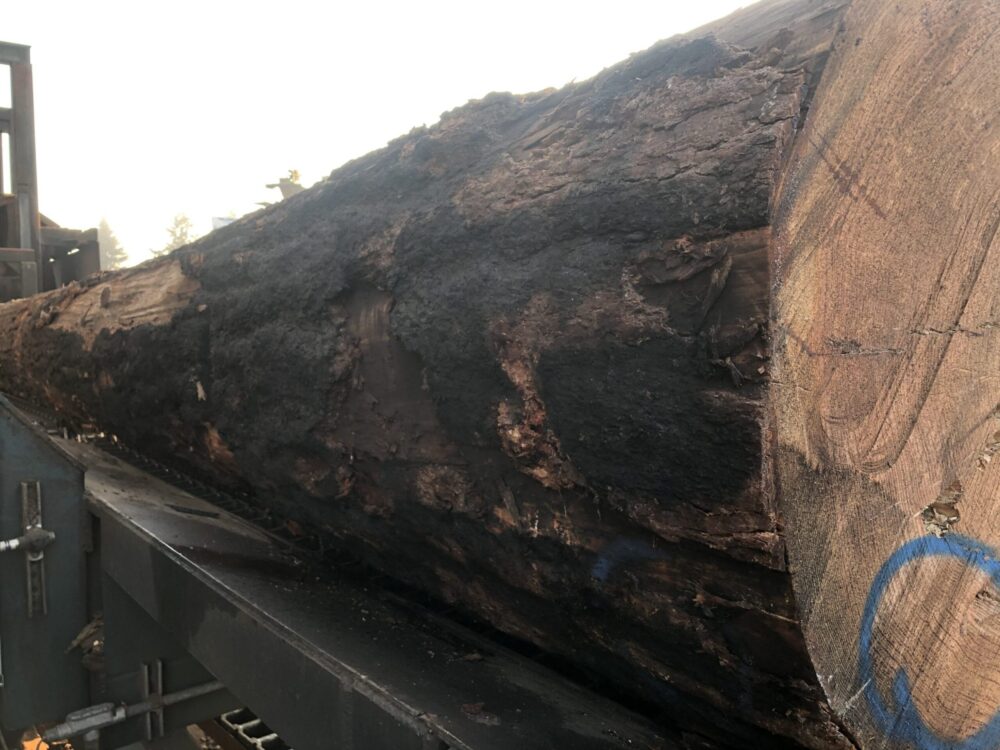 Due to the closure of Highway 22 for repairs, we have been unable to fully assess the harm done to company lands around Mt. Jefferson. Our property located in the Little North Fork of the Santiam River drainage was severely burned. We will attempt to help adjacent landowners, or other timberland owners in the canyon, salvage from the fire if possible, but we are sorry to say that we need to get our own ground back into production first.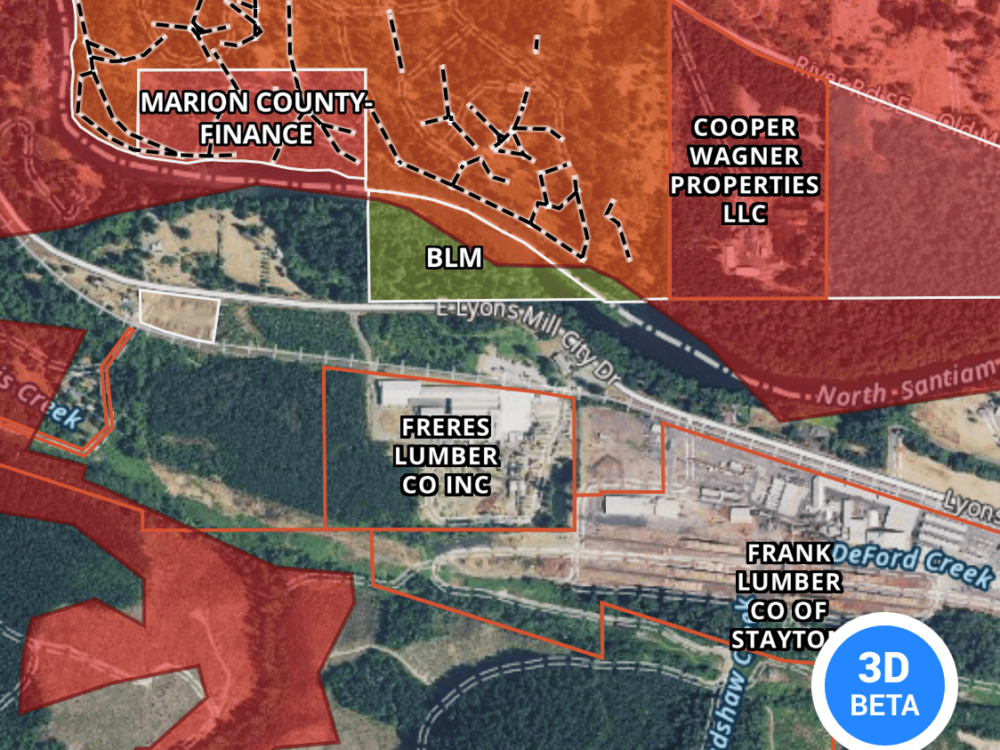 We intend to rapidly salvage timber from the Little North Fork area beginning this month, and our intent is to move to higher elevations as they become available next spring. The burnt timber will likely deteriorate quickly, with salvageable value for a period of possibly two years. So, our plan is to aggressively harvest, and in the fourth quarter of this year we plan to harvest as much as we would typically harvest in a year's time. We will continue to salvage all winter and spring of 2021 as weather permits.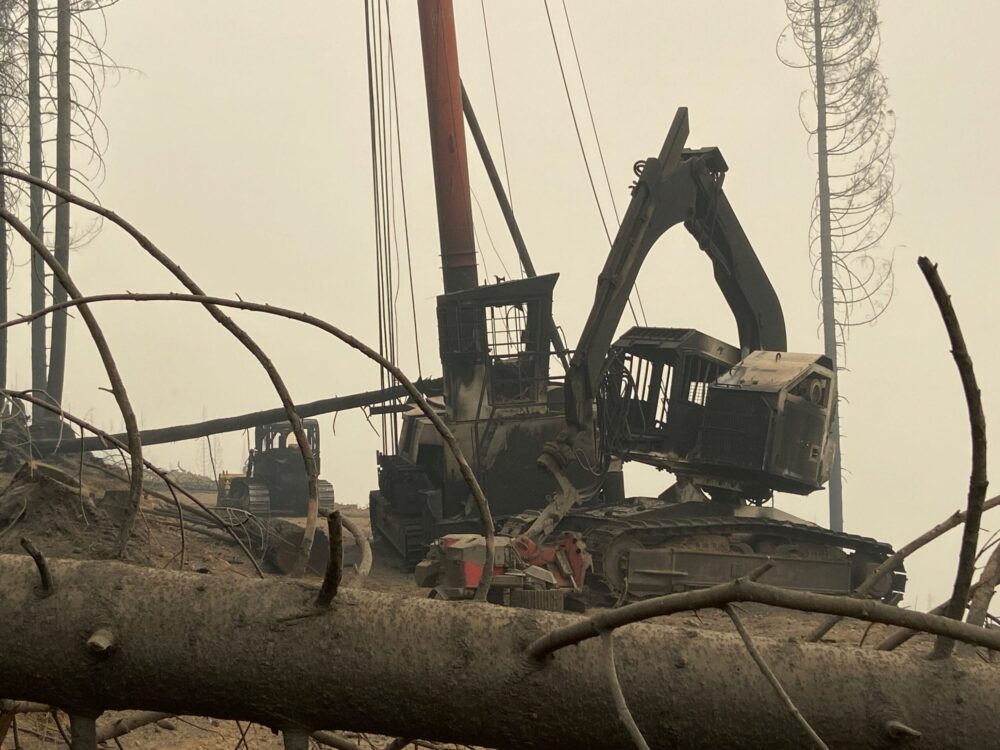 We are not sure if our facilities or our customers can stomach a full diet of burnt logs. As time moves on we could see a deterioration of the veneer fiber which could reduce the grade out of our veneer products. Additional care must be taken to separate burnt wood fiber from unburnt product, as chip customers cannot process burnt material in their operations.
Handling Salvaged Timber
As you can see from the photo below, knots in the lower butt-cuts of the logs are easy pathways for fire to burn into the wood fiber. Bark on smaller logs becomes unusable for any other product other than fuel for our cogeneration facility. Bark from larger diameter logs may be used for higher value purposes such as nursery bark, provided thatthe overall quantity of burnt bark is a small percentage of the volume. Storing and handling become an enormous concern if we need to segregate our log inventory.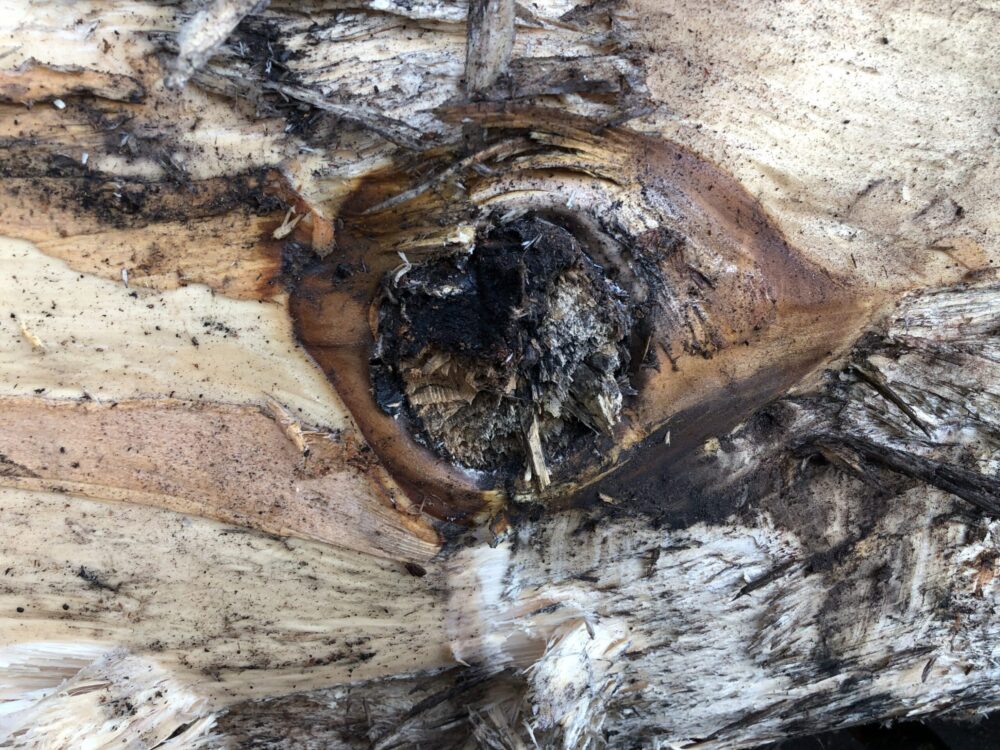 Environmental groups have characterized salvage logging as "mugging a burn victim" in the past. To the contrary, we believe that salvage logging and replanting are our responsibility as stewards of our private lands. It is an investment that we make in the future of the company and the Santiam Canyon. Though many of us alive today may not see it, our children may one day hike through acres of towering Douglas Fir instead of devastated, fire-created moonscapes.
Subscribe
We'll send you a notification when a new story has been posted. It's the easiest way to stay in the know.