The second quarter has come and gone with one of the wettest springs in history, which means an incredible growing season for our three million planted seedlings. It will also help in the short-term with the fire season, which has officially and contractually started.
Even with record rainfall this spring, the National Interagency Fire Center in Boise is predicting above normal significant fire potential in northwest and northeast Oregon. This means we could potentially have large forest fires, rapid spread, and high firefighting costs from July through September. This could also mean many days of regulated Oregon industrial fire restrictions and shutdowns, which reduces production and hours.
We have bought more than 50 million board feet of timber sales this quarter, all from the Bureau of Land Management. Just under 50 percent of these purchases are salvage that burned in the 2020 wildfires. However, this will be the last year of harvesting fire-killed timber due to deterioration of the fiber. These sales will replenish some of the loss from our own timberlands, as well as the loss of federal timber sales under contract from the Lionshead and Beachie Creek wildfires.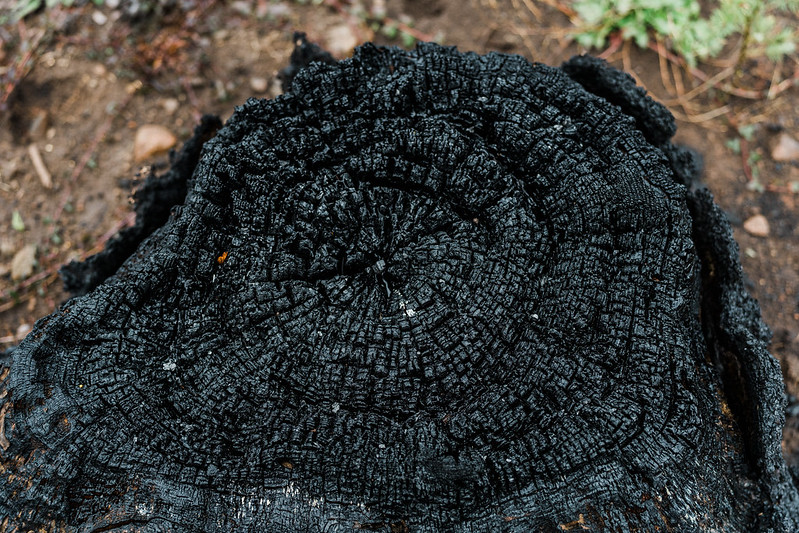 The raw log, lumber, plywood, and veneer market has been more volatile than the stock market the past few months. Green logs and green timber sales from state and federal lands are scarce, and will continue to be that way for the remainder of the year — and possibly further into the future.
The Forest Service Region 6 (Oregon & Washington) is planning to reduce its sawlog timber sale program in 2022 and beyond. In 2023 the target is 33 percent less than the 720 million board feet offered in 2020; 2024 is 29 percent below the 2020 offered volume. With the U.S. Forest Service receiving increased funding from Congress and a 10-year wildfire strategy that calls for increased acres treated, they should be increasing outputs — not decreasing.
We had three U.S. Forest Service timber sales under contract prior to the 2020 wildfires that we are not able to access currently, due to environmental litigation and federal bureaucratic unproficiency.
As we said in the first quarter of the year, we continue to be concerned with tight labor markets, historically high fuel prices, oil prices, lack of equipment and parts, supply chain disruptions, inflation, interest rates and mortgage rates — there are so many things that directly affect our products that we manufacture. It will be an interesting second half of the year.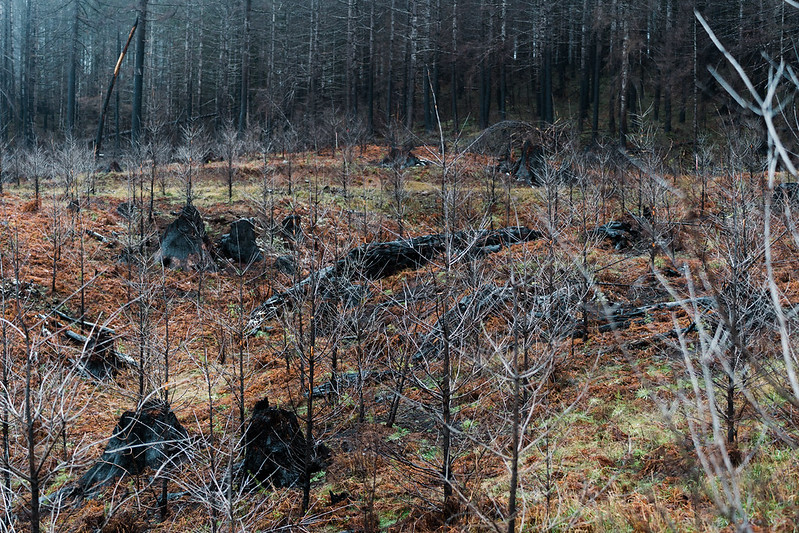 This is the time of year in the woods when we train and deal with heat illnesses, CPR training, firefighting training, firefighting equipment, tools, and weekly inspections; along with everyday matters including keeping correct evacuation coordinates on file for every job, staying safety compliant with OSHA Rules, and maintaining common sense safety everyday.
With a busy summer ready to go full throttle, I want to acknowledge our "core" contractors, some who have been with us for quite some time. This includes our timber fallers, loggers and log truck drivers who sometimes work six to seven days per week in an extremely dangerous occupation. They work through rain, snow, wind, heat, dust, mud, snags, and many other hazards — along with never-ending seasonal operating restrictions concerning the marbled murrelet bird, long eared bats, eagles, owls, ospreys, ducks (yes ducks) and spotted frogs.
These guys make it happen. They get logs to our front door and it is extremely appreciated.
Our contractors are: Ziglinski Cutting Inc., Derrick Cutting, VanHoose Cutting, Callsen Cutting, Earls Brothers Logging, Bob Ward Logging, Nick Gerard Logging, and Chuck Goode Logging.
Log Trucks: AC Pacific, AM Underground, CJ, Crowley, Dixon, G&M, Hennes, Hilchey Lewis, Lulay, Metz, McGowen, Peaster, Riesterer, RJ Stephens, Schurter, SLT, South River, Taylor, Toews, Whiskey Bent, and PER Trucking.
Have a safe summer!
Subscribe
We'll send you a notification when a new story has been posted. It's the easiest way to stay in the know.