After four months and a lot of hard work,of hard work, our Freres Lumber veneer production facility (Plant 4) is running again! It has not been without trial and tribulation, however. We were able to run one dryer starting on Monday, October 16th, and began debugging the programming and hardware on the second dryer. We were beginning to run more consistently, until the afternoon of Thursday, October 19th when we had an arc flash in our Power Distribution Center (PDC) that feeds the plant. This was not something we could have planned for, and was not a typical electrical failure.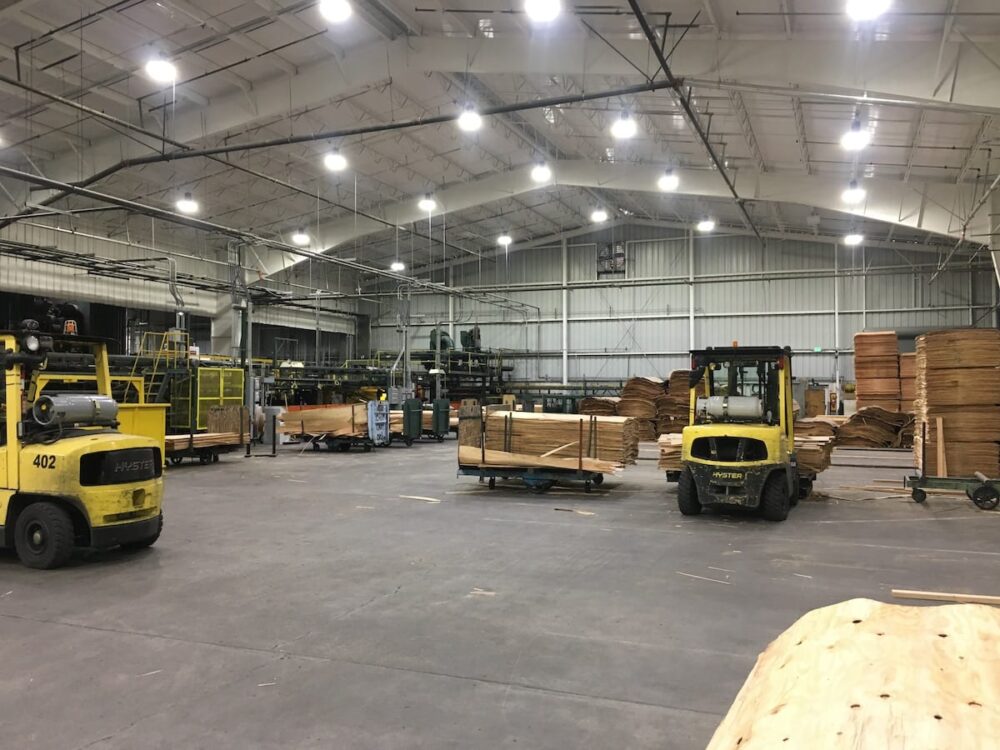 Electrical crews quickly arranged for the plant to run on generator power, which was a difficult scenario and required constant maintenance. We continued to run on generator power while North Coast Electric, a local electrical supply vendor, located and shipped a new PDC to site. On November 2nd we finally brought the new PDC into service on Utility power. Both dryers are now running and we are consistently improving production levels at the plant.
Work at the facility is still not complete, however. BMI Contractors has moved off-site for a couple of weeks on another job, and will complete work on the building when they return. Our electricians will continue to debug and troubleshoot the new Program Logic Computer (PLC) program over the next few weeks while Northside Electric's crews will put the finishing touches on the electric installation (the PLC is essentially the "brains" behind our production process).
Manpower is another issue, which is a struggle since some employees left after the fire. With the replacement of existing lighting lost in the fire, and the new interior paint, the environment in the building is much improved. If anyone knows of someone interested in work, please have him or her contract Tim McCollister at 503.859.4228.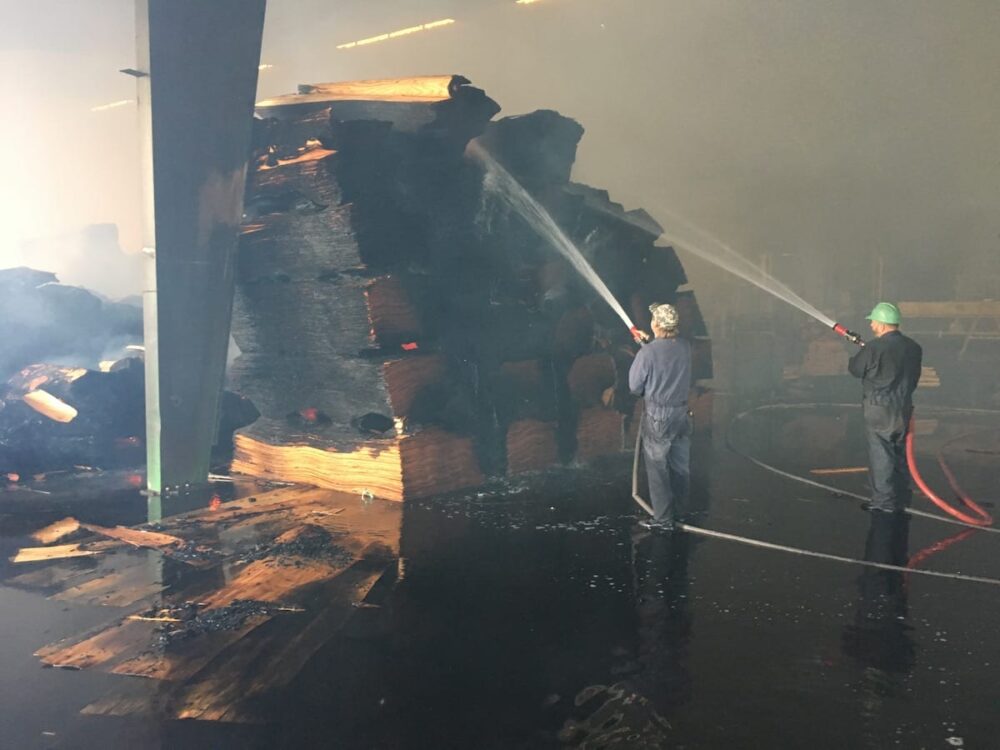 For all of the bumps we've encountered on the road to bringing the facility back online, it cannot be stressed enough the amazing job that all of those working on the project have done over the last four months. Looking at pictures of the fires blazing in the building, and the charred inventory, and realizing how recent the fire was illustrates the extraordinary accomplishment of everyone who worked on the project.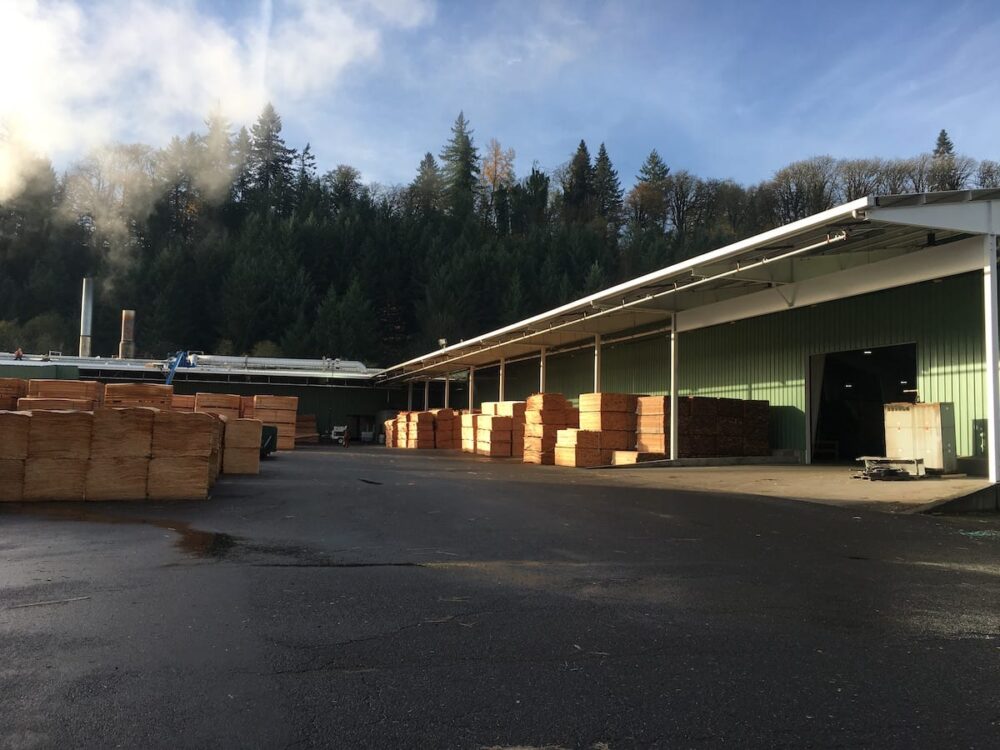 Green veneer is being transferred from Plant 1 to Plant 4 again. Steam from the cogeneration process is being used to dry veneer. Dry veneer is being sold to outside customers, and Plant 3 has a more available supply of dry veneer. Our operations are slowly being brought back to more normal operations, which provides relief for the entire company. Thanks again to those who made this rebuild possible.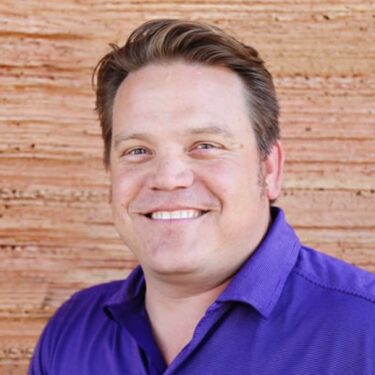 Subscribe
We'll send you a notification when a new story has been posted. It's the easiest way to stay in the know.