This year has already been full of surprises for Freres Lumber Company and I am sure there will be much more excitement to come as 2017 progresses. The final months of 2016 were a brutal period for wood products producers, as log prices increased dramatically and finished product prices remained subdued at best. Difficult weather and seasonal logging restrictions drove the former higher; while the latter were driven down by imported products and the seasonal drop in demand. In 2017, markets began in the same mode, but have since reversed substantially due to producer curtailments and reduction in the volume of imports toward the end of January.
Good markets and bad markets can be distinguished by very marginal shifts in supply. We are in a glass half full market at the moment and it has given all of us at Freres a bit of optimism for the rest of the year. Here are our predictions for the wood products market in 2017.

Demand
Housing starts are projected to be up 11% in 2017, followed by another 11% increase in 2018, although wood products producers rarely take third-party forecasts as gospel. If true, there should be a substantial increase in demand this year.
Substitution of plywood for OSB is also a possibility in the short term, as OSB prices closes the gap with plywood prices due to under-capacity in OSB production through 2017. Before the current plywood market price increases, OSB was within 15% of comparative plywood panels.
Supply
OMAK Forest Products recently shutdown all operations, which has taken a significant producer of sheathing and industrial grade panels off the market.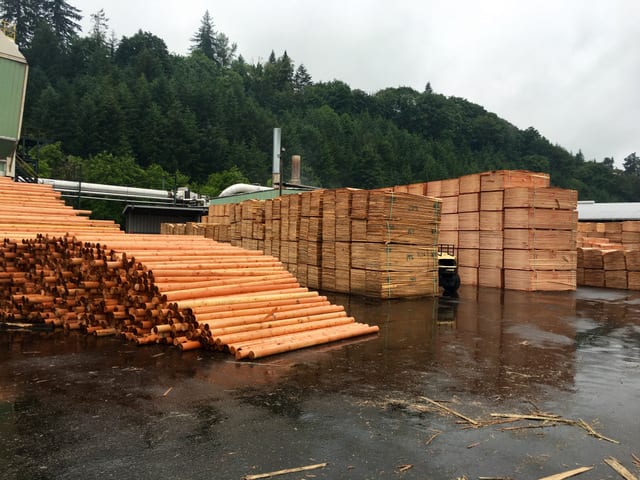 Trade
The current unknowns surrounding the Softwood Lumber Agreement have already wrecked havoc in lumber markets, as Canadian producers evaluate potential retroactive duties. and panel markets are not subject to the SLA as it strictly applies to lumber, so panel producers are at a significant disadvantage when purchasing Pacific Northwest logs. That said; panels could very well be riding the coattails of market turbulence.
We are only three weeks into a new administration in the White House and I don't know if anyone can predict how trade policy will change over the next four years. Potential import tariffs will increase uncertainty in wood products markets and can affect the volume of panels entering the U.S., especially from South America.
Commodities
U.S. commodity wood products will continue to be adversely affected by increased imports due to the strong U.S. dollar, but will North American demand be enough to overcome downward price pressure?
U.S. companies have made efforts to develop additional value-added products, as competing head-to-head with cheap imports proves to be too painful. I think we will see additional product development in 2017 as companies attempt to realize the highest value out of expensive resources.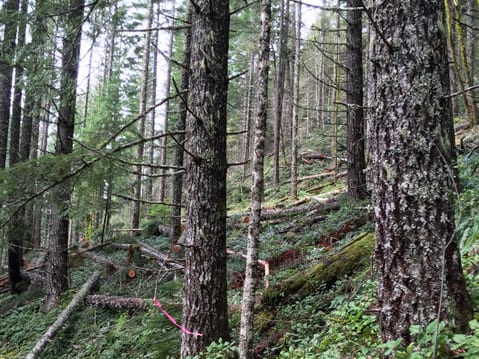 Resources
The Elliott Forest debate is an indication of potential future conflicts regarding the responsible use of our nation's resources.
What happens when state assets specifically set aside as consistent and reliable revenue for the Common School fund turn into a liability? The Governor's current plan calls for assuming more state debt in order to purchase part of the forest from the fund at a time when the state is already facing a significant budgetary shortfall. Will issuing $100 million in bonds really solve the problem? The State Land Board just ruled 2-1 to proceed with the sale for $220 million, because the state has a legal responsibility to generate revenue for the state's school children.
Linn County is presently pursuing a class action lawsuit against the state of Oregon alleging breach of contract for failing to maximize the long-term benefit to timber counties. They estimate that the value of foregone timber harvest is around $1.2 billion. Can the state afford to pay the counties back for the lost revenue resulting from lack of timber harvest?
The Federal County Payments Program was enacted to cushion the pain inflicted on the state due to decreased timber harvest payments enforced by the Northwest Forest Plan. Current payments are a trickle of what they were and future payments will probably not exist. In my opinion, the program was a political cover to hide the pain inflicted upon rural Oregon communities by an overbearing Federal government.
These issues highlight the lost prosperity that Oregon could have enjoyed over the last two decades if a responsible forest management policy was in place. Instead of allowing our precious resources to burn annually, modern forest practices should be put in place to allow prosperity in our rural communities once again. We have been sold a fools' bargain that you cannot have a healthy environment and timber harvest concurrently. These issues are not mutually exclusive and Oregon would do well to release more timber.
Legislation
Manufacturers have suffered greatly at the hands of the Oregon legislature. Minimum wage and paid-sick leave have left employers scrambling to put into place policy that meet the letter and spirit of the laws while also trying to maintain a manufacturing environment.
Predictive scheduling, under the guise of providing predictability, will rob employers and employees of opportunity for overtime and the flexibility to compete during the rigors of an unpredictable marketplace. The end result will be lost wages and additional imports to make up for supply that can't be made by domestic producers.
New overtime rules aim to calculate overtime on a daily basis, rather than on a weekly basis as it is currently calculated. We currently give discretion to crews regarding the hours they would like to work so they can have more time at the end of the week. These rules could force us to hold our crews to 8-hour workdays, against the wishes of our employees, limiting their opportunity for overtime hours accumulated at the end of the week. Again, this rule can limit our employees' ability to make a higher paycheck and limit the company's ability to compete globally.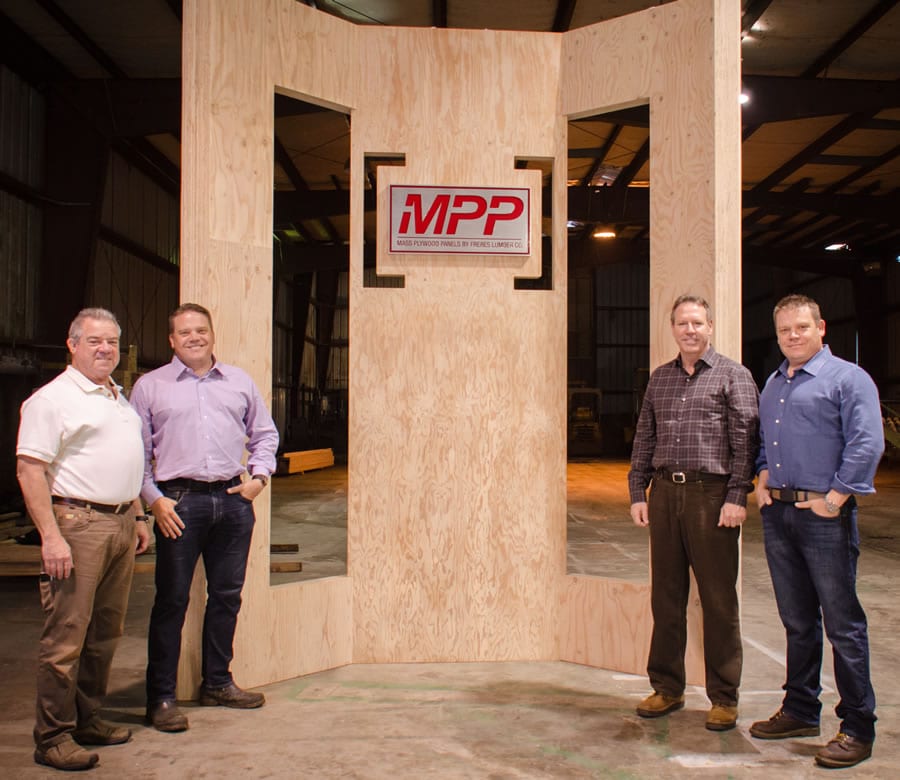 Mass Timber
Mass Timber Construction has the potential to revitalize the wood products industry. Current lifecycle science is clear that wood products use much less energy to produce, have fewer detrimental environmental byproducts, have an extraordinary ability to store carbon, and can perform as well as traditional large scale building products like concrete and steel.
Freres Lumber Co., Inc. is excited to be part of this wonderful movement by developing our own proprietary mass timber panel, the Mass Ply Panel, or Mass Ply. By the end of 2017, we intend to have new a production facility completed that can produce veneer-based panels 12' wide by 48' long by up to 24" thick. There is not a producer in the world that can produce a panel like we are envisioning. We have high hopes that we have developed an advanced engineered wood product that can compete globally and achieve the full potential of our local resources.
Subscribe
We'll send you a notification when a new story has been posted. It's the easiest way to stay in the know.