oWOW Explores Creative Solutions for Building Accessible Housing
Oakland property experiment finds Mass Ply Panels best for mass timber construction
Design, development, construction and property management company, oWOW has a mission to "Create Sustainable Urban Living." In construction, time is money, so oWOW is challenging conventional thinking and exploring creative solutions to address the high cost of housing by uncovering ways to decrease the cost of construction.
In an effort to develop the fastest and most cost-effective mass timber construction system, oWOW incorporated various mass timber products in its five-story retrofit of an existing property in downtown Oakland. The bottom two stories were built with glulam beams, CLT floor panels and braced steel frames, and the top three floors were built with Freres Engineered Wood's Mass Ply Panels (MPP) and point-loaded (beamless) columns (MPL) with prefabricated Mitek light steel frames for lateral bracing.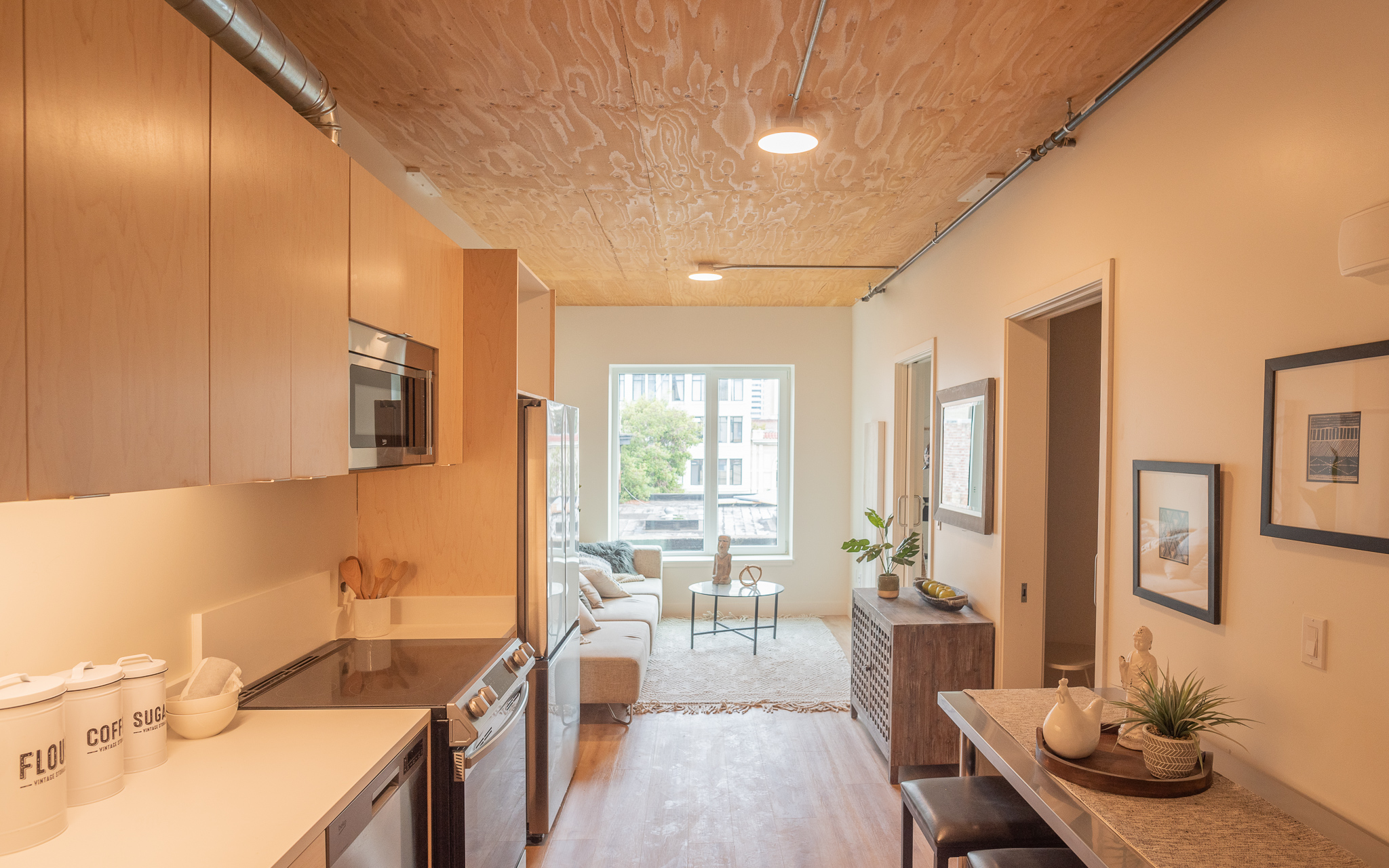 "We looked at this project as a giant financial experiment to determine the fastest and best way to use these materials," said Conor Rounds, oWOW construction project manager. "We found that with Freres Mass Ply products, we were able to improve time to market by optimizing productivity."
According to President Andrew Ball, oWOW is focused on mass timber because of its efficiency. The material can be pre-fabricated and assembled with more speed and less labor than steel or concrete. In fact, initially oWOW was able to build a floor a week at its five-story mass timber project at 316 12th Street in Oakland. "That is about the same speed as the best concrete people, without having to wait on their availability." After laying the first MPP floor, the team realized they could install a floor much faster — in less than a day.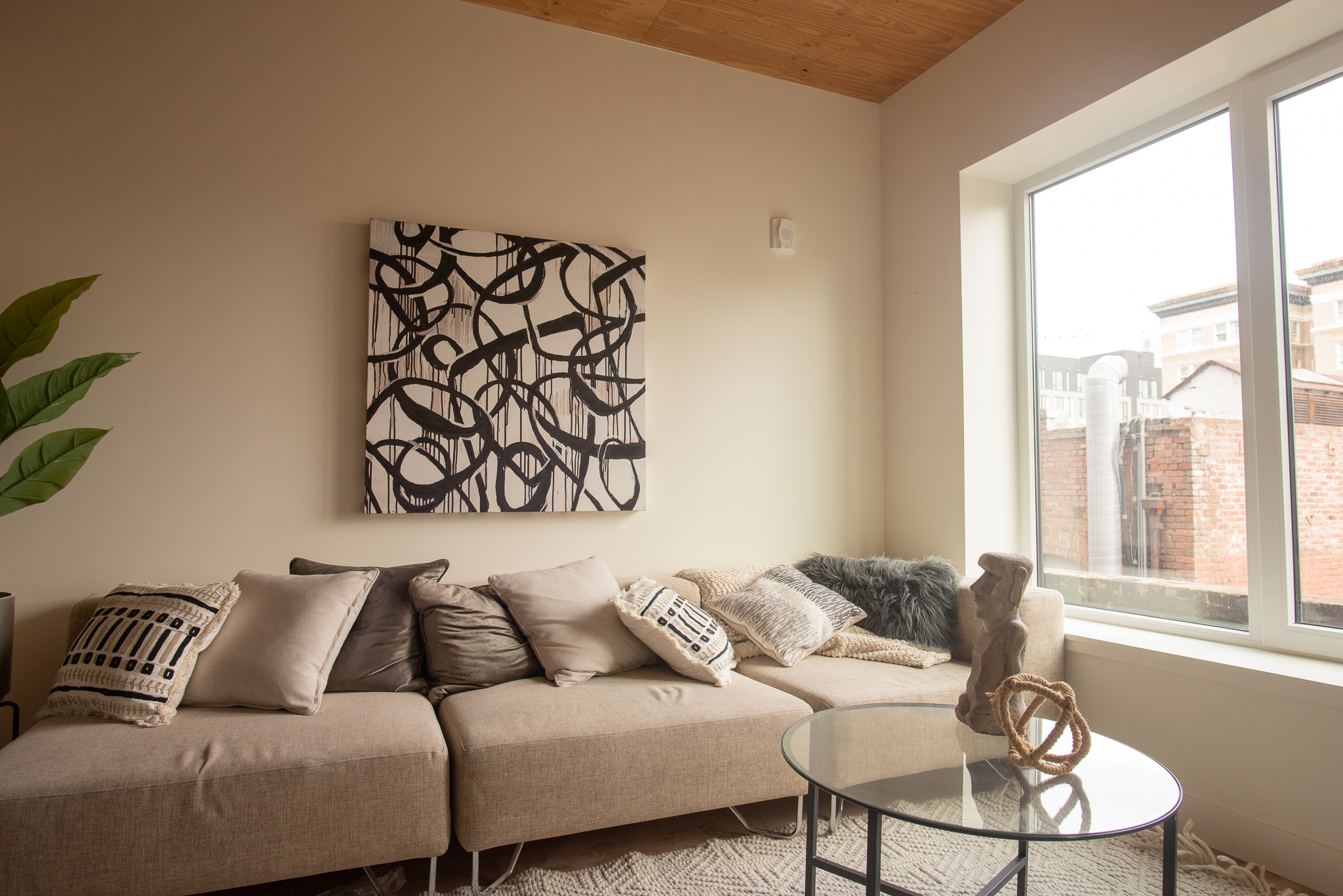 oWOW invested the last two years in creating an innovative system based on the recently implemented Type IV Mass Timber codes in California. They optimized supply chain management and productivity by using Freres' ecologically sustainable Mass Ply Panels. oWOW's completed project data confirms cost and time savings compared to current construction methods of 20-30 percent. 
The project's ground and second floors were restored as commercial space and will bring new opportunities for business to the neighborhood, while the top three floors provide 27 new, affordable multifamily units. This project pays homage to the existing building and rich neighborhood context while introducing modern tenant space on one of the most historic blocks in downtown Oakland. "Walking the interior space with exposed wood, no beams and slender MPL columns is a wonderful experience," said Ball.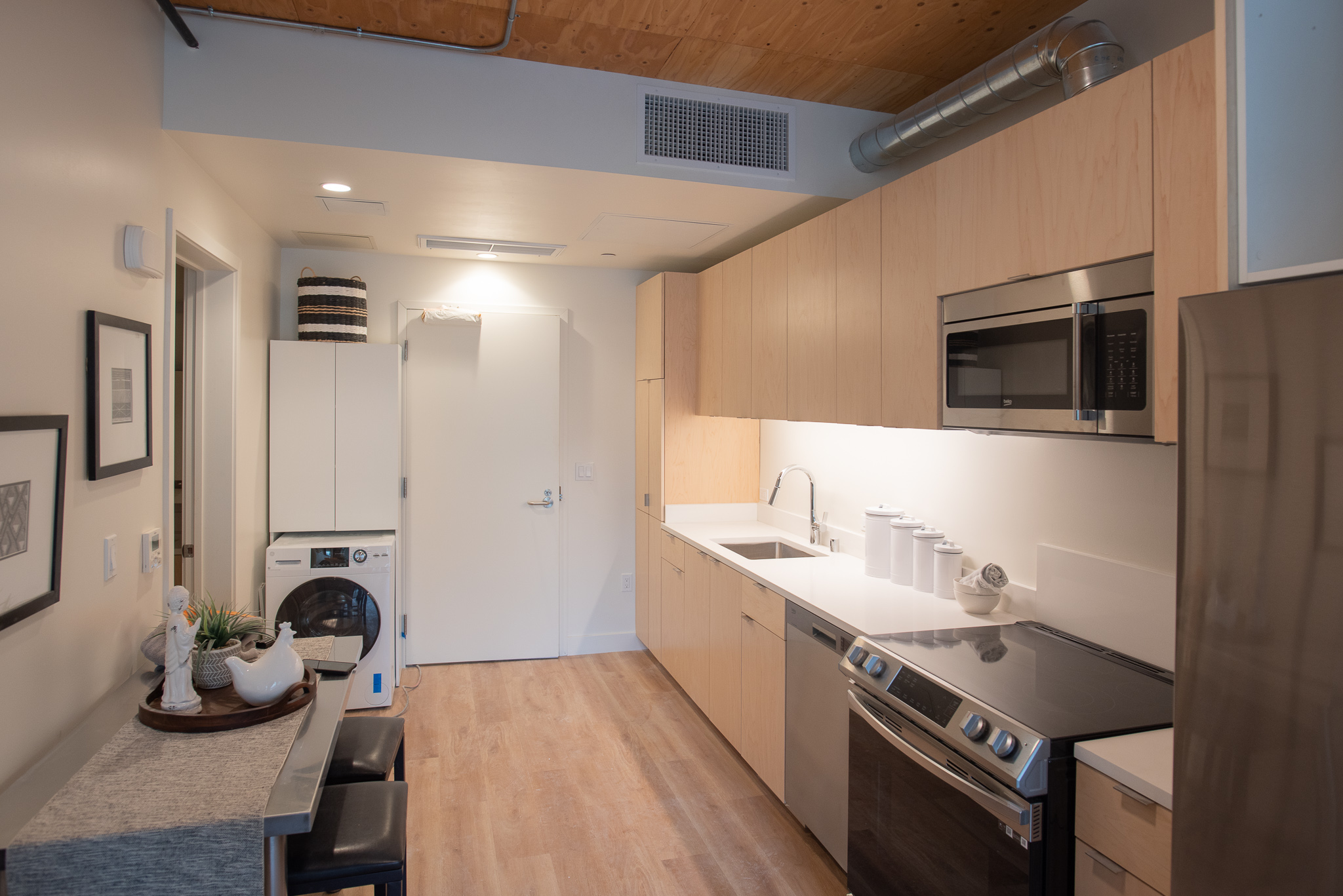 oWOW used a Ply Columns to achieve a lightweight, highly efficient, environmentally friendly structure that was extremely fast to erect. Each floor used 55 Mass Ply Columns and 22 Mass Ply Panels.The reduced building weights resulted in smaller foundations and smaller seismic systems. In addition, oWOW selected prefabricated structural brace frames and pre-engineered mass timber components with integrated hardware. By selecting factory-built key components, they were able to achieve higher quality control at lower costs.unique combination of Mass Ply Panels for the floors, point-supported on Mass
Photo credit for all photos: oWOW
Download a PDF of the oWOW 5-Story CaseStudy