Challenge
Can an MPP structure be designed and constructed as a cost effective alternative to a Pre-Engineered Metal Building (PEMB) in order to provide a secure, centralized storage location for our Timber Department's essential equipment.
Solution
Freres needed one
temperature controlled space that would store its cache of fire equipment, cruising timber equipment and other forest management products such as herbicides.
Result
Freres erected its 6,000 sq.ft. "fire cache" warehouse out of Mass Ply Lams and Panels in just two weeks, and is using this case study as an example of how the Mass Ply products are not only a viable alternative to PreEngineered Metal Buildings, but a better solution for industrial, manufacturing and warehouse facilities.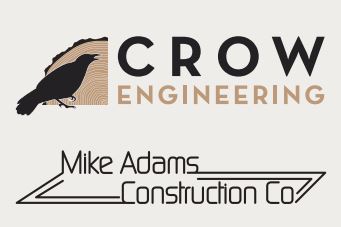 "In designing this building, we wanted to show that a Mass Timber warehouse could be built in a cost-effective manner when compared to Pre-Engineered Metal Buildings (PEMBs)," said Kyle Freres, vice president of operations for Freres Engineered Wood. "We believe that mass timber construction is not only a viable alternative to metal buildings, but is of higher quality and has environmental benefits over a steel structure. In the future we believe modifications to the design, particularly related to the insulation in a semi-heated building could make MPP even more competitive."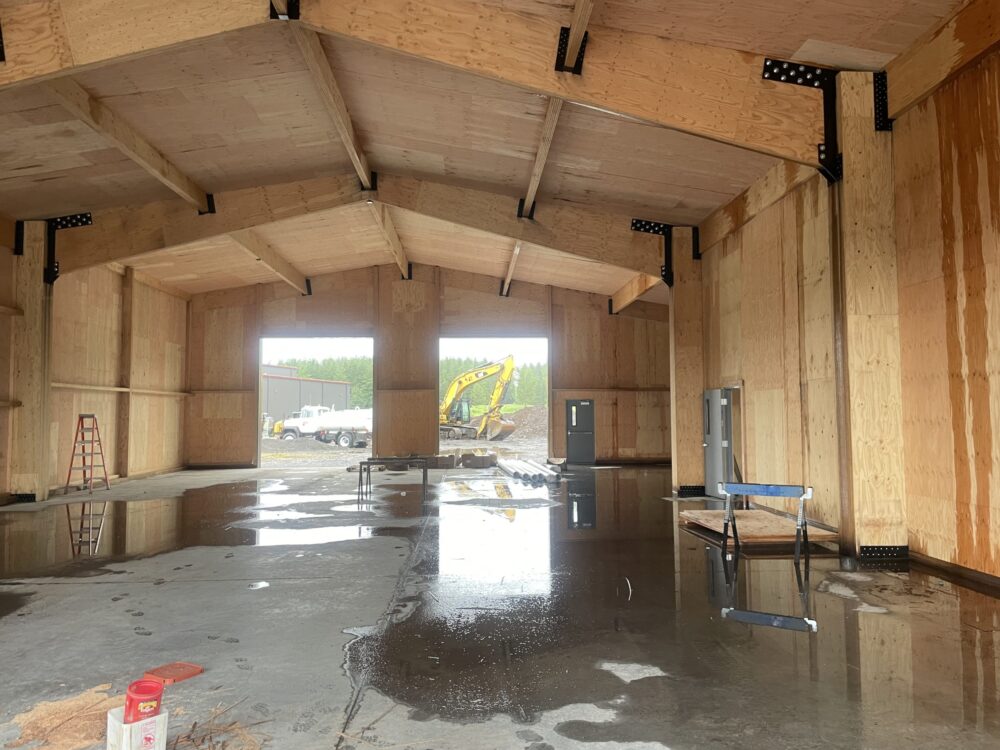 Photo by Scott Brown
Partners
Design: Freres Engineered Wood,
Jason McCorkle
Engineering: Crow Engineering, John Bradford
Construction: Adams Construction
Pressure Treatment: Perma Post, Mass Ply Lam mud sills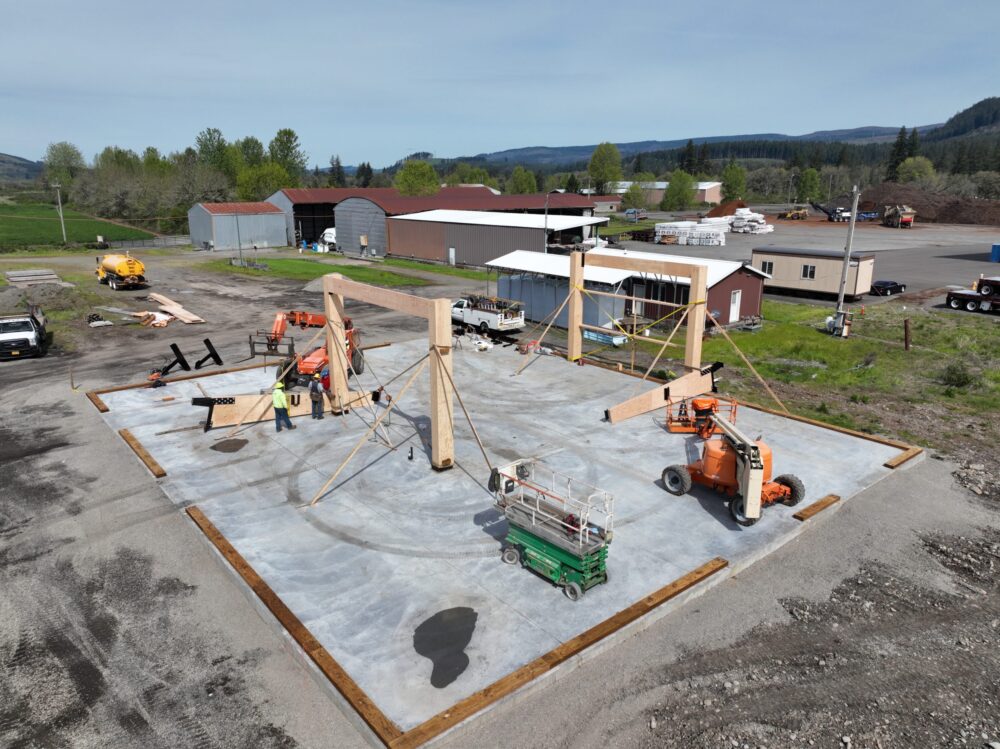 Photo By Scott Brown
Over the years, Freres Engineered Wood's Timber Department stored its essential equipment in a variety of buildings across multiple locations. Essential firefighting equipment, water tankers and herbicides were stored in closely packed spaces in buildings without heat or insulation, which was problematic for herbicides that lose potency if frozen during cold weather and fire equipment, which must be ready at any minute for service, has potential for broken pipes.
ONE-STOP SHOPPING: 6,000 SQUARE FOOT WAREHOUSE SOLVES FIRE CACHE STORAGE PROBLEMS
To solve these issues, Freres' Jason McCorckle designed a 6,000 square foot facility built entirely from Freres' own MPP Products — Mass Ply Lams and Panels. The warehouse is large enough to store all of Freres' Timber Department equipment, including erosion control equipment, its firefighting cache, cruising timber equipment and replanting forest management products. Freres' forestland managers now have a "one-stop-shop" to store and access all of their equipment. The 86 'x 70' building took only two weeks to erect the structure and includes two bays for vehicles such as the fire tankers. The facility also was designed with two segregated storage rooms: one for herbicides and another for the fire cache. This project has shown that MPP can be competitive with PEMB, and provide a higher quality end product. Please see the experience cost break down below.

Site Prep, Slab, and Foundation $18.79/square foot
Erection and waterproofing (Steel Siding) $13.65/square foot
Materials Insulation, Hardware, Consumables) $21.23/square foot
Wood Building Package (All MPP) $29.58/square foot
Total $83.25/square foot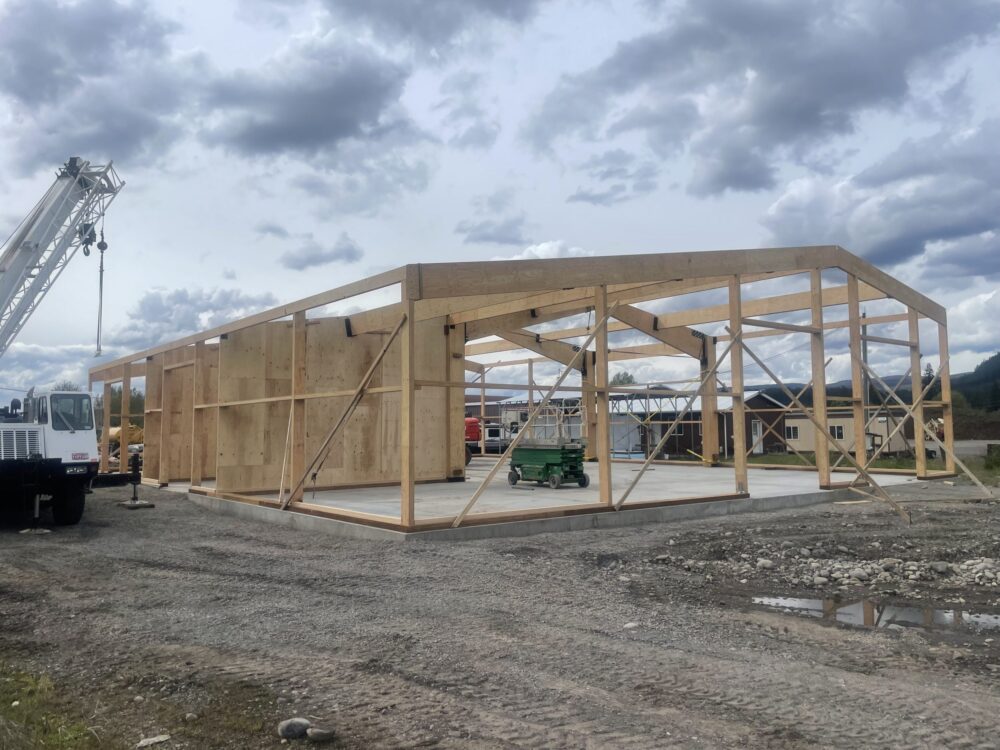 About 3,750 cubic ft. of Mass Ply Panels and Lams were used in this project, costing approximately $150,000. Photo by Scott Brown