Panel sales volume over the last three weeks has been encouraging with escalating sales volume week over week. Pricing suffered but price declines slowed by the beginning of October to minimal. OSB seems to have found a temporary bottom, and we are hopeful that plywood is following OSB's lead. Our production levels are still reduced post-COVID, so at least takeaway seems to match what we can produce on a weekly basis.
Veneer sales are consistent to the LVL sector, which is the majority of our veneer sales. Some engineered wood producers have indicated that their markets are softening as we approach year-end. This could be typical inventory adjustments as clients approach year-end, or it could be a broader indication of future market activity as we enter 2023. Regardless, density-graded wood is still in high demand and is outperforming veneer destined for plywood uses.
Mass Ply projects are currently being delivered as contracted projects proceed. Quote requests have yet to show any signs of abating even with the higher interest rate environment. We attribute the strength in mass timber to the resilience in multi-family developments relative to single-family starts.
Multi-family starts represented 41% of all housing starts in August. Six hundred forty thousand multi-family starts is the highest level since 1986 (RISI Structural Panel Commentary, September 2022). We are also seeing an increase in industrial panel uses as our panels are being deployed as work bridges or access platforms. Traditional LVL products produced at the plant continue to grow as we expand our product mix toward a conventional 2.0E material. Exciting times for product development.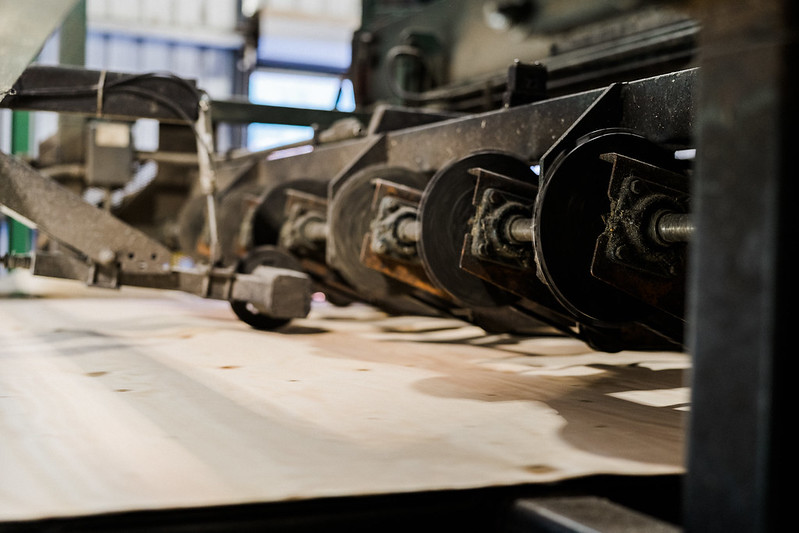 Log prices are still extraordinarily high compared to finished goods prices. As such, we are still on plan to reduce our log purchases in conjunction with a shift reduction at our Plant 1 small log lathe. Small logs remain particularly hard to acquire due to the lingering impacts of the 2020 wildfires. Mixed white fir logs (Western Hemlock & mixed true fir species) are even harder to find due to faster deterioration after the 2020 fires compared with Doug fir. We plan to maintain the shift reduction until inventories are in balance and log prices versus veneer prices make sense.
As we enter the fourth quarter, 2022 is hanging on by the fingernails with enough business across the board to tread water and maintain straight time production levels. With further interest rate hikes approaching, and a rapidly softening housing market indicated by declining housing permits, we will be preparing for tougher times in 2023.
The dramatically underbuilt housing market, about 3.5 million housing units by some estimates, may surprise the market, especially with institutional money entering the housing rental and real estate markets. While forecasts indicate an interest rate driven housing start decrease to 1.3 million starts, there are also reports indicating that we need to sustain 1.7 million starts for the next decade to solve current housing issues. It will be interesting to see how these forces balance in 2023.
Subscribe
We'll send you a notification when a new story has been posted. It's the easiest way to stay in the know.