It has been largely anticipated that housing starts would weaken significantly as interest rates increased. This prediction, which is a bit of no-brainer, has played out as anticipated. January housing starts fell to 1.309 million units on a seasonally adjusted basis.
At the start of 2023, however, 30-year mortgage rates declined while the Fed was actively raising rates, which brought buyers back into the market. The index of pending homes sales surprised us for January, increasing 8% to the highest level since June of 2020. With signs of continued economic growth, mortgage rates are rising again and may hit 7%, which will likely continue to drive down housing starts in the short-term.
Our product markets have been a mixed bag. Plywood has been sneaky good for the last several weeks as we booked higher volumes than our production at escalating prices. Plywood strength during the slow winter months is an indication that the spring and summer may have more market opportunity than we currently anticipate.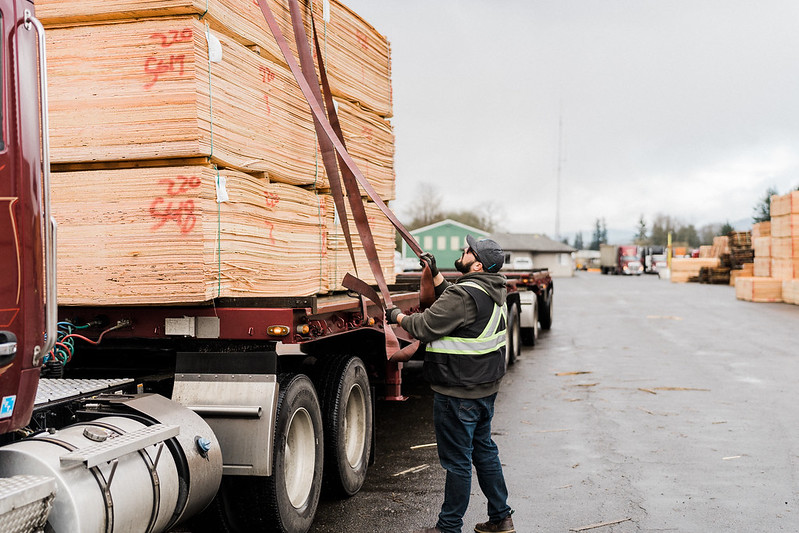 Last month, ForestWood, a certification agency that suddenly appeared after TPI and TECO both rescinded their certification of Brazilian plywood, lost its accreditation for the second time. Considering every certifier faced with scrutiny has ended up losing their accreditation or abdicating the Brazilian market, it makes one wonder how long importers will be willing to take the risk of buying these panels. At this point, it should be clear that there is significant risk to these imported panels and buyers can hardly claim ignorance.
Green veneer volume has been decent and improved alongside the improving plywood market. Open market log prices have moderated slightly, but contract prices seem to be persistently high. Current log prices are not consistent with the drop in veneer and panel prices. We hope for, and expect, log price relief if the housing market continues to decline.
Dry veneer has been slow due to a lackluster LVL market. The general feeling is that too much LVL inventory was built during late summer and fall 2022, and that it will likely take more time to unwind current inventory positions. That said, I have never seen LVL producers taking downtime as aggressively as they have been recently. Current downtime gives some hope that when the LVL market does turn, markets will improve rapidly.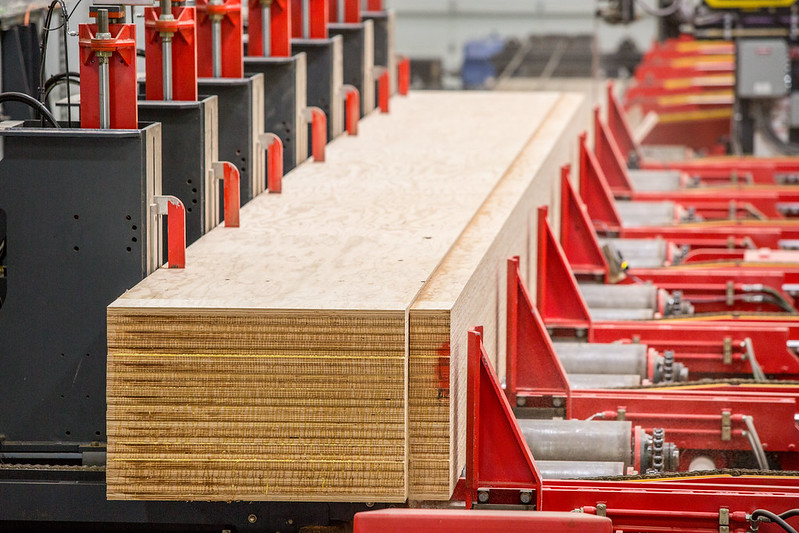 Mass Ply projects are about to get very interesting! We are finishing a project called Redmond Senior Center in Redmond, Washington. This has been one of our larger projects to date. Last month we started a project called Lower Baker Dam where we are providing a structural wear surface for dam reconstruction and maintenance. These are both fairly large projects.
We hope to begin Minnesota Places, a Portland multi-family housing unit, by the end of March. In April, however, we will start on 1510 Webster in California with oWow. This will be the tallest timber structure on the West Coast at 18 stories. We are providing every structural wood element to this building and should be producing it at least for the next couple of months. We hope that this type of building represents the future of multi-story timber buildings.
Subscribe
We'll send you a notification when a new story has been posted. It's the easiest way to stay in the know.