Construction crews no longer have to hassle with industrial timber mats that need to be bolted together or require extra materials and the additional installation of visqueen or plywood under their mats. The future of industrial matting has arrived: monolithic Industrial Mass Ply Panel mats.
One of our clients in the Pacific Northwest experienced the ease and durability of Industrial Mass Ply mats firsthand while rebuilding a train trestle over the Cowlitz River in Washington.
To rebuild the trestle, they first needed to build a temporary bridge adjacent to the trestle to use as a work area. Traditional timber mats would have required visqueen and a layer of plywood over the mats to keep debris from falling through the gaps into the river. Instead, they installed 86 Industrial MPP mats for this elevated work surface.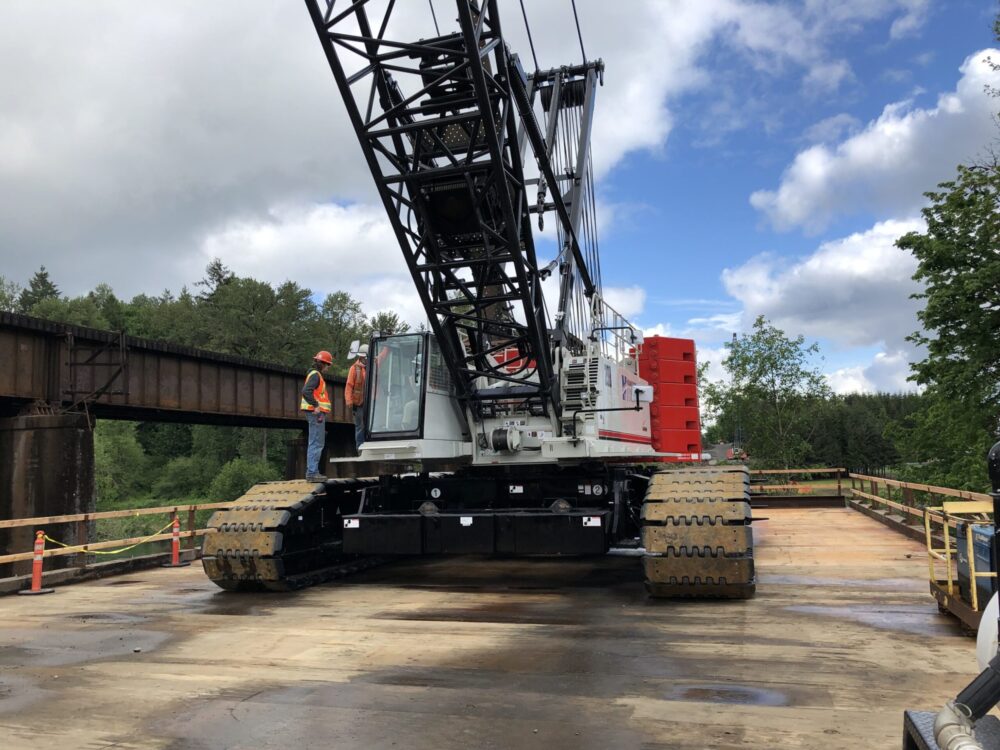 Industrial MPP mats are easy to assemble and heavy-duty. Eric Ortiz, Freres Lumber's MPP and Plywood Sales Manager, says these monolithic MPP mats are durable enough to last several years.
These mats can be produced as one solid piece of industrial matting and used for a variety of purposes, providing a stable and sturdy platform for heavy equipment, temporary bridges and roadways, ground protection and access mats. Industrial MPP mats are:
Large-scale, high-strength mass timber mats made from structural composite lumber.
As strong or stronger than much thicker standard timber mats.
Monolithic, not individual pieces of timber bolted together.
Easy to install.
Custom manufactured in lengths that are either difficult or not achievable with timbers.
More durable and last longer than timber mats.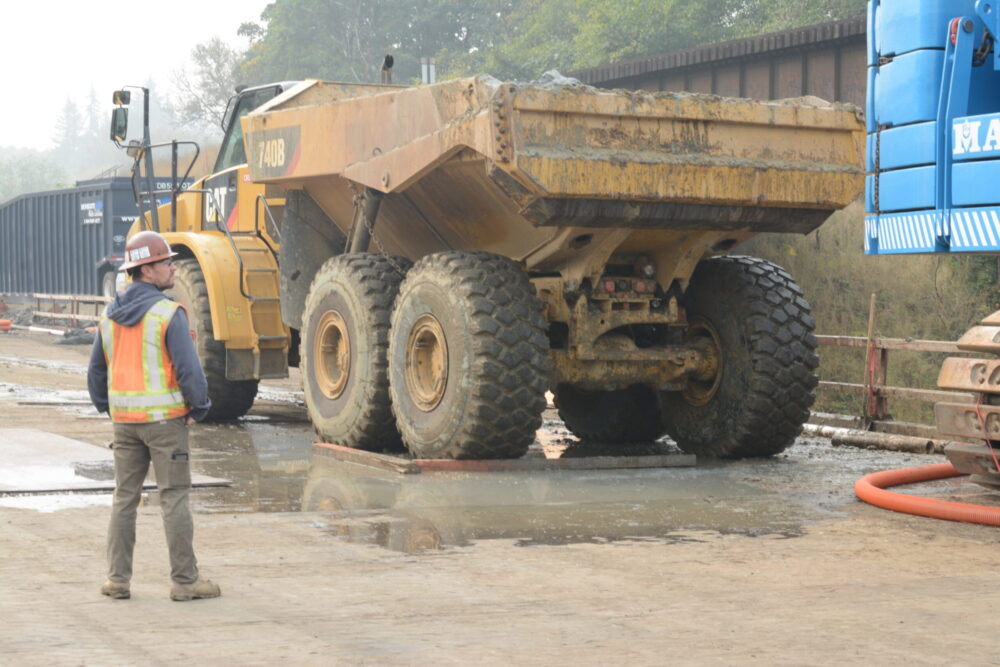 We have taken what was a commodity product and improved it considerably by using our MPP technology to create these enormous MPP industrial mats. Eric Ortiz said, "Our one-piece, solid mats are like no other in the industrial market. Strong, dense and perfect for when timber mats come up short."
Subscribe
We'll send you a notification when a new story has been posted. It's the easiest way to stay in the know.