Current macroeconomic news doesn't give optimists much to be excited about. Interest rate increases, which were intended to tame the highest inflation rate the US has seen since the beginning of the 1980's, target one primary sector: housing and housing materials. The 75 basis point increases that the federal government announced at their last meeting led to a significant rise in mortgage rates and an apparent cooling in housing starts.
RISI projections indicate that housing starts will decline by seven percent this year before rebounding slightly by two percent next year. A seven percent decline in housing starts would suggest housing starts of 1.496 million for 2022. Looking back, this is a housing start rate that we would have been ecstatic to see almost any time in the last decade.
The financial crisis in 2009 led to a complete collapse of the housing market to under 550,000 starts at its lowest point. It took the housing market the entire decade to reach 1.4 million starts again. In fact, the average annual new house starts since 1959 is 1.43 million starts. While mortgage rates are going up, it is generally recognized that the US is short 1.5 million homes due to under-building from 2010 to 2020.
The rate of increase for rents has slowed, but rents are still increasing. The big question is whether the demand for housing will overcome the cost of construction at higher rates.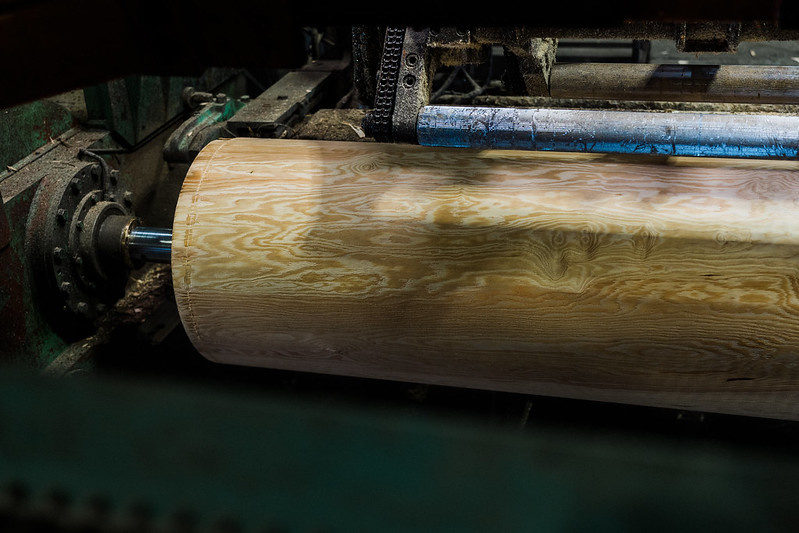 Our largest production product, ½" 4-ply CDX, hit a 2022 high price of $1,285/msft at the beginning of March, but has been on a relatively consistent downward trajectory since then. Half inch CDX gave up 50 percent of its value over three months, mirroring the decline in lumber prices. The last two weeks have shown more strength, as buyers took advantage of the steep decline in prices before what has traditionally been a good sales period for building materials. We believe we have hit bottom as prices have increased from two weeks ago.
Buyers are still cautious and only buying what they need as they need it. In many cases, plywood is shipped directly to the job site instead of diverting through distribution yards, reflective of the just-in-time mentality of the market right now. We have seen just-in-time purchasing cut both ways in the market, so it will be interesting to see how it plays out this time.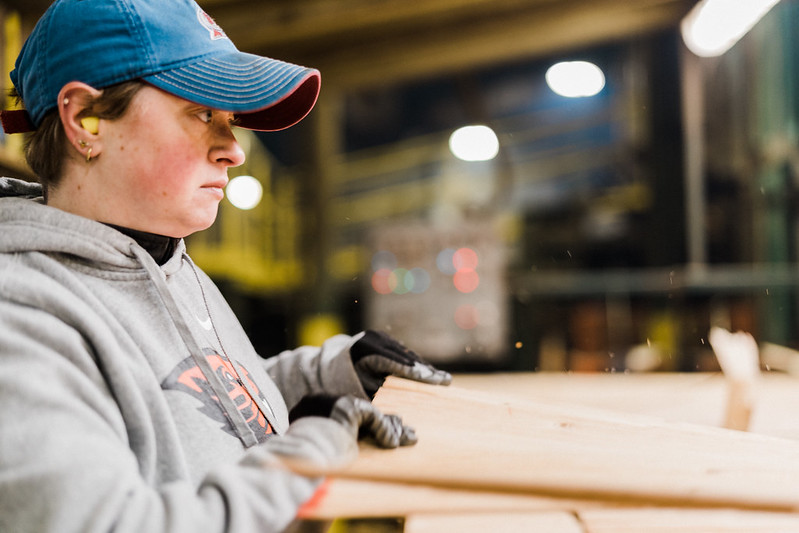 Plywood is currently being pinched between lower panel prices and persistently high veneer costs. The marketplace for engineered veneers is still extremely strong and demand has yet to slacken. Random Lengths indicates lowering veneer prices sympathetically for plywood producers, but does not adequately reflect the strength of the LVL market or stubbornly high log costs. Engineered wood is still the product of the future and the fastest growing sector of the wood products market. Fortunately, we produce a large quantity of engineered veneers for the markets, so demand has kept our plants operating during the lull in plywood sales.
Log costs have increased over the last couple of months, which provides little incentive for veneer producers to significantly lower their pricing. We are anticipating stubbornly high log costs as the supply is diminished due to reduced salvage timber available and lower long-term supply due to government regulation and activist intervention. Costs of all other inputs for our products continue to increase; we are not immune to the current inflation problems.
We anticipate being on a straight-time schedule at most facilities going forward. We are at balance between production and demand considering the current market conditions.
Subscribe
We'll send you a notification when a new story has been posted. It's the easiest way to stay in the know.