2023 began with a negative tone in wood products markets. Interest rate increases in early 2022 and the subsequent decrease in housing affordability led to a 16% decrease in housing starts by the end of 2022.
Fed actions are being watched closely to give any indication of future market improvements. Market experts seem largely mixed as to whether the Fed will continue to relentlessly increase interest rates to tame inflation, or if it will start to moderate increases to facilitate a softer landing. There does seem to be consensus that regardless of its decision on rates, the Fed will continue quantitative tightening to reduce liquidity in the capital markets.
A 16% reduction in housing starts, however, is just over 1.4 million starts for 2022, which is not a terrible number compared to the entire decade between 2010 and 2020. It seems too recent of a memory in 2009 when housing starts hit 554,000, about a third of what had then been the prior average annual starts of 1.5 million.
Coincidentally, it was also 2009 when Fed action brought mortgage rates below 5% for the first time. A 30-year fixed rate mortgage at 6.5% is a very good rate from a historical perspective, but that doesn't mean much to people who see that interest payments have doubled over the last year. 3% mortgage rates may be a thing of the past, but it will likely take a while for consumers to adjust to the new normal.
Random Lengths shows that Western plywood 4-ply ½" pricing began 2022 at $1,065 and ended the year at $470, a 56% drop by the beginning of 2023. Veneer prices declined $18.75, about 20%, from the beginning of 2022 to now.
Most northwest producers cut production the last week or two of 2022 to bring production in line with what were very weak markets. No one wants to hold inventory, not even manufacturers. At every step of the supply chain, "caution" is the operative word.
The new year brought us our best plywood sales volume week since September, although at very low prices. We attribute this to reduced year-end inventory levels and dramatic wood products price drops since the highs of 2022. We are hopeful that sales volumes will continue to improve, although price improvement would be preferred right now.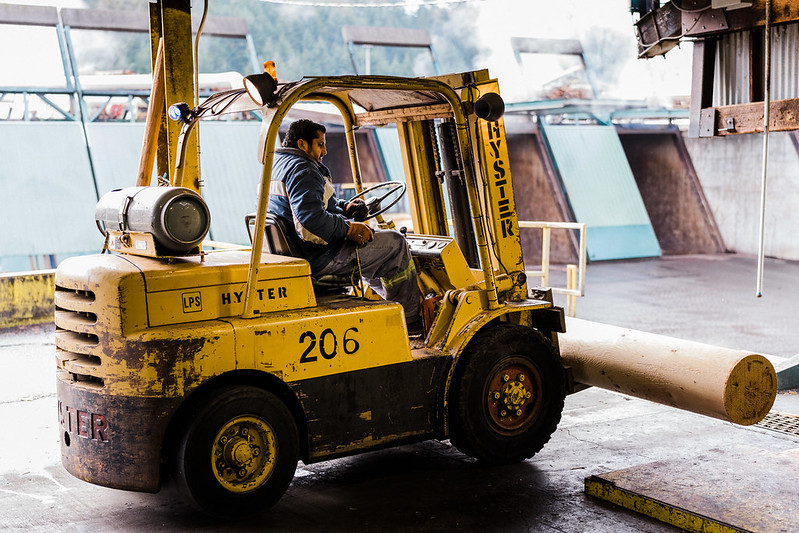 Mass Ply sales are currently exceeding expectations. We are already in contract for more sales in 2023 than for the entirety of 2022. The Mass Ply plant hit a production record in December 2022 and it looks like we will be running as much as possible for at least the next few months.
As Mass Timber projects are completed, more hit the drawing board. Developers and architects are seeing completed projects that prove the speed of construction and the cost-competitiveness of Mass Ply over traditional steel and concrete construction.
New code requirements pushing for Net-Zero carbon and quantifying embodied carbon are pushing this new type of construction, and the market is now reacting. Wood seems to finally be getting credit for its environmental benefits in sustainable construction and forest management.
For now, our crystal ball is murky. Over the past 100 years we have experienced every boom-and-bust cycle and have weathered them all. We are hoping that 2023 is economically better than some doomsayers are predicting. History has taught us that recessions are times to improve operations and reinvest. We have some exciting changes in mind for 2023.
Subscribe
We'll send you a notification when a new story has been posted. It's the easiest way to stay in the know.