We kicked off 2023 with a new T880 log truck and a few new highway trucks hitting the road. As we get into the second and third quarter of this year, we hope to have eight more trucks added to the Freres fleet; four to our logging division and four to our highway division.
As the supply chain shortage continues to challenge us, we are looking at all options for keeping late model equipment in the fleet. Jackson Group Peterbilt is helping us to source late-model quality equipment; two of the logging trucks and two highway trucks will be Peterbilt.
As with anything new these days, keeping up with technology seems to be the biggest challenge.
We have installed front-facing drive cameras in all the highway and log trucks, which can either be manually activated by the driver or are automatically activated by harsh braking or harsh acceleration measured from G force. The cameras have paid for themselves through capturing a few accidents where Freres trucks were not at fault. We even captured an accident that was a hit and run and, with the help of state patrol, were able to find who was at fault.
We are also able to measure daily, monthly and yearly fuel efficiency through onboard computers. Our drivers' logged truck miles are kept electronically in the onboard computers, courtesy of Eroad, and at the end of the month they are verified and uploaded to the State of Oregon so we can pay our highway use taxes.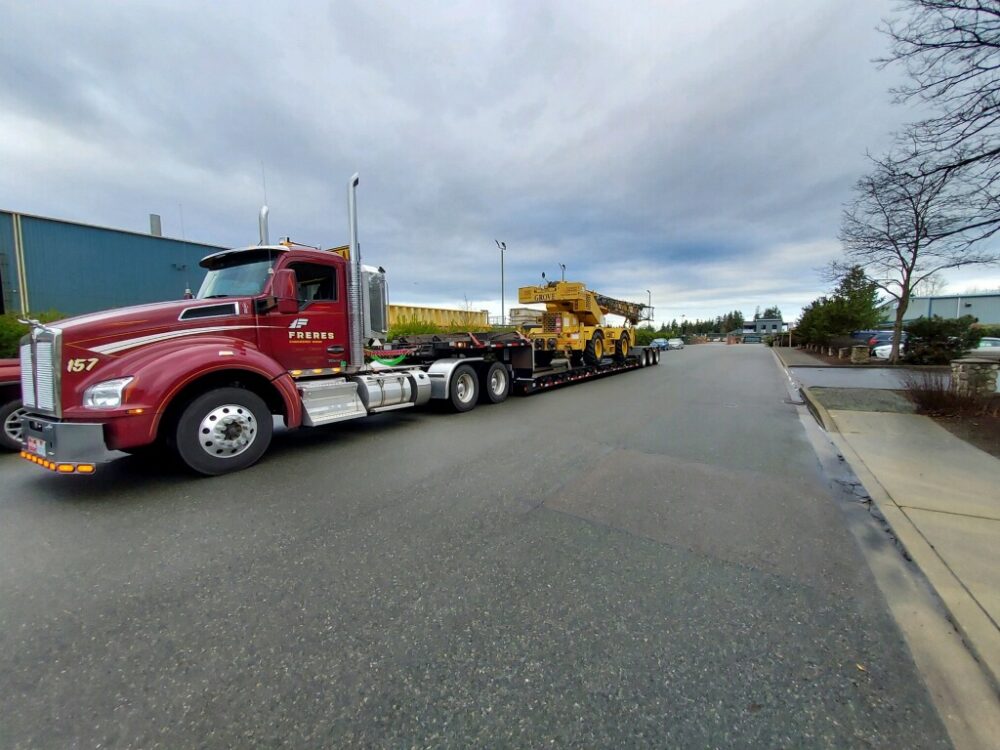 With limited engine options in Class 8 trucks, it's hard to find options that limit emissions. It's generally manufacturer specific. We have always aimed to be open to new technology in engine power. As-of late, we are making big investments in Cummins engine power and adding electronic warranties. So far this has proven a good option with better fuel mileage at almost seven miles per gallon with 97,000 gross vehicle weight. Based on the reliability in our recent additions we hope this trend will continue. We continue to order 13-speed transmissions in the highway trucks and 18-speed transmissions in the log trucks.
We do have three trucks with automatic transmissions matched with Cummins motor power. So far, we have not had any issues with the automatic transmissions at 105,500 gross weights. Our equipment is spec'd for hauling the maximum amount of product to our customers, but our truck shop continues to be plagued by parts/sensors that are on national backorder.
I'm not sure that shortages of parts will ever go away, as some are just not manufactured anymore. We're sourcing the parts ourselves to see if somebody may have one laying on a shelf. Without those parts a truck will almost always run with a check engine light on, or the emissions light won't go out. And, unfortunately, we have trucks that simply sit here because they can't run without the part or sensor we need.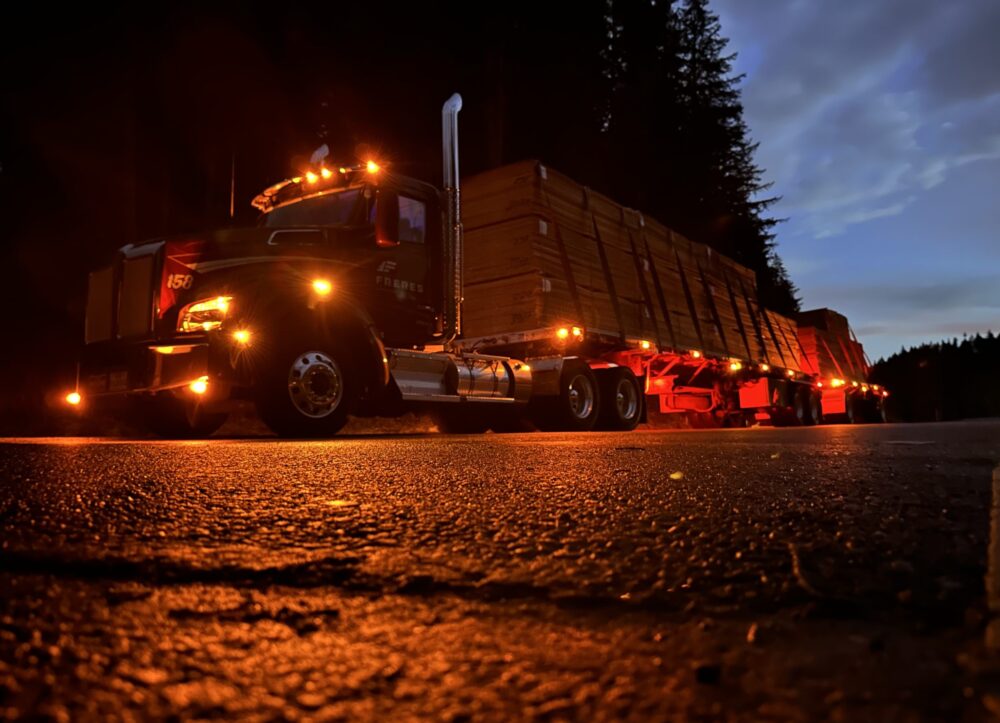 Last year we were able to add two new sets of Western Trailers flat maxi set 40'-20'. We owe a big "thank you" to Peerless for coming through when we needed to upgrade our chip trailers. With the extended wait times on new equipment and rising prices, Peerless was able to meet our timing and budget to upgrade two new chip vans for hauling our chips and biproducts.
To obtain a CDL now you must go through a course at a certified school to gain certain instruction in specific areas pertaining to maintenance, driving, and driving hours. Otherwise, you can look for an opportunity to start with a company that will train you and is able to meet these requirements for the federal government. We offer paid on-the-job CDL training and are certified by the federal government to train employees to obtain their CDL.
To see if we are currently hiring, and for more information on our trucking jobs, visit our Careers page or call 503.859.2121.
Subscribe
We'll send you a notification when a new story has been posted. It's the easiest way to stay in the know.