Plywood market prices are up significantly again this week and there seems to be continued strength into 2022. Random Lengths pricing for ½" 4-ply CDX jumped from $535 to $650 last week, over 20% in a single week. The printed price was low compared to market prices we sold at the end of the last week.
The immediate catalyst for price increases is, yet again, logistical supply disruptions from Canadian suppliers. Canada was hit by unprecedented Fall rains leading to landslides, subsequent road and rail destruction, and the severing of the Vancouver market from the rest of Canada. How long will these disruptions last? We have no idea. Some believe early Spring, while the hopeful hold onto a couple of weeks or months. Regardless, the shortages and subsequent dramatic rise in prices indicate how tight the market is.
Is this a replay of 2021? We don't expect the same tumultuous markets. However, it is hard to deny that there have been significant cost increases for every input in engineered panel production leading to support for additional price increases. Resin, flour, labor, reduced production levels, timber prices, etc. all point to higher prices for wood products commodities. Sooner or later, these costs are by necessity passed on to consumers.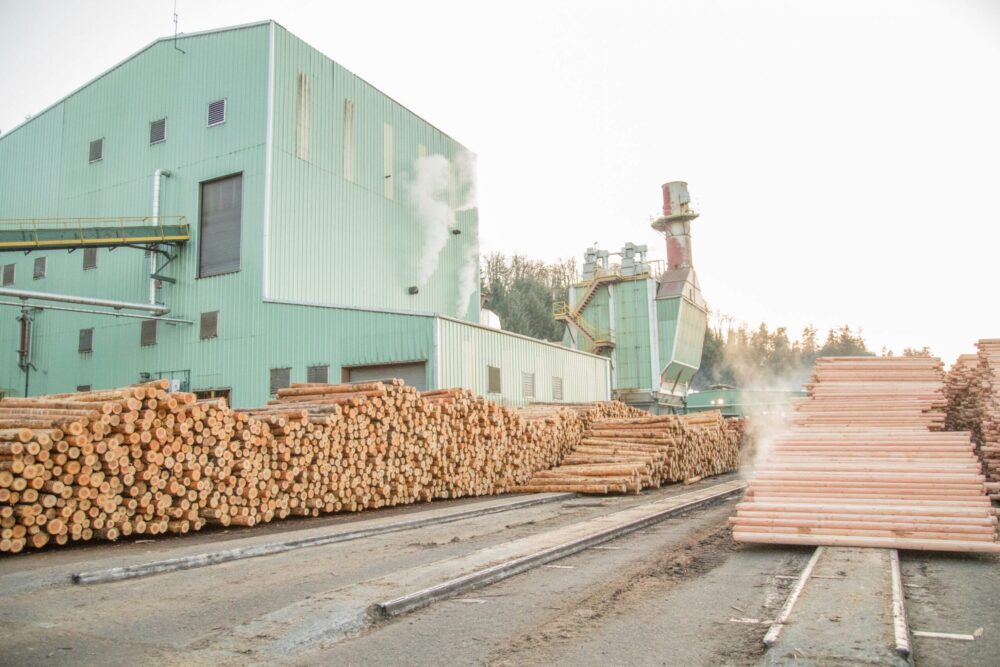 Random Lengths indicated a weak $.25 increase in veneer prices this last week. This was a farce. Veneer markets were much stronger than they indicated. Price increases were over 10% last week. Density-graded material, which is in high demand by the LVL industry, is particularly requested. There is a finite supply for density grades in a marketplace where LVL producers are looking to add production. Look for LVL to lead price increases for material going into 2022.
Canada has recently been faced with issues that the US has fought over for decades. Recent unexpected Old Growth Timber regulations threaten to rob Canada of substantial timber supply going forward. A recent revaluing of Crown timber values due to retroactive pricing mechanisms will potentially lead to higher timber costs for Canadian producers. Coupled with additional duties under the Softwood Lumber Agreement imposed by the Biden Administration, higher product prices for lumber products are almost assured. Please remember, however, that panels and veneer are not subject to the SLA so their prices are largely not impacted by import regulations.
The US is reckoning with its own timber supply issues, which are driving up raw material, I.e., timber, costs. The Memorandum of Understanding between large landowners and environmental groups in Oregon has the potential impact of reducing timber supply by an additional 10% off private land.
The Habitat Conservation Plan also has the potential to reduce future timber supplies. These, along with the River Democracy Act proposed by Senators Wyden and Merkely, which could potentially set aside an additional 3 million acres of Oregon timberland from active forest management, have the potential of dramatically increasing wood products prices due to reduced supply.
If you prefer paying less for your wood products and your homes, then you should reject all of the current measures aimed at reducing active, sustainable management of our Oregon forests. Stop managing our forests for fire and start managing them for wood products, our rural communities, and the environment.
Log prices are increasing considerably going into the winter. We are looking to reduce production as we try to make sense of the increasing cost of logs to our finished product markets. We have no interest in speculating on future log costs without getting solid returns for our finished products.
We don't have a good crystal ball for 2022. We hope our markets will be robust moving forward so that we are encouraged to run at additional capacity.
Subscribe
We'll send you a notification when a new story has been posted. It's the easiest way to stay in the know.