Summary
In the local Native American language of the Kalapuya, Chemeketa translates as "place of peace" and Chemeketa Community College interprets the meaning as "gathering place."
Chemeketa needed a new gathering place to meet the current and future needs of its growing agricultural program, and they needed it "yesterday." According to President Jessica Howard, the new agricultural complex was designed to serve as a hub for students, industry professionals and the community. Mass timber was selected to build much of the new Agricultural Hub which houses more classes, new facilities and labs to better train students to meet the needs of farms and nurseries in its region.
Implementation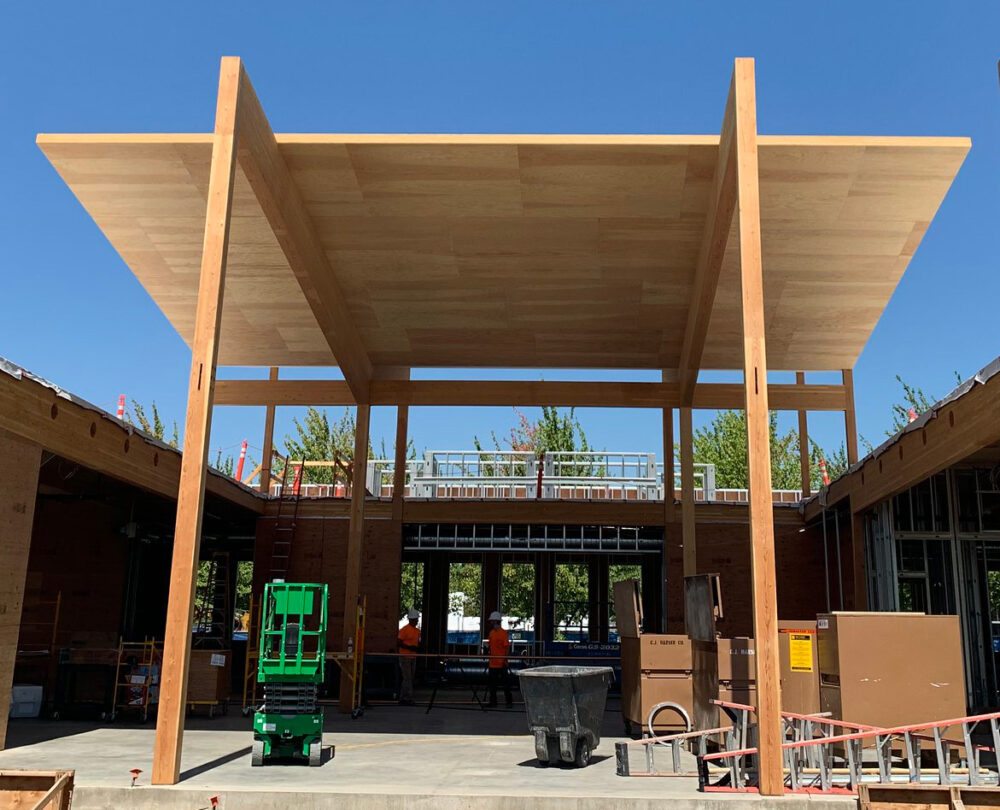 The construction team chose to build the 14,000 sq. foot complex with Freres' HD Mass Ply Panels for fast construction, locally-sourced materials and aesthetic purposes.. Intending to create a facility with a connection to nature, Freres' new high-quality, HD Mass Ply was used for the complex and pavillion beams and ceilings, as well as benches, tables, desks and doors.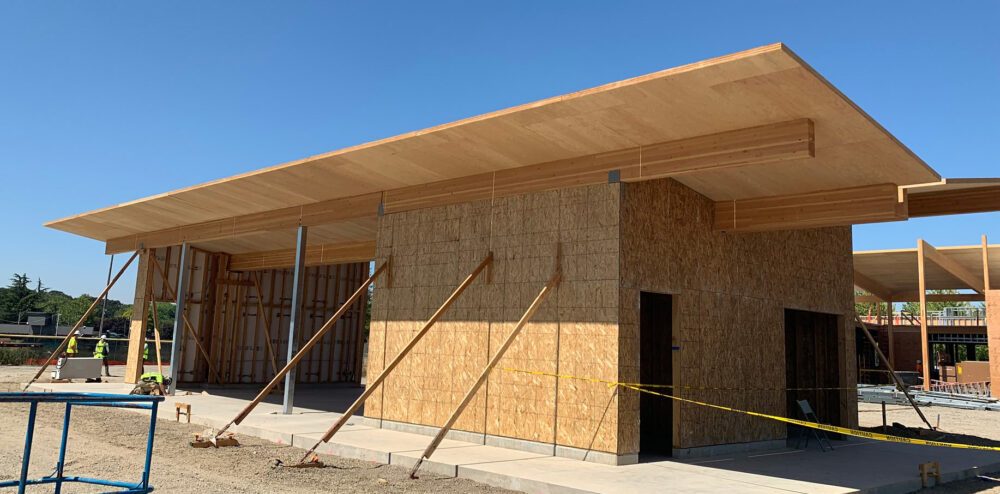 Coupled with the natural feeling of being surrounded by wood, the architect incorporated passive ventilation options as part of the biophilic design elements. Natural ventilation forces, such as the buoyancy of hot air and wind to encourage airflow through the property, can be used to extract moist stale air and replace it with fresh, clean air.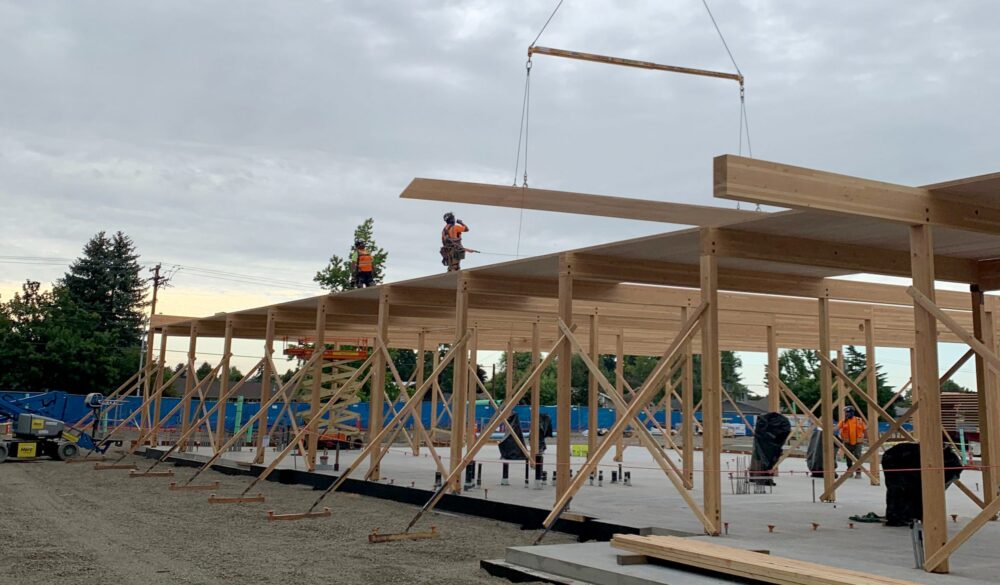 The building construction includes concrete foundations, slab on grade, steel, mass timber and conventional wood framing systems. Building with mass timber shortened the construction significantly, so the new ag complex would open in time for the upcoming school term.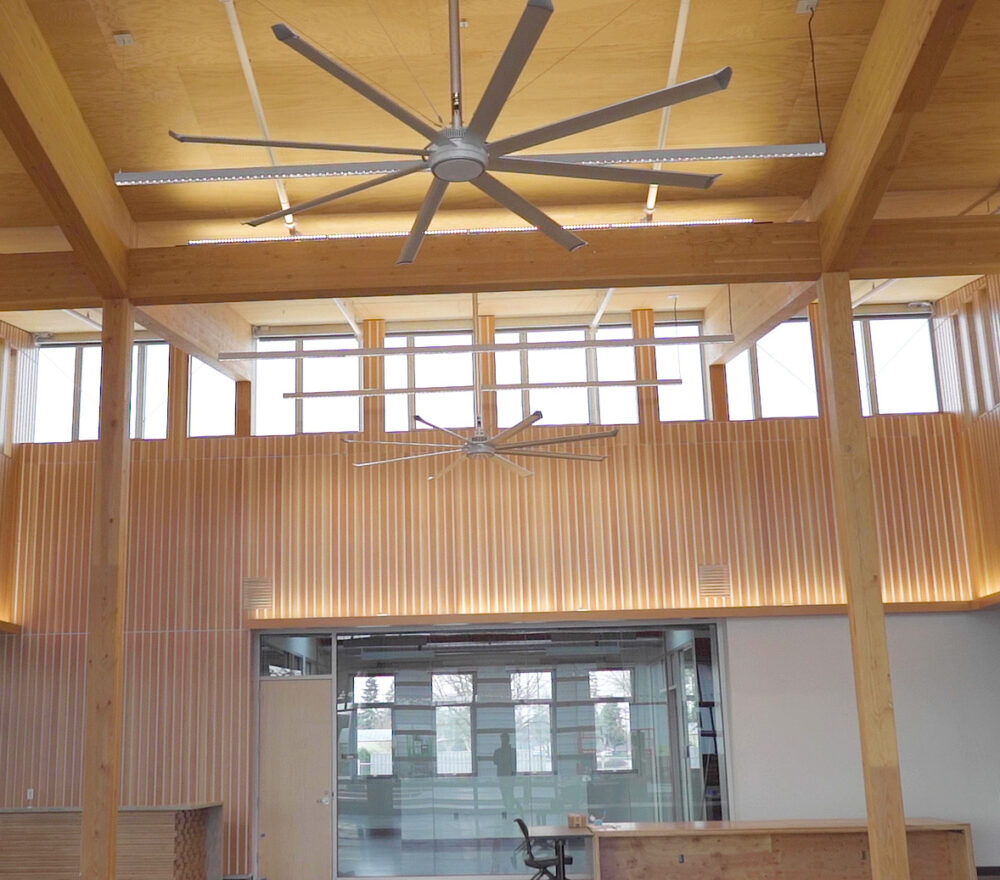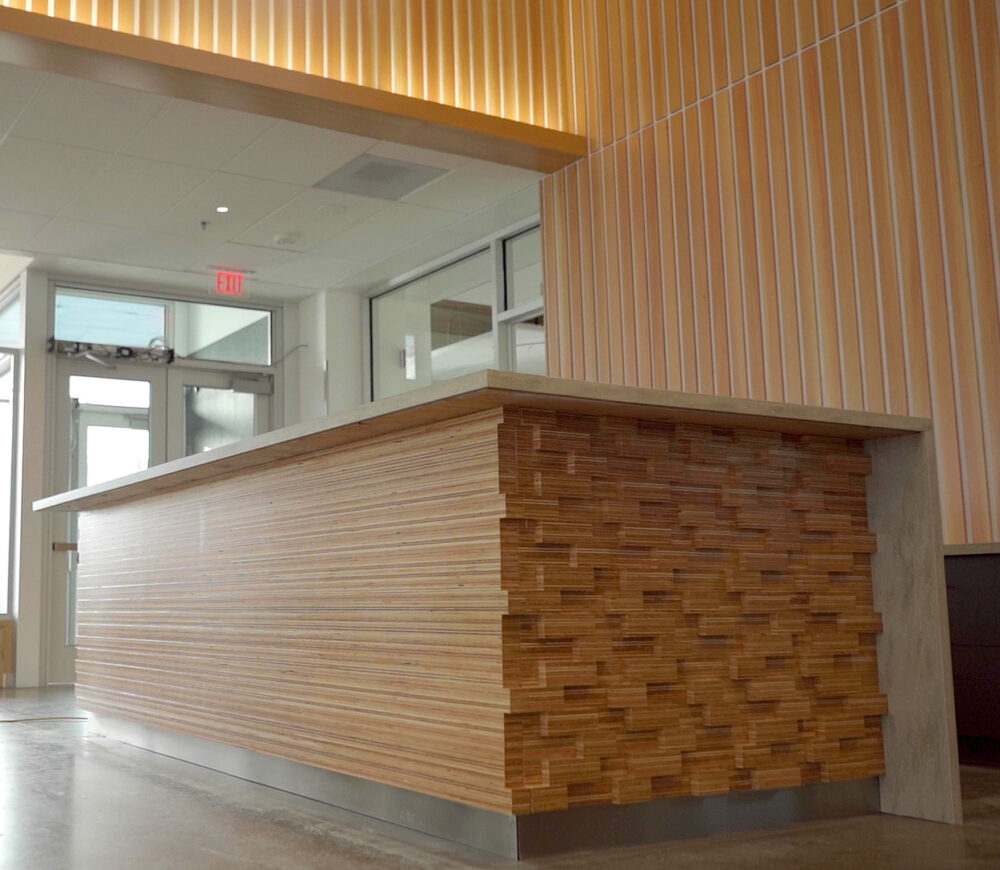 Download a PDF of the Chemeketa Community College Case Study