Summary
Founded in 1951, OMSI's Camp Hancock in Eastern Oregon has grown over a period of decades from a collection of canvas tents to today's camp facilities, which are now in need of modernization and improved accessibility. First on its list to replace was its restroom. Camp Hancock's residential outdoor school and summer camp facility needed a new, modern and ADA-accessible restroom to accommodate its camp visitors.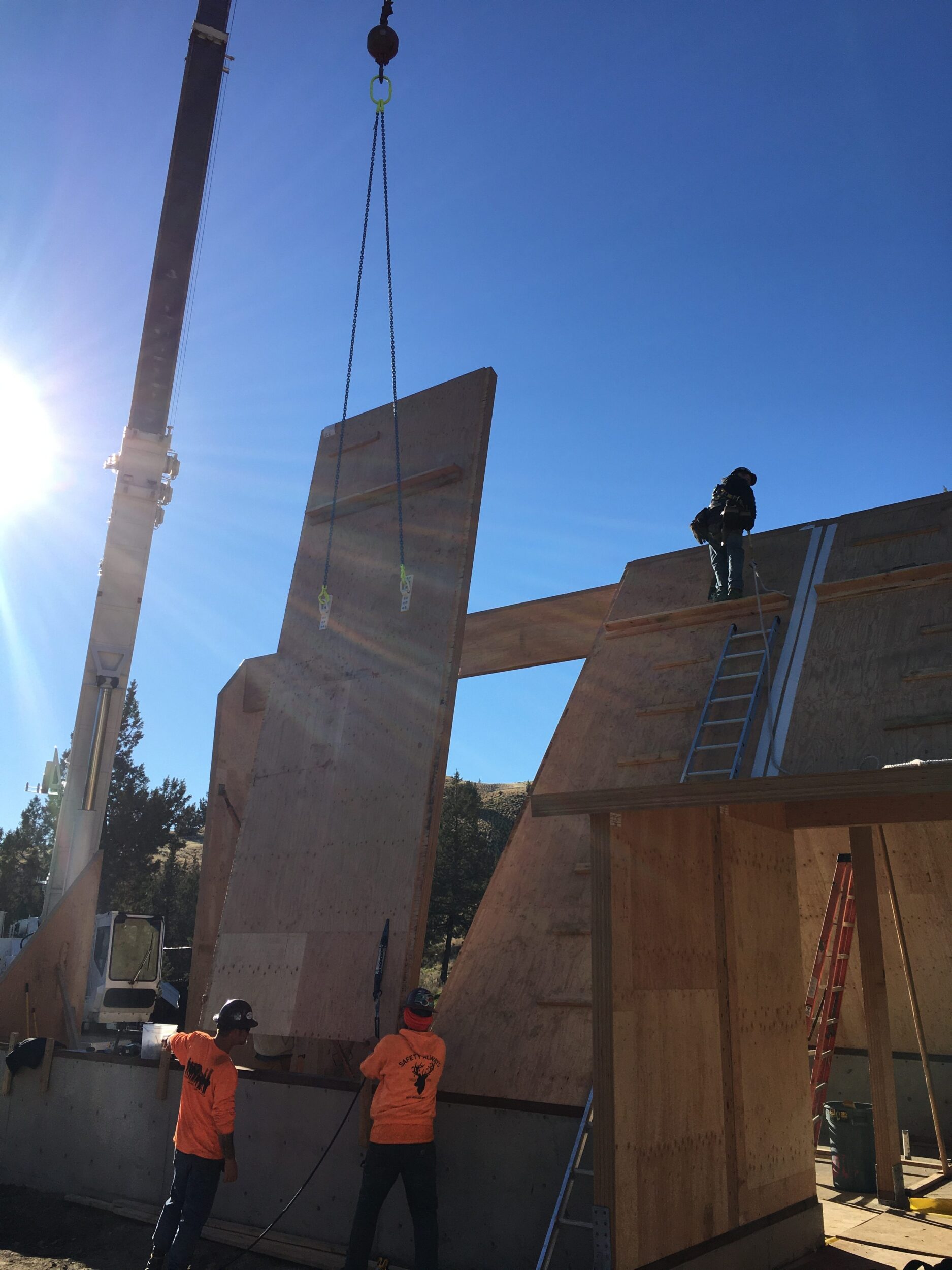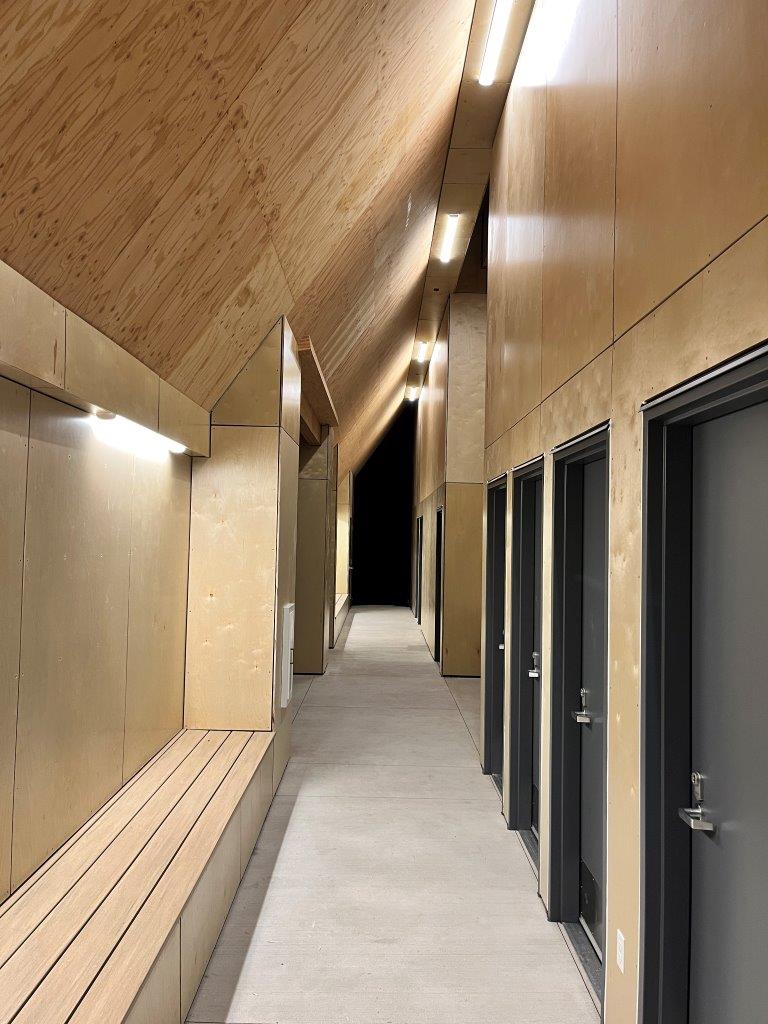 The new 1745 square foot restroom is one story and boasts three ADA accessible shower-toiler-changing rooms, three individual toilets and three separate shower-changing rooms, as well as common area sinks and benches in the lobby. MPP was used for the walls, roof, beams and columns.
During the height of the COVID pandemic, Oregon State University Extension Service Outdoor School program offered grants around equity and accessibility. The timing was perfect, as OMSI recently created a master plan for Hancock Field Station that will allow the facility to be safer, more efficient, and most importantly create a more welcoming and inclusive place for outdoor school students and campers to participate in programming. These funds would help see their project through to completion.
OMSI, Walsh Construction Co. and Bearing Architecture worked with Empowering Access to develop an indoor/outdoor design for the new restroom using Mass Ply Panels from Freres Engineered Wood. The design was shaped by the vision for the facility to be comfortable for everyone, while also incorporating modern elements, ADA-accessibility and additional privacy.
Freres' Mass Ply Panels were selected for a myriad of reasons. The remote location of the camp exasperated the ability to get contractors due to an ongoing labor shortage, necessitating a shortened build schedule. MPP's quick and easy assembly simplified scheduling on-site labor needs. In addition, lumber prices were at historic highs, making MPP a more cost-effective option. Sustainability and aesthetics were also a consideration. Finally, OMSI wanted a structure that wouldn't require a lot of specialized maintenance over the years.
"Using MPP saved us weeks of build time," said Spencer Dailey, assistant superintendent of Walsh Construction Co. "A stick and frame structure would have taken four weeks. With MPP, we craned the structure into place in four days. The condensed schedule cost us significantly less in contractor fees, simplified scheduling and allowed us to finish the project ahead of schedule."
The core structure was assembled in 80 percent less time than a stick and frame structure would have taken.
"This project is a significant and critical first step in the longer modernization process to increase the accessibility of Hancock," said Steve Tritz, director of outdoor science education
at OMSI. "We love how the open-ended design of the A-frame restroom with the wood construction melds so beautifully with the surrounding area."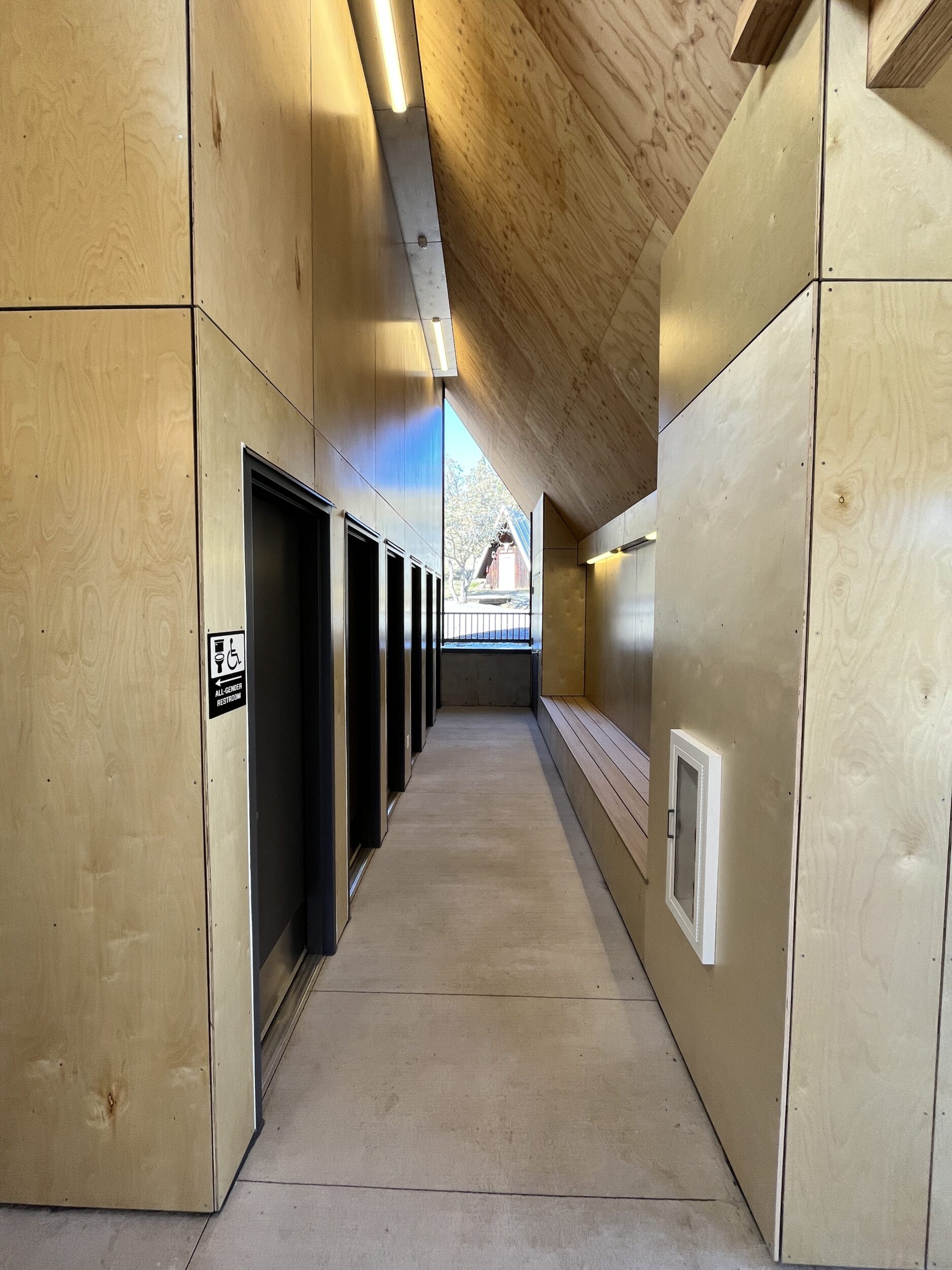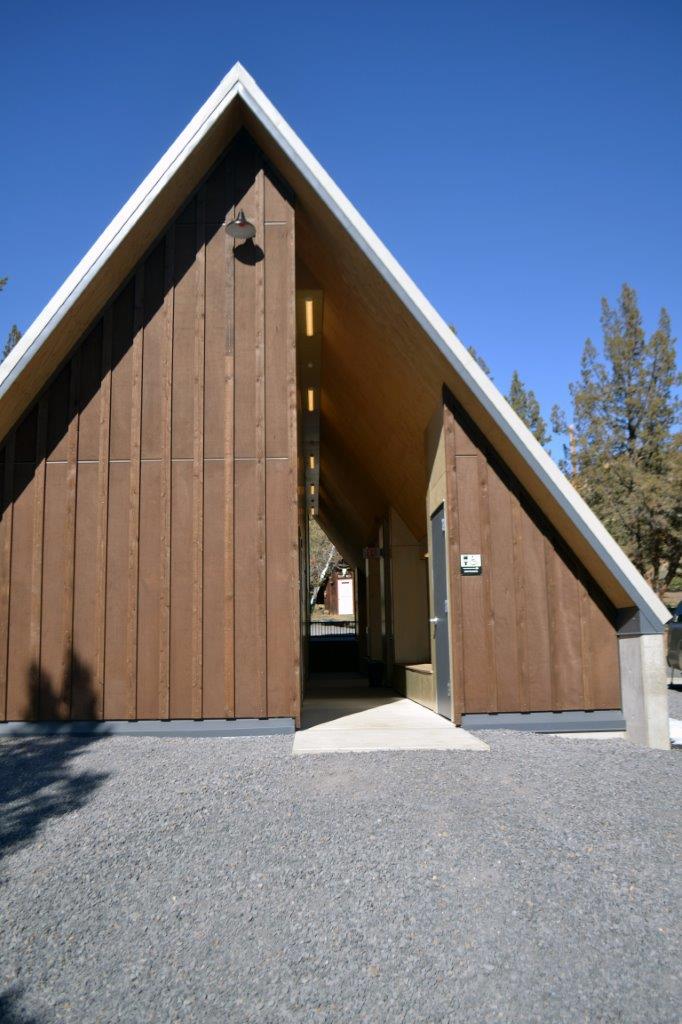 The A-Frame building matches existing camp structures and melds with the surrounding natural beauty. Also, to marry the new construction with the rustic, weathered look of the camp, wood paneling, exposed concrete floor and the exposed Mass Ply Panel roofline interior complement the dark rustic exterior siding and metal standing seam roof.