Following the 2020 fires, we continue to aggressively salvage from our own private timberland, as well as take in salvage timber from the open market. Logs are coming in from the North Fork and Detroit, but it will take all year to salvage the Beachie Creek Fire-killed wood — and both this year and half of next year in the Detroit area of the Lionshead Fire.
So far we have logged more than 35 million board feet (mmbf) from Freres timberlands alone; that is 29.5 mmbf from the Beachie Creek Fire and 5.7 mmbf from the Lionshead Fire. This does not count burnt timber purchased from private companies. In addition to the fire salvaged timber, we have also salvaged 1.1 mmbf of ice damaged logs from the winter storm in February.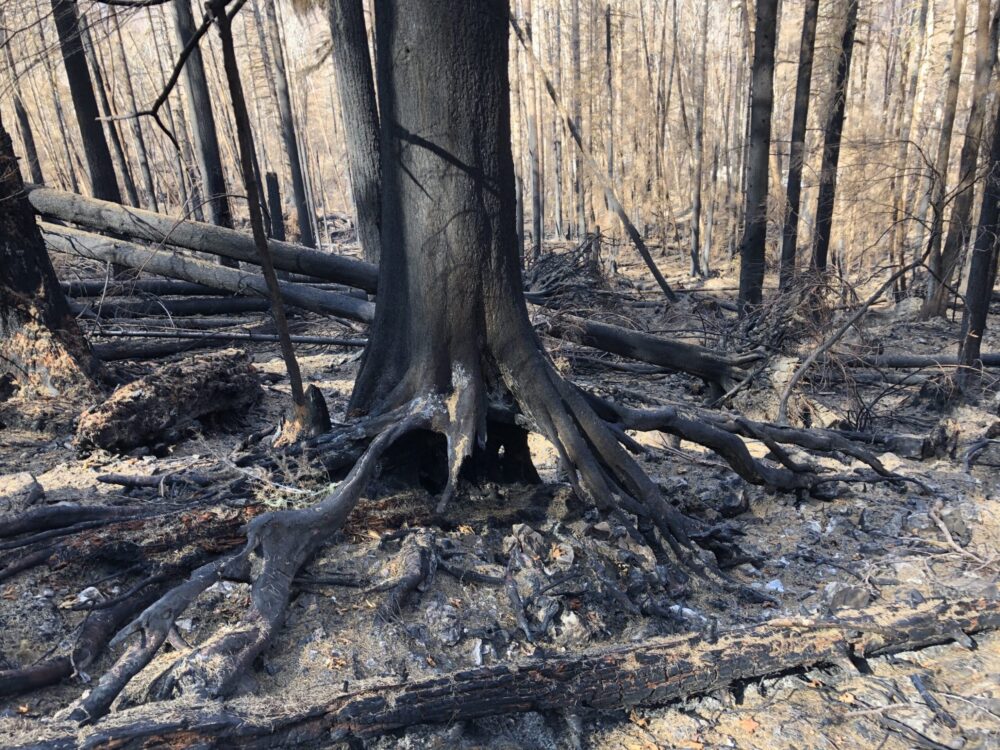 The dry spring and extreme heat waves have deteriorated almost all the chip and saw wood fiber killed in the fire, and salvage material will be difficult to recover for merchantable products going forward. Unlike most mills or public timberlands, we salvaged 90% of fire-damaged timber before the fiber deteriorated to the point that we became concerned about recovery.
Any whitewood and small cedar is unusable at this time due to severe "checking." Bugs showing up in higher elevations aren't affecting us yet, but bug damage has curtailed the selling of burnt logs as poles.
Our summer days in July are as-if it was mid-late August in the woods, as far as working with dry conditions, high heat and low humidity. These conditions hamper cutting, logging and trucking.
Meanwhile, log prices have taken a considerable jump in July even though finished products markets are falling. This is likely due to low log inventories and the fear of an extreme fire season.
Subscribe
We'll send you a notification when a new story has been posted. It's the easiest way to stay in the know.