The general tenor of the marketplace is apprehensive. Macro-economic discussions, such as federal interest rate hikes and the consequent impact on the housing market, typically dominate conversations.
There is a feeling that we are waiting for the other shoe to drop. We expected it sooner than now, but it hasn't dropped yet. Each week the market surprises us in its resilience and its sneaky strength, but there is still a sense of foreboding.
Plywood is probably the best indicator of this. Volume of plywood sales picked up the last four weeks and prices have inched upward after falling by half compared to earlier this year. Customers continue to buy wood, but buy the minimum amount of material they need and nothing more.
There seems to be little, if any, panel inventory in the field. When lumber is weak, there is a feeling that the weakness should immediately translate to lower panel prices, even though they are significantly different markets.
Western Plywood regained historical premium to OSB, but is still at a considerable discount to Southern Plywood. Brazilian counterfeit plywood has been dumped into the market, but buyer resistance is reportedly causing Brazilian mills to close. It's about time! Hopefully, a reduction in imports will give some support to domestic producers.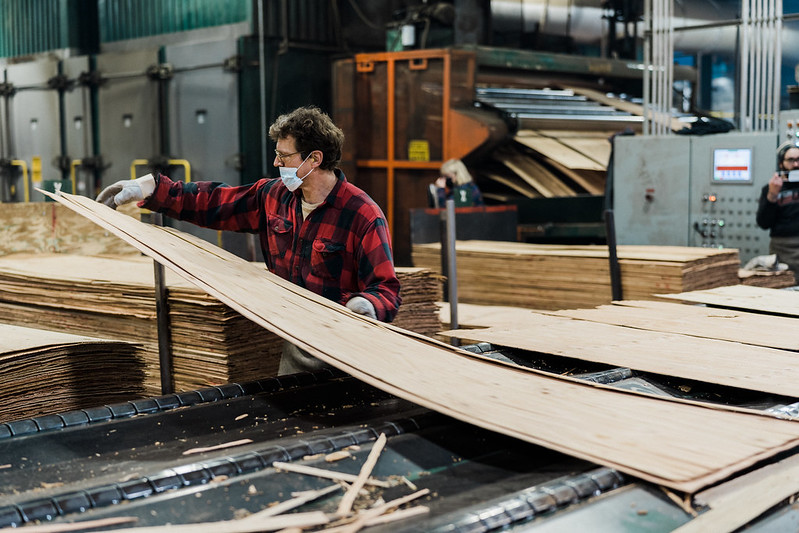 Labor is still a primary concern for almost every panel producer. Manufacturers are frustrated at significant production reductions entirely attributed to labor. Thirty to 40 percent production reduction compared to historical numbers is the norm.
Summertime log prices are at all-time highs, putting a floor under plywood mill product prices. Timber markets typically react quickly to weakness in the lumber market. We fear that we may be seeing a new normal in reduced timber supply due to the lasting effects of wildfires, salvage operations on government lands that are coming too late, and harvest reductions due to government regulations. Canada is also feeling the pinch from reduced fiber supply due to regulatory harvest reductions. West Fraser just announced that they will reduce output by a shift at two sawmills and one plywood plant due to lack of fiber supply.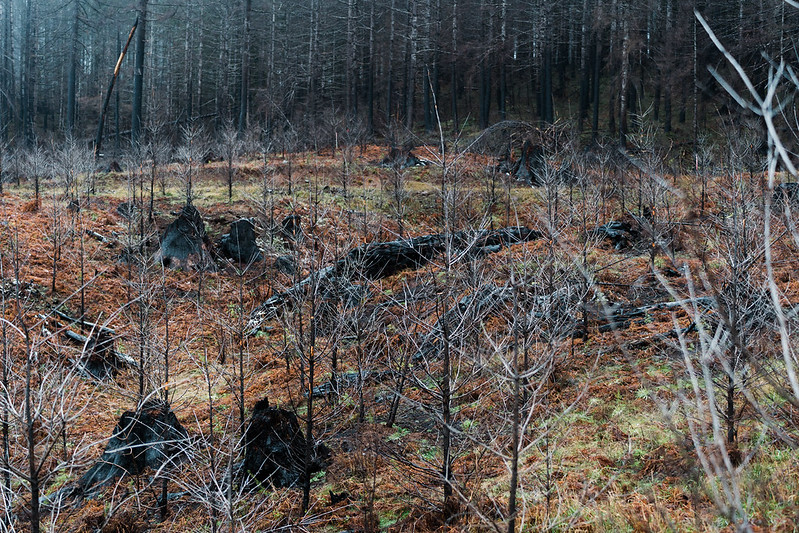 Mass Ply contracts are very good right now. We are finally in the position where we have paid and contracted orders looking out for the next few months. If projects looking for time slots in 2023 develop as expected, we will have confirmed order files well into the first quarter of next year.
Single-family home construction is more susceptible to interest rate hikes than multi-family, as larger multi-family construction is dominated by institutional investors with a longer investment time frame. We believe the strength in our new Mass Timber products is indicative of the need for multi-family housing and customers looking for ways to construct their buildings faster with less available labor. This is also representative of the demand we are seeing for other veneer-based engineered wood materials during an otherwise sluggish marketplace for panels.
Engineered wood is the construction product of the future. We are excited to be at the forefront of this developing industry.
Subscribe
We'll send you a notification when a new story has been posted. It's the easiest way to stay in the know.