The Fed's decision to pause additional interest rate hikes will hopefully give stability to the market. Mortgage rates reached an October peak of 7.63%, which the market hasn't seen since the end of the 1990's.
The rapid increase in interest rates is creating distortions in the housing market that will be interesting to see unwind over time, such as homeowners locked into low rates who will be reluctant to move, increasing rents, increasing median housing sales prices, low inventories of homes for sale, but also reduced housing starts.
The rapid declines in interest rates previously projected for 2024 are receiving notably less attention on financial news channels. Instead, discussions have shifted toward the possibility of interest rates remaining persistently high into next year. This is expected until clear signs show that we've controlled inflation and the economy has smoothly stabilized. People feel uneasy in a financial market they're unfamiliar with, especially as global conflicts rise following a period of relative peace and tranquility.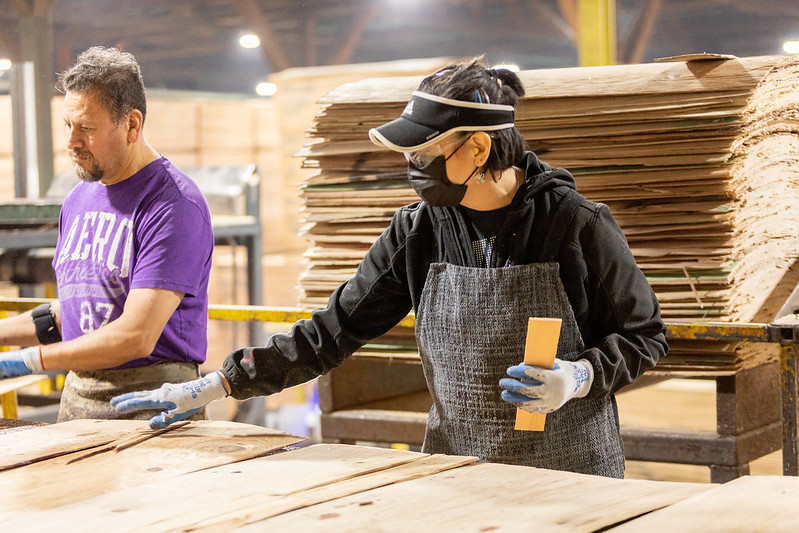 We could be considered market pessimists most of the time, as it seems the downturns are always longer than the upturns in wood products. That said, we were bracing ourselves for some extremely difficult markets at the end of the year. Considering the drop in housing starts, liquidity removed by the Fed, and a general feeling of unease, this winter could have shaped up to be particularly difficult. But that isn't what we are seeing.
Plywood sales have been consistently strong. The last 10 weeks were the best volume sales weeks of our year. We are currently predominately sold into the beginning of December, with a clean inventory position. That essentially means that we only have three weeks of production to still sell for 2023. Who could have predicted that?
Foreign panel imports are down more than 40% this year, which is likely giving support to domestic producers. Veneer is strong and stable as well. Density-graded veneer sales for LVL continue to be adequate to maintain production, and the strength in the plywood market is keeping most visual grades moving.
Green veneer can be sporadic at times, but every week of slower sales is typically followed by a stronger week. We are hand-to-mouth in veneer inventory, which is a comfortable place to be going into winter.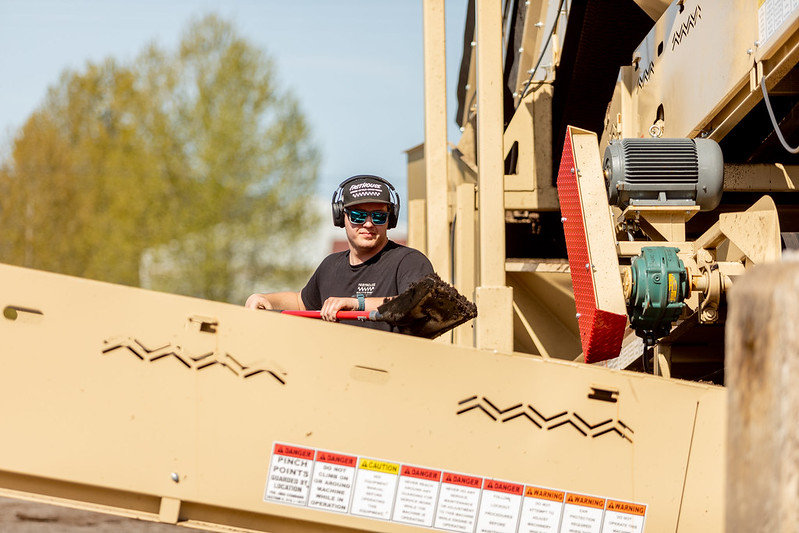 We are at the final stages of getting our boiler and co-gen plant running to full production again since the fire burned through our silos in June. It is an extraordinary disruption when your primary heat source is interrupted the way ours has been for a large portion of 2023. Feeding a boiler with a bucket is no long-term replacement for conveyors, and we appreciate everyone who tackled the monotonous task of feeding bark this year.
Fiber costs remain exceedingly expensive. This is particularly odd because lumber prices adjusted much lower than panel prices over this last year. While we are crossing our fingers for lower fiber prices, it seems inevitable that prices will climb again this winter as we run into typical seasonal harvest reductions.
Subscribe
We'll send you a notification when a new story has been posted. It's the easiest way to stay in the know.