We've been pretty busy here at our operations over the past few months, juggling multiple capital improvement projects that all seemed to happen at once.
Veneer Plant
Since December 2021, we've been operating a Meinan 8-foot green and dry veneer composer at our small log veneer plant. First, we tested the equipment and process offline, and now it's fully integrated into our peeling line. We're getting ready for the second phase of our green composing plan, which involves adding another identical composer to the line. Our talented crews have been working hard to fabricate and install conveyors ahead of time, in preparation for the arrival of the second Meinan composer at the end of June. The goal is to increase production capacity and reduce handling on the line.
Plywood Plant
Our plywood plant has seen the bulk of investment and will most likely continue to see significant changes over the next couple of years. These changes are driven by both labor challenges and adjustments to our product mix, particularly due to the Mass Ply products.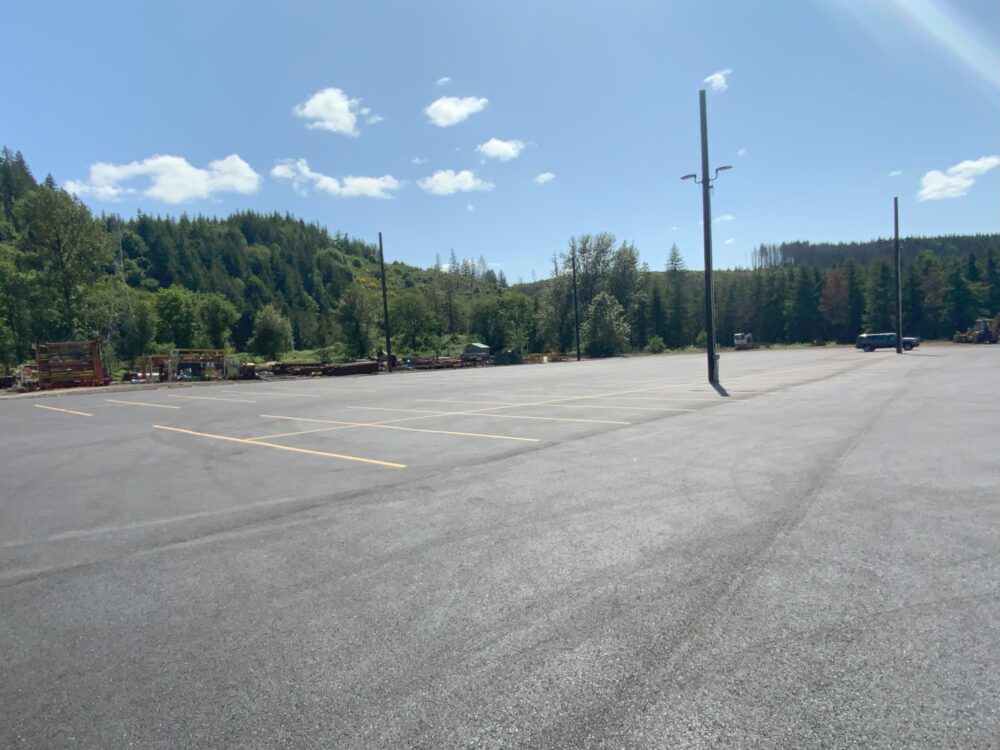 Lunchroom and Parking
We are days away from moving into our new lunchroom! We moved the maintenance department out of their space and built a new MPP lunchroom, but also went much further. We included new restrooms, a training and conference room and new offices for our supervisors in the design. Since the new space is on the other side of the plant, North Santiam Paving has asphalted a new parking area and we have added new lights and cameras for safer and more convenient employee parking.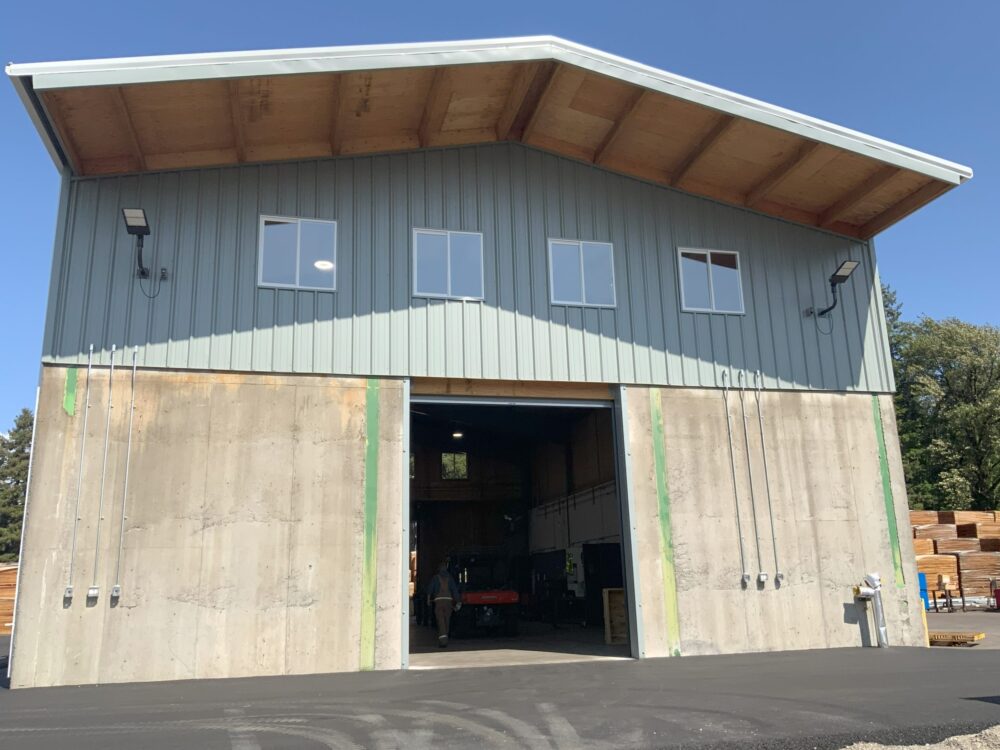 Maintenance
After we moved the maintenance department out of their space, we knew they couldn't work out of containers forever. We repurposed a building that we used previously to store hogfuel for our furnace, and converted it into a new space for our maintenance department. We utilized MPP again to replace damaged purlins and wall panels, significantly improving the work environment. The millwrights have already started moving in equipment and lockers.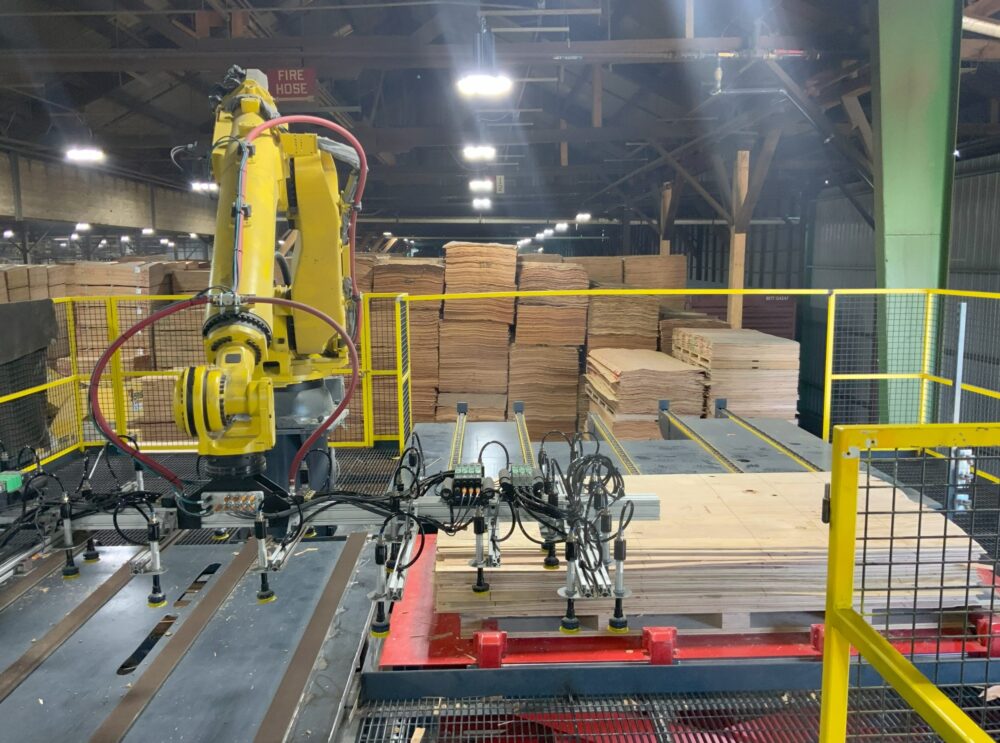 Veneer Welder
As part of our long-term strategic plan to reduce physical demands on our employees, we have commissioned a used veneer welder. The welder uses a glue-impregnated string to connect narrow veneer strips into full sheets. While our industry has used welders like this for years, as have we, this is the first of many we hope to install to support specialty product layup required for the Mass Ply facility. With the help of Pre-Tec in Eugene, we've integrated robotic stacking on this line to simplify and provide flexibility to the process.
…and more to come!
We continue to invest in our facilities to make sure they are competitive, efficient, and meet the market's demand for a variety of products. In the next three months we will collaborate with a few different companies:
Spartek on a press rebuild that will increase the daylight in the press, allowing us to produce 1 ½" thick panels. We're also adding an auto-feeder for that press to reduce physical demands. 
Sweed for a veneer refeed system that we hope will feed a wide variety of veneer back onto our line for composing.
Crow Engineering on the design of a new warehouse made from MPP at our plywood facility and we are looking at improving both employee and truck access to the site.
We've had many exciting changes, and we can't wait to show you what we have planned! 
A big "thank you" to our employees for their patience and support as we implement these plans.
Subscribe
We'll send you a notification when a new story has been posted. It's the easiest way to stay in the know.