As one of the largest privately-owned, independent wood products manufacturers on the West Coast, we have a history of being mindful about our environmental impact and observing sustainable management practices.
Throughout our 100 years in business, we've proven we can produce sustainable wood products and manage our forests for future generations. After all, we were born and raised among the trees. We do everything we can to ensure productive resilient forests. We follow the Oregon Forest Practices Act, using scientifically-supported methods to sustainably harvest and replant the Douglas Fir trees we use.
We plant our seedlings carefully to ensure they are free to grow. Once we harvest them, we use every part of the tree to create lumber, veneer, plywood, Mass Ply and other wood residuals, leaving nothing to waste. Any locally produced paper product, particle board, or even potting soil likely contains some of our wood residuals in them. Then we replant and start the process all over again. We live here and call this place home, so we treat it as such.
Forest Stewardship
Our commitment to sustainability starts in the forest. We are certified by the American Tree Farm System (ATFS), a third-party accredited body that provides forest certification, giving customers and consumers peace of mind that the products they purchase originate from sustainably managed forests that protect economic, social and environmental benefits. This certification means we stand among the best woodland stewards in America.
Our 17,000 acres of timberland are harvested on a sustained yield basis. We replant more than 350,000 trees annually on private land and timber sale properties. This allows us to provide high-quality timber today, while managing a healthy forest for future generations.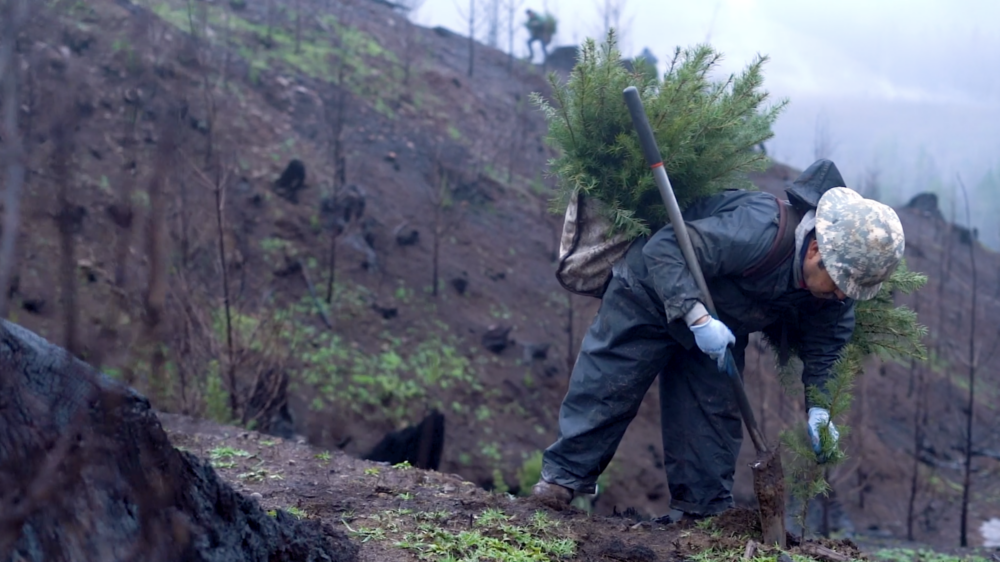 Wood vs. Concrete and Steel
One of the most revolutionary new building materials comes from one that's been around for decades. Mass Ply uses interlocking veneer layers to provide longer spans of wood that are stronger, more stable, and fire-resistant as well—all while producing fewer CO2 emissions than other building materials. It fits into all of your plans, including those for making less of an environmental impact. Add the strength it creates for buildings, and you have a material that keeps both clients and Mother Nature happy.
Energy
Wood uses far less energy during primary manufacturing than other structural materials, like concrete and steel. During its life, wood has better thermal performance, and at the end of its life cycle it is recyclable, reusable and reclaimable.
Carbon
It takes less energy to produce wood products compared to concrete and steel, so the manufacturing process also generates less carbon. Additionally, trees are one of the most advanced carbon sequestering vehicles on earth. As trees grow, they sequester carbon in their cells, which is retained after harvest and throughout the life of the wood product.
Sustainability
Studies show the volume of wood harvested each year accounts for only 20 percent of new annual growth. By contrast, concrete and steel are finite resources.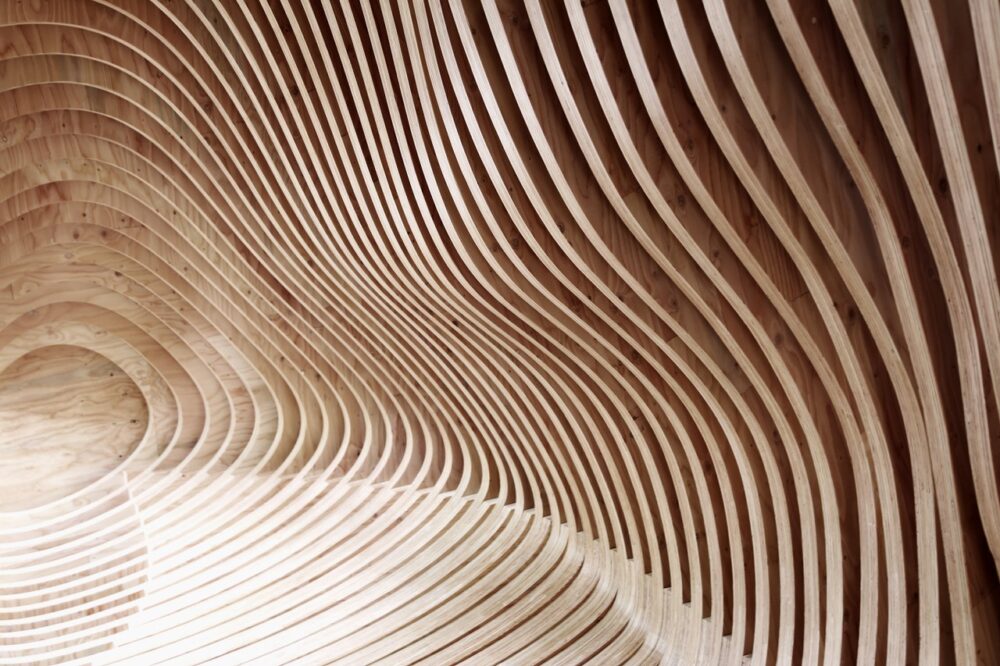 Mass Ply vs. Lumber-based Mass Timber products
Lumber-based mass timber products use a large volume of 2×6 and 2×8 products, which require a larger diameter log than veneer-based products. Lumber producers cut rectangular boards from that tree, creating additional waste. Mother Nature has never grown a square tree. When veneer is produced, it is peeled from a log on a lathe, which is ideal because trees are round.
In lumber-based mass timber products, defects can significantly affect the performance of the end product. Defects are often cut from the board and pieces finger-jointed back together, generating another point of waste. In veneer-based products the defects are distributed throughout the product, and this distribution allows the natural defect to be retained without affecting performance.
Since our Mass Ply products typically perform better by volume than other mass timber products, less fiber is used in the design and construction of Mass Ply buildings.
LEED Points
Mass Ply has the potential to maximize the points for your next LEED-certified building. Mass Ply inherently aligns with the U.S Green Building Council's (USBG) principles with its reduced energy capabilities and environmental benefits.
We've earned our place as a wood products industry leader in sustainable practices by being stewards of the land, committing to sustainable practices, and investing in innovative products and processes. Our Mass Ply has the potential to revolutionize the mass timber sector. The environmental benefits of producing Mass Ply are carried forward into the life cycle of products made from it, including wooden structures.
Subscribe
We'll send you a notification when a new story has been posted. It's the easiest way to stay in the know.